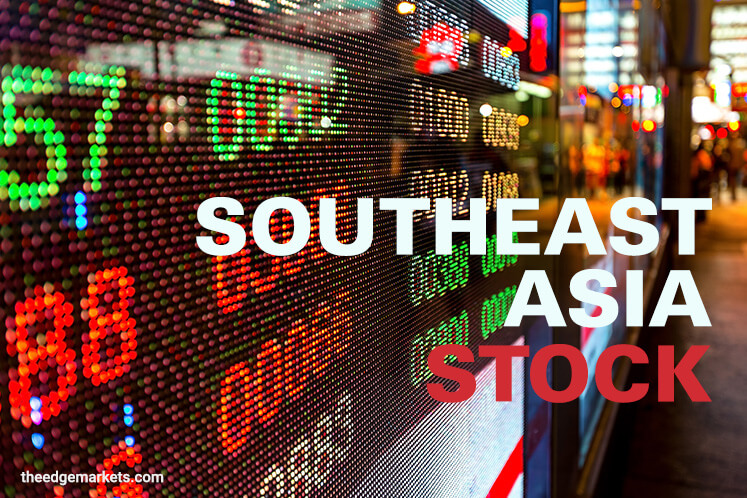 (April 11): Southeast Asian stocks traded sideways on Tuesday, with Singapore and Malaysia edging down, as geopolitical worries arising from the Middle East and the Korean peninsula kept investors on the edge.
Broader Asian shares were down in choppy trade after the White House said on Monday that President Donald Trump was open to authorizing additional strikes on Syria after US missile strikes last week on a Syrian air base.
Investors are also nervous about the possibility of US military action against North Korea, as a US Navy strike group headed toward the western Pacific Ocean near the Korean peninsula as a show of force.
The heightened geopolitical risks come at a time when the global economy has shown steady improvement, led by the United States and encouraging momentum in export-reliant Asia.
Singapore shares fell as much as 0.5%, largely on losses in financial and industrial stocks.
"Singapore has generally done well, so there could be some profit-booking," said Shekhar Jaiswal, head of research at RHB Securities Singapore.
Oversea-Chinese Banking Corp fell 0.7%, while Jardine Matheson Holdings lost 1.4%.
Meanwhile, Philippine shares rose as much as 0.4%, supported by consumer and energy stocks.
"It's just fund-flows affecting the local market today — global investors are now going back to emerging markets," said Charles Ang, an analyst with Manila-based COL Financial.
Universal Robina Corp gained 2.8%, while Semirara Mining and Power Corp rose 1.1%.
Malaysian stocks fell as much as 0.3%, while other Southeast Asian markets were little changed.  
SOUTHEAST ASIAN STOCK MARKETS
Change at 0456 GMT
| | | | |
| --- | --- | --- | --- |
| Market             | Current        | Prev close    | % move |
| Singapore          | 3170.6         | 3181.45       | -0.34 |
| Bangkok            | 1583.03        | 1581.19       | 0.12 |
| Manila             | 7637           | 7617.91       | 0.25 |
| Jakarta            | 5646.779       | 5644.299      | 0.04 |
| Kuala Lumpur       | 1734.37        | 1739.52       | -0.30 |
| Ho Chi Minh        | 731.1          | 729.87        | 0.17 |
Change on year
| | | | |
| --- | --- | --- | --- |
| Market             | Current        | End 2016      | % move |
| Singapore          | 3170.6         | 2880.76       | 10.06 |
| Bangkok            | 1583.03        | 1542.94       | 2.60 |
| Manila             | 7637           | 6840.64       | 11.6 |
| Jakarta            | 5646.779       | 5296.711      | 6.61 |
| Kuala Lumpur       | 1734.37        | 1641.73       | 5.64 |
| Ho Chi Minh        | 731.1          | 664.87        | 10 |