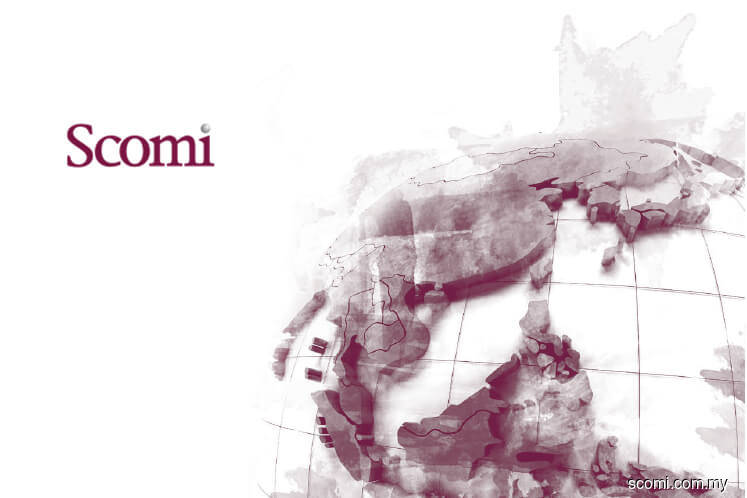 KUALA LUMPUR (April 4): Shares of Scomi Group Bhd and Scomi Energy Services Bhd rebounded today.
Prasarana Malaysia Bhd and Scomi Group signed a new contract worth RM303 million for the latter to repair five sets of trains that have stopped operating since January last year at about 11.30am. The media was invited to attend the signing ceremony at 10am today.
Trading in Scomi Group's shares was suspended at 10.57am today, pending the announcement of the contract. After the suspension was lifted, the counter gained 0.5 sen or 8.3% to close at 6.5 sen, with some 23.12 million shares exchanged.
Meanwhile, its subsidiary Scomi Energy Services went up as much as 3.5 sen today before it closed at 13 sen, with 101.17 million shares traded. The stock has tripled since the start of the year, rebounding from the low of four sen.
The new contract from Prasarana, some quarters said, could provide new lease of life to Scomi Group, which has been financially stressed.
Prasarana and Scomi Transit Project Sdn Bhd (STP), a wholly-owned subsidiary of Scomi Group, entered into a deal for Prasarana to acquire seven new four-car train sets for the Rapid KL Monorail route and STP to repair five sets of four-car trains that have stopped operating since January last year.
The first three trains will be refurbished within three months of the commencement of restoration works while the remaining two sets will be refurbished within six months of the start date, for a total cost of RM181 million.
Meanwhile, the seven sets of new trains — which will cost RM122 million — will be built by STP and are targeted for delivery within 30 months from the signing date.
The new deal supersedes the previous RM494 million contract awarded to Scomi Engineering in 2010, as part of the Kuala Lumpur Fleet Monorail Expansion Project that was terminated in 2016.
Under the project, which started in 2011, Prasarana and STP agreed to the acquisition of 12 sets of four-car trains, build a new depot and upgrade facilities at the monorail stations.
Five of the 12 train sets have been delivered to Prasarana between 2012 and 2013.