This article first appeared in The Edge Financial Daily, on November 14, 2017.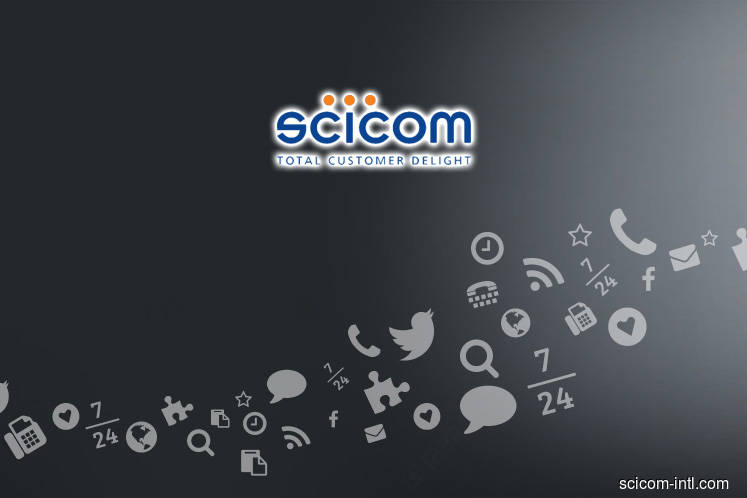 KUALA LUMPUR: Business process outsourcing outfit Scicom (MSC) Bhd, which saw an 8.7% drop in net profit in its first quarter of the financial year 2018 (1QFY18), is looking at expanding its presence in the digital space for future growth, as its chief executive officer (CEO) Datuk Seri Leo Ariyanayakam said remaining "just a call centre" doesn't pay.
The group has been focusing on customer life cycle management like customer care and technical support via its business process outsourcing segment. At one time, Nokia was its biggest customer for its call centre business, making up some 93% of the group's revenue, until it lost the client as other smartphone brands forged ahead in recent years.
"If you talk to anybody who has a proposition, it's going to be an online proposition. We have all the infrastructure [for that], from building the application to doing the mobile apps to the payment gateways. So there is a huge market there [as] the future will be all e-commerce and because we have this unique set of skills where we understand customer relationship management, customer fulfilment, technical support, payment gateways, mobile apps, [and] application development — this makes all the difference.
"We can't just be a call centre anymore, it doesn't pay," he told reporters at the sidelines of the group's annual general meeting yesterday.
Leo said there is a "huge opportunity" in e-government solutions, in which the group services federal, local and state government clients in the areas of border control, Interpol integration, e-visa implementation and biometric technology, to name a few.
"The strategy is to make e-government solutions a major contributor down the line, primarily as the margins are better, contract terms are longer and typically every year business increases as the population increases, so you would always have natural growth," he said.
At present, 50% of the group's e-government solutions contracts are from Malaysia and the remainder from overseas.
The group's wholly-owned subsidiary Scicom E Solutions Sdn Bhd (SES), which provides electronic solutions and applications for payment online processing, border security services, digital platforms and software solutions, was granted MSC status by the Malaysian government on Oct 11 last year.
The government also approved SES's application for Pioneer Status Incentive, which will make it eligible for 100% income tax exemption on statutory income derived from MSC Malaysia Qualifying Activities for a period of 10 years.
However, Scicom's five-year tax exemption (previously 100% but now 70%) on statutory income derived from its outsourcing services in Malaysia, granted on Nov 7, 2012, expired on Nov 6 this year. It should be noted that it still maintains its MSC status.
Leo said the group's projects in the pipeline will help mitigate the impact from the corporate tax expenses. "The trick is to get one new big business every year; that's how you maintain your growth momentum. I wouldn't necessarily agree there would be an impact; I think we have lots and lots of business in the pipeline; it's just a matter of time to conversion," he said.
Leo also said there is no reason why the group can't maintain its healthy dividend payout ratio, which has averaged to about 71% of its profit over the last five years.
Scicom reported a lower net profit of RM10.97 million in its 1QFY18 ended Sept 30, from RM12.02 million in 1QFY17, as revenue fell 11.9% to RM45.84 million from RM52.05 million, on lower billable headcount for certain projects.