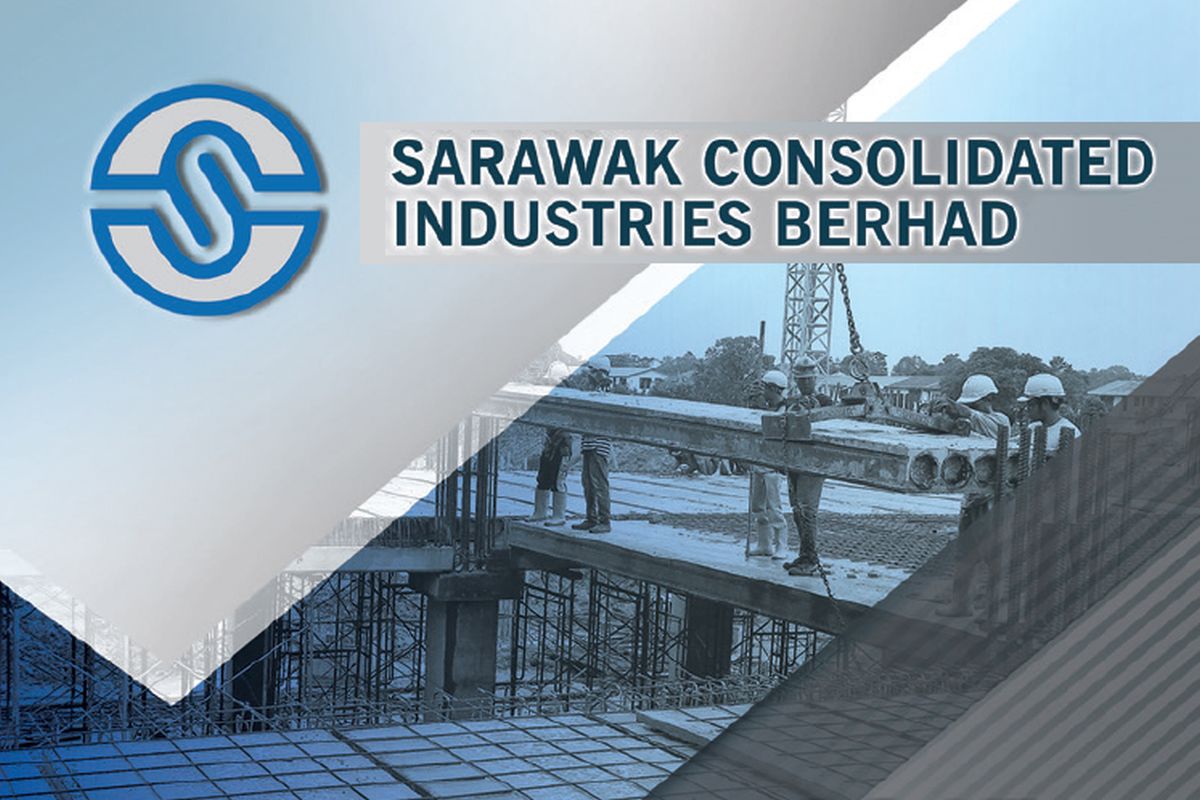 KUALA LUMPUR (Oct 27): Sarawak Consolidated Industries Bhd (SCIB), which is facing the risk of trading suspension as it may fail to meet the deadline to issue its annual report, has decided to abort its placement of 91.43 million new shares.
The reason given was the uncertainty of current market conditions, said the company, whose share price took a nosedive by 28% on Wednesday, in its bourse filing.
"The placement funds received for tranche four of the private placement will be refunded to the respective placees," it added.
This is the final tranche of the private placement, which was targeted to issue a total of 147.16 million new shares to raise RM227.8 million, based on an indicative price of RM1.548.
The announcement came on the heels that the stock exchange had rejected its application for an extension of time until Dec 31, 2021 to issue its annual report for the year ended June 30, 2021 (FY21).  The company has appealed against the stock exchange's decision to reject its request.
Under the listing requirement, SCIB is required to issue its annual report by Oct 31.
SCIB was the top five most actively traded counters on Wednesday. Trading volume swelled to 117.55 million shares — equivalent to 20% of its issued share capital of 582.04 million.
To recap, SCIB's share placement was proposed in early May to raise funds for capital expenditure requirements, working capital and estimated expenses for upcoming projects.
Unfortunately, selling pressure on SCIB mounted in late May as its sister company Serba Dinamik Holdings Bhd was embroiled in an audit dispute with its former auditor KPMG and cast a pall on the construction firm as well.
SCIB's share price has plummeted over 70% since late May from RM1.48.
On May 27, Bursa greenlighted the listing of and quotation for up to 147.16 million new shares to be issued pursuant to the private placement.
The issue price of the first three tranches of its private placement were below 60 sen, less than half of the indicative issue price of RM1.548. Cumulatively, SCIB managed to raise only RM41.76 million.
Its first tranche of private placement of 10.79 million placement shares was placed out at 58.23 sen.
Subsequently, the second and third tranche of the shares were sold at 56.75 sen and 38.39 sen respectively.
Coincidentally, Serba Dinamik has been suspended from trading by the stock exchange as well.
The trading suspension is on the grounds that the company has failed to disclose the latest updates on the findings of the special review on its financial accounts. However, Serba Dinamik has denied that its directors had been given a "factual findings update" by Ernst & Young (EY), which is undertaking an independent review of the group's financial accounts.