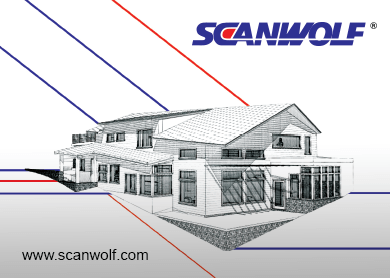 LIKE a cat on a hot tin roof, the former directors of Scanwolf Corp Bhd have plenty of reasons to worry now as advisory firm PKF Covenant Sdn Bhd has, in its preliminary findings, highlighted potential conflicts of interests in the company, arising from their undisclosed relationships.
According to PKF Covenant's report, which was submitted to Scanwolf last Wednesday, eight possible irregularities have been identified in the company and its subsidiaries in the property development division.
In a filing with Bursa Malaysia on May 6, Scanwolf said the board of directors, led by managing director Datuk Ch'ng Kong San, will seek the advice of the company's legal advisers on the next course of action to be taken. The full review by PKF Covenant is expected to be completed by June 18.
Scanwolf is an Ipoh-based home and kitchen fittings manufacturer that ventured into property development in 2011.
The loss-making company came into the limelight last month, following the appointment of PKF Covenant to conduct an investigative review of its operations due to "insufficient measures, severe discrepancies and possible irregularities" in the implementation of its development projects.
Scanwolf's property division has two flagship projects — Kampar Putra and Taman Harmoni in Perak.
The RM180 million Kampar Putra township project is located on 59 acres of leasehold land within the vicinity of Kampar and is near Universiti Tunku Abdul Rahman and Kolej Tunku Abdul Rahman.
The Taman Harmoni project, which offers a mix of residential and commercial properties in Bidor, has a gross development value of RM27 million.
It is worth noting that after a series of boardroom reshuffles between last August and February this year, Scanwolf saw five directors — Datuk Loo Bin Keong, Datuk Lai Kok Heng, Lim Beng Huat, Teoh Teik Kean and Lau Tiang Hua — resign from the board.
Datuk Tan Sin Keat and Ong Sing Guan are the only old members on the board today.
In its preliminary report, PKF Covenant did not mention the names of the directors who could have been involved in the potential irregularities. It merely highlighted at least four "possible conflicts of interests" related to the "former directors of Scanwolf".
The company's wholly-owned subsidiary Scanwolf Properties Sdn Bhd (SPSB) had, on May 26, 2011, signed a joint-venture (JV) agreement with Almal Development (M) Sdn Bhd (ADSB) to undertake the Kampar Putra project.
However, according to PKF Covenant, there appears to have been no deliberation by the board before the JV was executed and no formal valuation of the land.
There might also have been a breach of Bursa's listing requirements as Scanwolf did not make an immediate announcement on the incorporation of Scanwolf Development Sdn Bhd (SDSB) as its subsidiary.
SDSB came into the picture in January 2012 when it undertook the Taman Harmoni project in a JV with SQ Land Sdn Bhd. This was before SDSB and SPSB teamed up to jointly develop the Kampar Putra II project in July the same year. SDSB was 51%-owned by SPSB before the latter acquired the remaining 49% from Extra Modulation Sdn Bhd (EMSB) this February for RM367,500. Interestingly, this happened after several boardroom changes since August last year.
In its report, PKF Covenant said there have been cash payments by SDSB to open fixed deposit accounts under "a former director of Scanwolf" in order to procure bank guarantee facilities, which were "supposed to have been paid to the said director".
It also found payments of sales commissions by SDSB to a company called Gegaran Lagenda Sdn Bhd (GLSB) without the disclosure of the involvement of certain "former directors of Scanwolf", as well as certain shareholders of ADSB and EMSB.
A quick search with the Companies Commission of Malaysia shows that ADSB is owned by Chow Yun Choy, Lim Chooi Ling, Muhammad Kamil Hisan and his son Ammarull Hisan.
EMSB and GLSB have three common shareholders — Muhammad Kamil, Lai and Vincent Hooi Wy-Hon, who happened to be one of the top 10 largest shareholders of Scanwolf as at June 16, 2014.
It has not gone unnoticed that Loo, Scanwolf's former CEO, and Lai, its former group executive director, are linked to ADSB, EMSB and GLSB.
Lai, 55, was appointed director of Scanwolf on Feb 22 last year but he left seven months later. He is also a former director of SDSB and EMSB.
With over 20 years of experience in the property development industry, Lai has completed over 1,000 mixed-used development properties with an estimated GDV of RM150 million and is the single largest shareholder of both EMSB and GLSB. He remains a director of ADSB and GLSB.
Loo, 57, a former director of SPSB and SDSB, has been director-cum-manager of GLSB since 2013. He has more than 30 years of experience in the furniture fitting and plastic extrusion industries.
PKF Covenant said there appears to have been possible conflicts of interests arising from an undisclosed relationship between "a former director of Scanwolf and ADSB" as well as between "former directors of Scanwolf", when the JV agreements on the two Kampar Putra projects were signed.
PKF Covenant also said there is insufficient basis for SPSB to have allowed a major shareholder of ADSB to acquire a 49% stake in SDSB — which was later transferred to EMSB — and share SDSB's profit from the Kampar Putra II project amounting RM131 million.
"This is in view of the major shareholder and EMSB not making any material financial contribution to the project undertaken by SDSB," it said.
In January this year, SPSB, being the landowner, revised its entitlement to the Kampar Putra II project from 20% to 60%. The reason for the change of entitlement was that SPSB had been funding the development cost of the project, although developer SDSB was supposed to do it, according to a Bursa filing.
As at Nov 30 last year, Scanwolf and SPSB had advanced a total of RM5.32 million and RM2.08 million respectively for the Kampar Putra II project. Some corporate observers point out that the advance granted to subsidiaries could be one of the reasons Scanwolf is being investigated.
PKF Covenant also highlighted that there could have been a possible conflict of interest arising from a relationship between ADSB and EMSB that may not have been disclosed and considered by the board before the allotment of 49% in SDSB to the major shareholder of ADSB, which was later transferred to EMSB.
To recap, Scanwolf had on April 23 initiated the investigation into possible irregularities, two weeks after three shareholders — Yii Long Ging, Cedric Wong King Ti and Abdul Hamid Abdul Shukor — called for an extraordinary general meeting on May 13 to remove and replace three directors with immediate effect.
Subsequently, Chang Nyen Wee and Chua Kiat Eng resigned on April 29, but Ch'ng remains on the board as managing director.
Last Thursday, Scanwolf disclosed to Bursa that one Yeoh Kean Beng had filed a suit restraining the trio from convening the EGM. The notice of application for injunction relief has been fixed for hearing this Monday.
This article first appeared in The Edge Malaysia Weekly, on May 11 - 17, 2015.