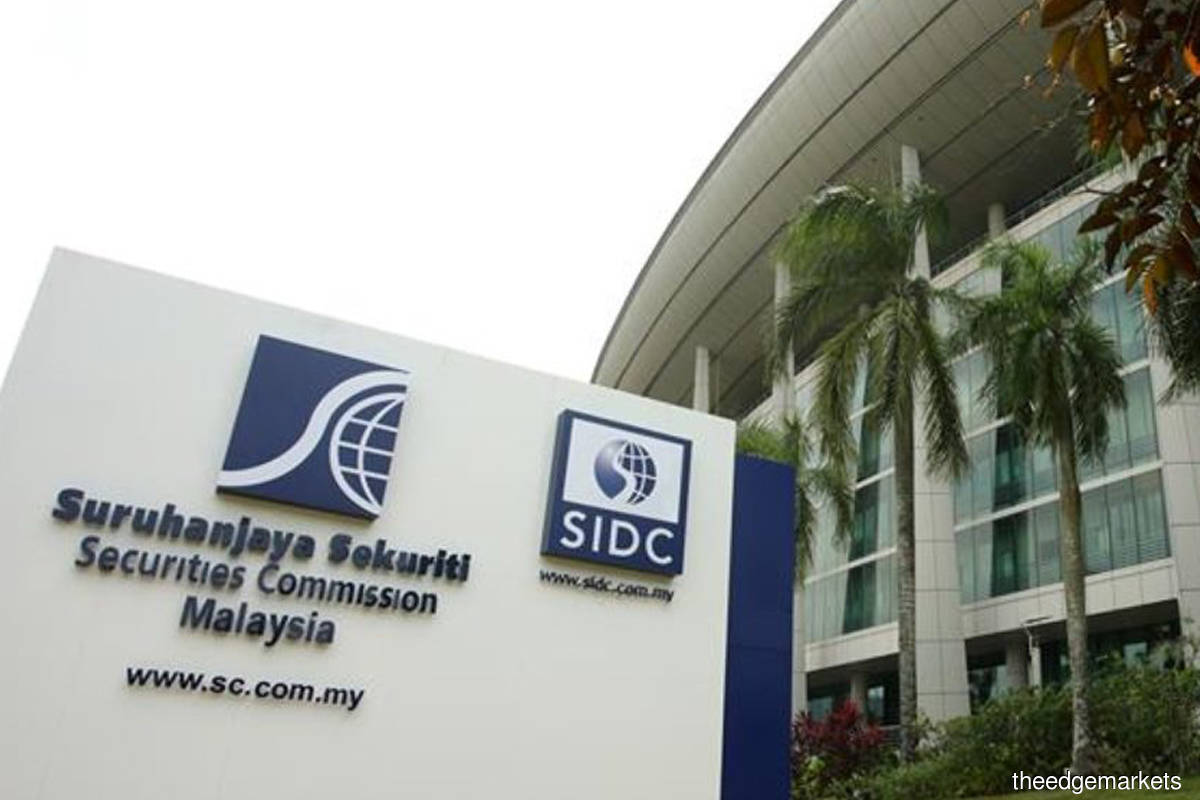 KUALA LUMPUR (April 5): The Securities Commission Malaysia (SC) intends to demonstrate how Ricky Wong Shee Kai siphoned approximately RM56 million from Bright Packaging Industry Bhd (BPI) via a series of corporate exercises between 2013 and 2015, comprising a rights issue, a private placement and two rounds of an employee share option scheme (ESOS).
In his opening statement for the trial, which commenced this morning, senior lawyer Datuk Lim Chee Wee, representing the SC, told the court that defendants Wong, his mother Teh Sew Wan and Wong SK Holdings Sdn Bhd contravened the Capital Markets and Services Act 2007 (CMSA) in using devices, schemes or artifices to defraud BPI and/or engaging in acts, practices or courses of business which operated as a fraud upon BPI.
Both Wong and Teh are directors of Wong SK Holdings. Wong and Wong SK Holdings were represented by lawyer Datuk Harpal Singh Grewal.
"The evidence shows that the proceeds were paid out by BPI to suppliers of BPI, who were in actual fact nominee companies controlled by the defendants.
"These monies were eventually transferred to the defendants. The monies were paid out by BPI after each BPI corporate exercise within a very short period, ranging from one day to two weeks after the completion," said Lim.
The lawyer alleged that these companies were controlled by Wong and used as a front to propel the defendants' fraudulent conduct, which resulted in an unlawful pecuniary gain of at least RM56.07 million.
The nominee companies allegedly received monies from BPI following each corporate exercise by way of cheques authorised by Teh, based on fictitious transactions, which were eventually transferred to Wong or Wong SK Holdings.
The SC in its investigation also found that the monies from each exercise were transferred from BPI via layers of these nominee companies, which ultimately ended up in either Wong's HSBC account or Alliance Bank account or Wong SK Holdings' AmBank account.
Besides using these nominee companies, Wong allegedly provided the funding for former BPI director Datuk Seri Syed Ali Al-Habshee's subscription to the rights shares and the subsequent disposal of the shares and the transfer of proceeds to Wong.
Syed Ali, formerly the Umno Cheras division chief, claimed to have had no knowledge of his subscription and disposal of the rights shares, as well as the transfer of proceeds to Wong. 
Moreover, Wong also allegedly provided funding for five BPI employees to subscribe to the two rounds of ESOS, although the five claimed that they had no knowledge of their respective subscription to the shares.
Syed Ali and the five employees, namely Chew Chen Nie, Lee Woan Jiun, Chan Kok Leong, Kok Meow Imm and Teoh Hock Heng, will be appearing as witnesses in the trial, along with 14 others.
The first witness to appear in the court was TA Securities deputy vice-president of corporate finance Sim Hui-Leen, who went over each of the corporate exercises during examination-in-chief by Lim.
Cross-examination by the defendants' lawyers, meanwhile, is slated for Sept 21 as the trial has been adjourned after the discharging of Teh's lawyers Datuk Nicholas Kow and Emile Ezra Hussain — as she felt that the lawyers cannot act in her best interest.
Judicial Commissioner Anand Ponnudurai warned her that there will be no more postponement once the trial resumes in September.
"There will be no further adjournment. Please appoint new lawyers by this week. If the lawyers come into the court saying that they are not free on the dates fixed, please find other lawyers," he urged the defendant.