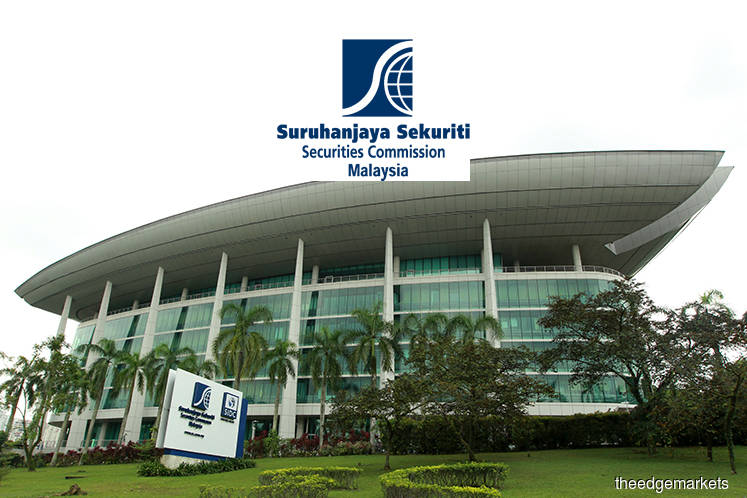 KUALA LUMPUR (Jan 22): The Securities Commission Malaysia (SC) says the regulations for digital assets and tokens exchanges and initial coin offerings (ICOs) will be coming into force within a few weeks from now. 
SC executive director for innovation, digital and strategy, Chin Wei Min, hinted that the regulatory framework could see the imposition of certain standards for whitepapers, similar to prospectus requirements for companies that would like to do an initial public offering (IPO). 
He also said there could be thresholds for investors who would like to participate in ICOs, similar to the caps imposed on the LEAP Market of Bursa Malaysia — which is limited to sophisticated investors — given the high risk nature of the ICO space. 
Meanwhile, there will be KYC (know your customer) requirements to be imposed on digital asset exchanges to comply with requirements under the Anti-Money Laundering and Anti-Terrorism Financing Act. 
"It's no different than how we view markets. We want it to be in a safe and orderly fashion. Our position is that we want to make sure that the investors are protected," said Chin during a session with the media today. 
The SC has already spoken with the exchanges named under Bank Negara Malaysia's list of digital asset exchanges. These platforms are able to continue with their operations during the transitional period until March 1, subject to them fulfilling the conditions specified by the regulator.
However, there are still a number of digital asset exchange operators that have not come forward, although the SC has identified several of these operators. 
Besides digital exchange platforms such as Luno and Coinhako, the regulator is also going after peer-to-peer (P2P) exchanges like Remitano and LocalBitcoins. 
"There are many crypto exchanges that claim to be operating in Malaysia and over the past one week, we have already identified those that are not on BNM's list, but are operating in the country. 
"We reserve the rights to take the necessary action against those that have not identified themselves to us by Jan 25," Chin said. 
He explained that the transitional period up to March 1 allows for players in Malaysia to sort out their operations to meet the SC's requirements.
Meanwhile, other players who feel they do not wish to continue with their digital asset-related business amid the incoming regulations, are also given the chance to wind down their operations in the country and return the money and digital assets held in the exchange to their respective investors. 
The SC estimates there to be over 50,000 active digital asset accounts under the exchanges operating in Malaysia.