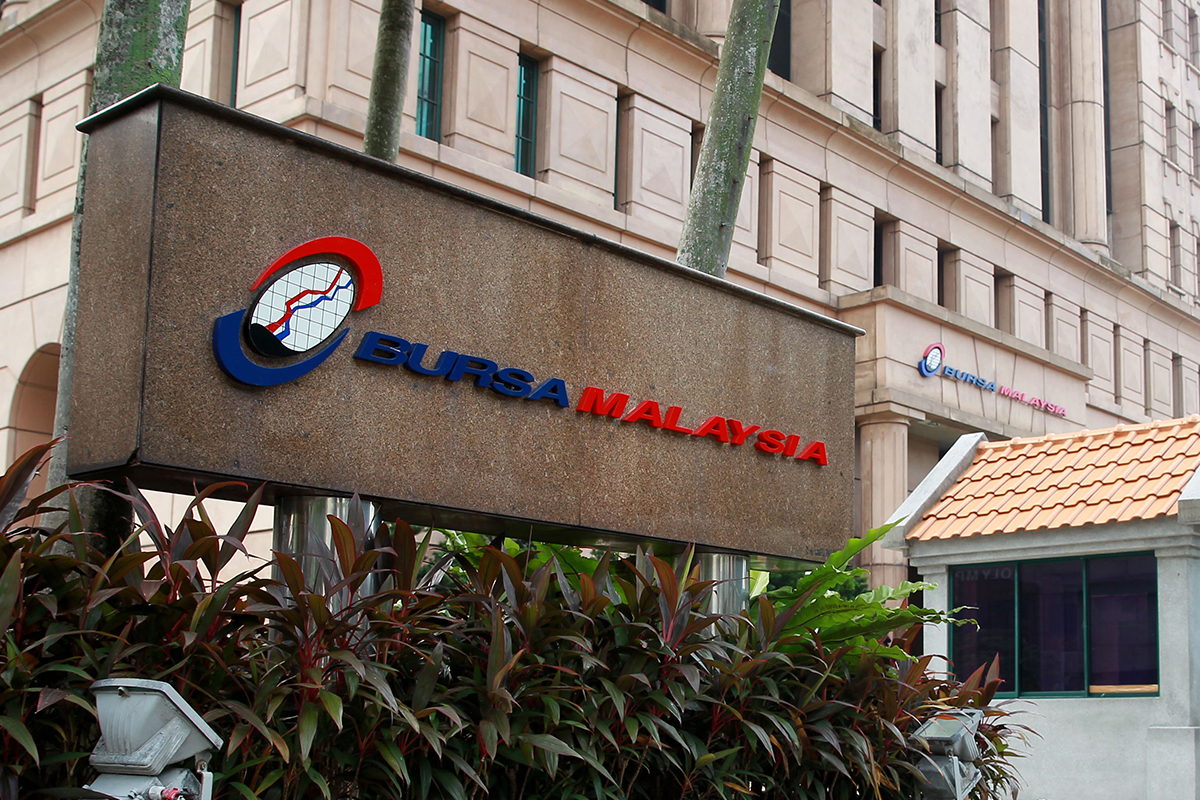 KUALA LUMPUR (March 18): Thirteen companies that are categorised as Practice Note 17 (PN17) and Guidance Note 3 (GN3) status last year have benefitted from Bursa Malaysia's relief.
For companies that were already categorised as GN3 and PN17 that did not meet the suspension relief criteria or did not have an adequate level of operations as prescribed in existing regulations between Jan 2, 2019 and Dec 31, 2020, Bursa Malaysia has extended the timeframe for submission of a regularisation plan to 24 months, from 12 months previously, from the date they first slipped into PN17 or GN3 status. Seventeen PN17 and GN3 companies have benefited from this measure.
In its 2020 annual report, the Securities Commission Malaysia (SC) said that given the difficult economic environment companies are operating in, Bursa Malaysia had provided relief for companies that trigger PN17 and GN3 criteria between April 17, 2020 and June 30, 2021.
"Listed issuers that trigger the Suspended Criteria from April 17, 2020 to June 30, 2021 will not be classified as a PN17 Listed Issuer. They will be accorded relief from complying with the obligations under paragraph 8.04 and PN17 of the Main Market Listing Requirements for a period of 12 months from the date of triggering the specified criteria, and are only required to make an immediate announcement when the specified criteria are triggered and the relief provided.
"Similar temporary relief from GN3 classification under the ACE Market Listing Requirements was also granted by Bursa Malaysia for companies listed on the ACE Market," it added.
Companies are qualified for the relief if their shareholders' equity on a consolidated basis is 25% or less of its share capital, or that shareholders' equity is less than RM40 million.
If a specific company's auditors have highlighted material uncertainty over the business' ability to continue on as a going concern or have expressed a qualification on a listed company's ability to continue as a going concern in its latest audited financial statements and its shareholders' equity on a consolidated basis is 50% or less of its share capital, it is qualified for the relief.
A listed company that has defaulted in payment or its major subsidiary or a major associated company, which led to a listed company unable to provide a solvency declaration to Bursa Malaysia, is also exempted from PN17 status or GN3 status during the grace period.
Read more stories from the SC Annual Report 2020 here.