This article first appeared in City & Country, The Edge Malaysia Weekly, on February 8, 2021 - February 14, 2021.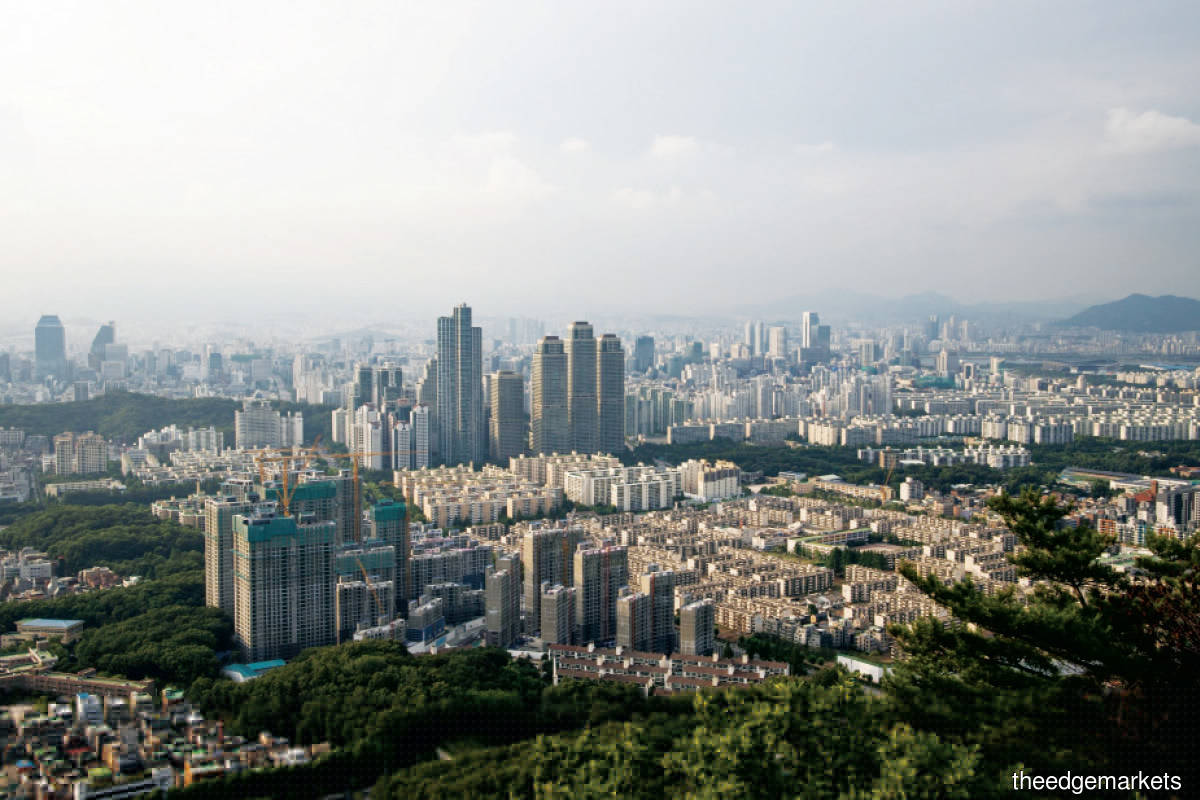 Savills Research released several Impacts reports last month, offering its forecasts for certain sectors in 2021. We look at what is in store for prime residential properties this year, the global outlook for real estate investment and tips for investing in Asia-Pacific.
For prime residential properties, the research firm gleans data from 30 cities that make up its Savills World Cities Prime Residential Index and forecasts an average growth of 1.6% for 2021. "Sentiment is improving as the rollout of Covid-19 vaccines begins in many countries. Despite the uncertainties that still linger, prime residential property is expected to remain an active market this year," it says. 
The resilience of prime residential markets was seen in the second half of 2020, according to the index, which recorded an average increase of 0.8% at a time when the global GDP was still recovering from the impact of the Covid-19 pandemic and ensuing lockdowns.
"Many of the factors that helped drive prime residential markets in the second half of 2020 are expected to continue into 2021, including low stock levels in some locations and the desire for more space," says Savills.
"Historically low interest rates, which are expected to remain low for some time, also make the sector attractive for wealth preservation. These factors, and the sector's strong fundamentals, mean positive price growth is expected in 19 cities, compared with nine that are expected to see small price falls." 
Cities that have been forecast to see more than 6% growth this year include Seoul, whose strong growth is expected to continue from last year, with prices anticipated to increase between 8% and 9.9% in 2021. This estimate is supported by low interest rates, strong economic performance and short supply, according to Savills. Berlin and Sydney are also strong performers, with the former seeing demand for property exceeding supply while the latter's growth would be the result of an expected improvement in economic activity.
Cities that fall within the 4%-to-6% growth tier include Guangzhou, which benefits from urban regeneration projects and its proximity to Shenzhen. In the US, it is Miami that offers more space in residential units and attractive tax advantages. In India, Mumbai's anticipated growth is driven by stamp duty reduction and low mortgage rates. However, this follows price falls due to oversupply, the report highlights.
In the 0%-to-4% growth tier, Savills highlights cities whose markets are characterised by low supply levels such as San Francisco, Amsterdam and Tokyo. London is also in this tier and "is expected to see a turnaround, with forecast growth underpinned by the value on offer compared with its peak in 2014".
Shanghai, Shenzhen, Hangzhou and Beijing performed well last year and this should continue into 2021. "Beijing has a slightly weaker forecast than the other cities in China due to heavy local regulation," says Savills.
For the -2%-to-0% growth tier, Savills highlights some cities that are more reliant on international demand than others and whose performance was hindered by travel restrictions last year. Cities in this category are expected to see softening prices this year and include Dubai, Kuala Lumpur, Lisbon and Paris. 
"A weaker economic environment is expected to impede growth in a number of cities in Southern Europe including Milan, Rome, Barcelona and Madrid, while oversupply continues to play a role in a few cities in this [-2% to 0%] price growth tier, namely Bangkok and Dubai," says Savills.
The cities that are expected to see a growth of less than -2% include Hong Kong, where prices have been impacted by political uncertainty, says the research firm. New York is also in this tier and its downward trend is due to oversupply. "The pandemic has caused a temporary move away from densely populated urban living. Whether this becomes a long-term trend, however, remains to be seen."
Global real estate investment
Savills believes that with vaccine distribution underway, economic recovery is on the horizon. "Global GDP growth in 2021 is forecast to be the fastest in 40 years, according to Oxford Economics, albeit only enough to return global GDP to pre-crisis levels," it says.
It points out that advanced countries are taking the "whatever it takes" approach to support their economies "with ultra-low interest rates and quantitative easing programmes", which will impact real estate investment this year.
Although travel restrictions and economic uncertainties in 2020 saw drops in volume, not all sectors were affected equally, says Savills. "The industrial and residential sectors saw more modest falls in volumes, with gaining market share capturing 21% and 28% of the total investment respectively. The resilience of these sectors in the face of structural change means the trend is likely to continue in 2021."
However, investors seem to be in for the long haul as Savills highlights that funds targeting the real estate sector continue to rise. "As at the beginning of 4Q2020, there were more than 1,000 funds in the market — more than double the number in January 2016, according to Preqin. Funds are now targeting almost US$300 billion worth of investments, suggesting investor momentum moving into 2021," it says.
Savills points out that investors are also looking for green investments, considering that real estate accounts for 40% of carbon emissions.
The logistics sector is expected to do well in 2021 because the pandemic has pushed online retail and flexible work patterns. However, investors are having difficulty finding stock, says the research firm.
"The office sector is forecast to remain the largest and the core investment of choice. Emphasis will be placed on lower-risk assets with stable income characteristics in the best locations," says Savills. 
"The residential sector may attract a growing share of global investment, supported by strong underlying fundamentals and cross-border investors growing and consolidating their portfolios," it adds. 
Senior housing and healthcare have long-term income potential and its growth is due to ageing populations and emphasis on health and well-being.
"Data centres are a rising alternative sector and offer opportunities for portfolio diversification. Yields are attractive and pent-up demand is likely to fuel growth in 2021, but barriers to entry are high," says Savills. 
"Last year brought life sciences to the fore. A big increase in capital raising is forecast to spur real estate investment opportunities in a sector resilient to changes in working habits."
 Based on the assumption that Covid-19 vaccines would be widely available in 2021, there is optimism about the investment outlook for Asia-Pacific.
"We expect to see softer containment measures and fewer broader restrictions, and a return to cross-border property investment. In the near term, low interest rates are likely to persist and will continue to support real estate, while substantial unallocated funds in the region suggest that deal-making will be competitive," says Savills.
The research firm provides several tips under each of the following headings: core investments, core plus investments, value-add investments, opportunistic investments and alternative investments.
Core investments include Grade A offices in regional cities such as Seoul, Singapore, Sydney, Taipei and Ho Chi Minh City. These come "with long weighted average lease expiries and secure tenant covenants". 
Savills also suggests looking at Australia's prime industrial property — warehouse and storage facilities — which services densely populated areas. Additionally, Japan's multi-family sector is a defensive play, "acting as a ballast to investor portfolios".
Core plus investments include logistics assets in South Korea, Mainland China — coastal regions and particularly the Greater Bay Area, Yangtze River Delta and Beijing-Tianjin-Hebei region — and Taiwan as e-commerce, online grocery markets and the technology sector are expanding rapidly. 
Savills also suggests considering retail spaces such as small community retail centres targeting local communities with stable tenants and higher yields in leading Chinese cities such as Shanghai and Shenzhen. 
"The multi-family sector in Yokohama is an attractive alternative to the pricier districts of Tokyo. Larger developments, including the possibility of an integrated resort, may bring further vibrancy to the area," it adds.
Value-add investments include Grade A and B offices in Ho Chi Minh City, which are worth looking at. Occupancy rates have remained stable during the pandemic and overseas tenants are looking for space in Vietnam to set up base.
As for opportunistic investments, Savills suggests the office market in Hyderabad, India, as it has received substantial government support by way of investor-friendly policies and infrastructure development. "Also, Hyderabad is emerging as a key commercial market and one of the top tech destinations in India," it adds. 
Distressed retail assets in Hong Kong, which has seen the government abolishing double stamp duty for commercial properties to soften the decline in capital values, could be worth looking at. Savills also suggests distressed hospitality assets for renovation or conversion as an option that could generate attractive yields and capital growth.
In terms of alternative investments, the research firm points to data centres, which have been "driven by the expansion of the digital economy, growing use of cloud services and the 5G mobile data network, particularly in China and Australia".