This article first appeared in City & Country, The Edge Malaysia Weekly, on June 22, 2020 - June 28, 2020.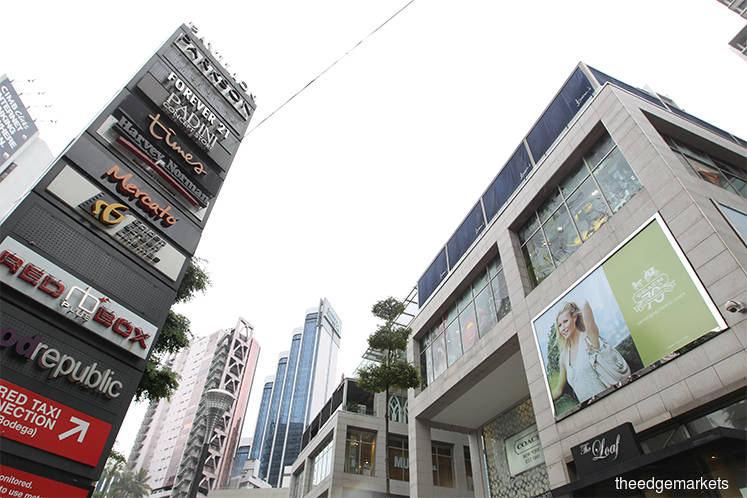 The rapid changes in shopping trends, the effect of social distancing caused by the Covid-19 pandemic as well as uncertain job conditions are expected to have an impact on retail malls' performance over the short to medium term, according to Savills Malaysia's "Asian Cities Report — Kuala Lumpur Retail 1H2020".
"Investment transactions will be limited, as seen in the past two years, with investor condence and activity expected to be muted for the remainder of this year. Nevertheless, opportunistic investors may perceive this period as an attractive opportunity to deploy their capital despite the challenges," the report says.
The retail sector in Malaysia has been affected by the Movement Control Order (MCO), which was imposed on March 18 to contain the spread of Covid-19. Quoting data from the Department of Statistics Malaysia, Savills says March's retail sales decreased 6.6% year on year, compared with last March's 6.9% y-o-y growth.
On a month-on-month basis, the March figure was a 9.9% decrease (February 2020: -3.4%), thanks to the plunge in non-essential retail sales. Retailers in malls reported that sales have fallen between 50% and 90% while retailers in tourist zones said it is at least 70%.
"In response to this, retailers are seeking rental assistance from landlords, in the form of rent relief or rental deferment. This is, however, expected to be a trade-o between extension of leases and rebased rents. Responses to these requests have varied between landlords, who seem to prefer working with individual tenants, typically evaluating on a case-by-case basis as far as short-term rent relief packages are concerned," the report notes.
"Suburban malls with high-rise residential dwellings are recovering faster than city centre malls, as most workplaces in the city centre are currently operating at reduced capacity, given the continued encouragement of home-based work."
While the MCO is expected to delay the opening of some retail malls, it is also forcing mall owners to meet standard operating procedures in the new normal. These include the installation of thermal scanners and carrying out of more rigorous cleaning procedures. Landlords and retailers are also looking at omnichannel retailing to integrate both online and oine experiences for shoppers.
Meanwhile, the report also shows that the Greater KL retail malls' average occupancy rate declined slightly by 0.9% to 87.2% in 1Q2020. While prime retail malls registered many years of good performance, smaller neighbourhood malls as well as recently completed and newly opened retail malls that are poorly located, poorly managed and poorly designed have been slow to entice sucient retailers, resulting in average occupancies of less than 70%.
"Despite the declining trend, the average occupancy rate remained stable, underpinned by well-managed malls that are constantly adapting and responsive to the changing retail environment. Massive business closures are unlikely to happen at least in the established malls while mall owners have stepped up in strategising and introducing new commercial terms to maintain occupancy levels," the report says.
"Nevertheless, closures may be encountered by some retail brands as part of their rationalisation initiative and readjustments of resources and operations. It is reported that about 50,000 or 15% of retail stores in Malaysia will cease operations towards the end of the year, particularly small and local chain stores.
"Retail leasing activity is expected to remain subdued as most brands have put on hold any expansion plans for this year and perhaps even next year. Prime rental is expected to remain stable as none of the prime malls has indicated any kind of cut back in rental," the report highlights.