This article first appeared in The Edge Financial Daily, on July 31, 2017.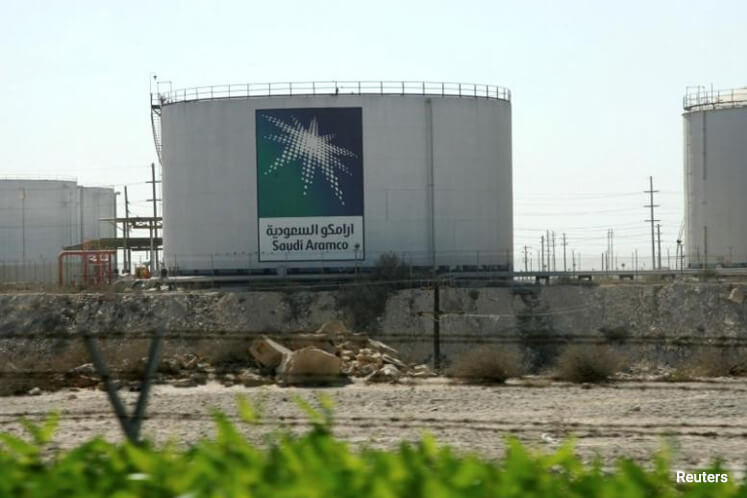 KUALA LUMPUR: Saudi Aramco's US$7 billion (RM29.96 billion) investment in the Refinery and Petrochemical Integrated Development (Rapid) project in Pengerang, Johor, tops the list of biggest deals in Southeast Asia in the first half of 2017 (1H17), according to Mergermarket.
The investment enables Saudi Arabia's state oil company to equally own some facilities in massive downstream projects initiated by Petroliam Nasional Bhd (Petronas), including 300,000 barrels per day processing capacity, and a steam cracker plant capable of producing three million tonnes of petrochemicals a year.
Through the joint venture, Saudi Aramco will supply up to 70% of the crude feedstock requirements of the refinery. Petronas, on the other hand, will supply gas, power and other utilities.
The large investment took place despite the sluggish 1H17 for mergers and acquisitions (M&A) activities in the region, whereby 180 deals valued at US$24.4 billion were recorded for the year as compared with 213 deals and US$28.8 billion sealed in 1H16, said Mergermarket Group in its half-year review titled South East Asia M&A Trend Report.
The report noted that the fresh investment in Petronas' Rapid project overtook the acquisition of Singapore-listed logistics firm CWT Ltd by China's HNA Holding Group Co Ltd in a deal worth close to US$1.91 billion, as well as the US$1.2 billion Go-Jek-Tencent deal, which saw China Internet giant Tencent finalising a new round of investment totalling US$1.2 billion in Indonesian start-up Go-Jek.
Malaysia overtook Singapore to become the highest performing country by volume with a record of eight deals announced, contributing two-third deals in total of Southeast Asia's transport sector.
"It already caught up the full-year historical high record of Malaysia's deal making within this sector on Mergermarket," the report wrote.
According to Mergermarket, the decline in M&A activities in Southeast Asia in the first six months of 2017 was due mainly to a slowdown in intra-regional activity recording 97 deals worth US$6 billion.
"Deal value declined 67.47% with 19 fewer deals within the region compared [with] 1H16, where 116 deals valued at US$18.4 billion, the second-lowest 1H value since 2005 on Mergermarket record," the report said.
However, despite the downturn of intra-regional activity, inbound M&A activity saw a record-breaking 1H17, reaching the highest Mergermarket record since 2001 by value with 83 deals worth US$18.4 billion achieved.
According to Mergermarket, the deal value signified an increase of 77.6% by value, while volume saw 14 less deals compared with US$10.4 billion secured through 97 deals in 1H16.
"This was mainly contributed by the top deal in [Southeast Asia] during 1H, the US$7 billion investment of a 50% stake in Malaysia-based Rapid project by Saudi Arabian Oil from [Petronas]," it said.
"Excluding this transaction, China remained the main buyers for inbound activity in [Southeast Asia]. With 23 deals valued at US$3.2 billion, the country accounted for 17.3% of the total inbound value," it added.
Meanwhile, outbound deal making of Southeast Asian countries registered growth, with 64 deals worth US$5.9 billion, up 14.56% by value, but with 11 fewer deals compared with 1H16 whereby 75 deals valued at US$5.9 billion were secured.
Mergermarket said Singapore continued to lead the outbound activity with 47 transactions worth US$5.7 billion, accounting for 82.6% of the total outbound value.
On the other hand, the transport sector recorded significant growth by value in 1H17 regionally, recording 12 deals worth US$2.3 billion, from 16 deals worth US$1 billion in the same period a year ago. This was thanks to the HNA-CWT acquisition deal.
The Rapid project further spurred the energy, mining and utilities sector, helping it remain as the most active sector in terms of deal value and volume with 20 deals worth US$9.6 billion, accounting for 39.5% of overall deals in the region by value.
Private equity (PE) buyout transactions in the region was another spotlight in 1H17, with 14 deals worth US$3.6 billion, a 1.5 times rise by value compared with 1H16, with 18 deals worth US$1.4 billion sealed. The business services sector was the most dynamic sector for PE investors by deal volume, attracting five transactions worth US$8.3 million.
Meanwhile, PE exits saw a 17.7 times increase by value with 11 deals valued at US$1.7 billion versus 1H16 with four deals settled and securing US$900,000, reaching the third-highest record since 2009.
Mergermarket provides business intelligence and research for fixed income, transactions, infrastructure, compliance and equities covering financial markets throughout Europe, Asia and the US. It is part of Acuris (formerly known as Mergermarket Group).