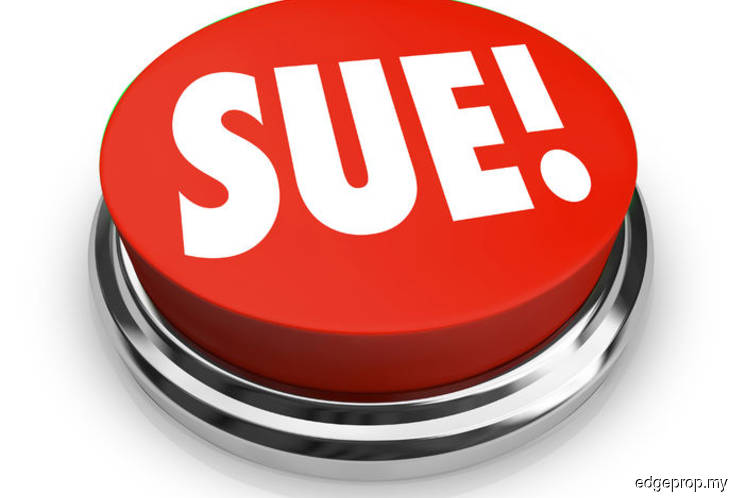 KUALA LUMPUR (Sept 5): The Malaysiakini news portal has reported that Sarawak governor and former chief minister Tun Abdul Taib Mahmud's son Mahmud Abu Bekir Taib is being sued for almost RM2.2 million by an interior designer.
According to the report, Bangsar-based interior design firm Tatum (KL) Sdn Bhd had on Aug 20 filed a suit with the High Court in Kuala Lumpur, claiming it was owed the amount by Abu Bekir's firm Ivy Craft Sdn Bhd.
Tatum (KL) is the former interior designer of Abu Bekir's bungalow project.
The Malaysiakini report said that Tatum (KL) claimed it had a contract that was "unlawfully terminated" and was therefore eligible to be paid for all services rendered including damages and costs.
The sum demanded by Tatum (KL) is RM2,188,178.69.
Tatum (KL) wants Abu Bekir to declare that he had "unilaterally and unlawfully" terminated the contract, said the report.
The report also detailed how Tatum (KL) signed the first contract in August 2013 with Ivy Craft to carry out interior design followed by a second contract in July 2015 to provide furniture, fittings and equipment for Abu Bekir's bungalow project located in Bukit Tunku, Kuala Lumpur.
Taib's son later sent letters to Tatum (KL) about terminating both the contracts following a disagreement with the project architect. Tatum had recommended the architect.
Tatum's suit is on the second contract.
The report also said that Abu Bekir had duly paid Tatum (KL) for the first interior design contract after work was completed.
Taib's daughter Jamilah Taib Murray was also in the news recently over legal matters.
Sakto Corp, a Canadian real estate company co-owned and operated by Jamilah, last month applied to Switzerland's Basel Civil Court to obtain an injunction against Swiss non-governmental organisation Bruno Manser Fonds (BMF).
Sakto said the injunction seeks to order BMF to remove from the public domain false statements and speculative allegations relating to the former.
Sakto said: "BMF and its executive director, Lukas Straumann, have run into serious legal trouble over their lengthy defamatory campaign against a Canadian company operated and owned by Sean Murray and Jamilah Taib Murray, the daughter of Sarawak Governor Tun Pehin Abdul Taib Mahmud."