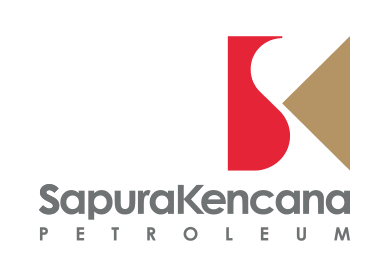 KUALA LUMPUR (Nov 20): SapuraKencana Petroleum Bhd (SKP) struck two big deals with Petroliam Nasional Bhd (Petronas) today.
The first, SKP, along with its consortium partners, was awarded two production sharing contracts (PSCs) to develop two oil and gas (O&G) blocks – Blocks SB331 and SB332 onshore Sabah.
Under the term of both PSCs, SKP, via its wholly-owned unit SapuraKencana Energy Sabah Inc, will operate the blocks with participating interest of 70%, while Sabah's O&G investment vehicle M3nergy Bhd will own up to 25% of the equity and Petronas Carigali Sdn Bhd the remaining 5% stake.
This is the first ever PSCs that Petronas has awarded to a local consortium since the national oil firm was formed in 1974.
The two PSCs were signed today by Petronas executive vice-president and chief executive officer (CEO) of upstream, Datuk Wee Yiaw Hin, SKP president and group CEO Tan Sri Shahril Shamsuddin, M3nergy director Tan Sri Sukarti Wakiman and Petronas Carigali president and CEO Datuk M. Anuar Taib.
Additionally, SKP told Bursa Malaysia today that it is buying Petronas' entire interest in three oil blocks offshore south Vietnam for US$400 million.
In a statement, Shahril said the acquisition of the three blocks marks a significant milestone for the group as it further strengthen its presence in Vietnam by adding explorations and production (E&P) operations to its existing service operations.
SKP said its wholly-owned units SapuraKencana Energy Vietnam (Cuu Long) Inc, SapuraKencanaEnergy Vietnam (Nam Con Son) Inc and SapuraKencana Energy Vietnam (Cai Nuoc) Inc entered into three sales and purchase agreements (SPAs) with Petronas Carigali Vietnam Ltd and Petronas Carigali Overseas Sdn Bhd for the three blocks.
Petronas has a 50% interest in Blocks 01/97 and 02/97 known as the Cuu Long Basin, 40% interest in Blocks 10 and 11.1 called Cai Nuoc and 36.8% interest in Block 46-CN named Nam Con Son Basin. These blocks are located primarily in shallow waters offshore South Vietnam.
Shahril pointed out that the deal would also provide sustainable growth and visibility on the group's longer-term income stream.
"This acquisition adds to the group's reserves and resource base while also increasing its oil production to balance the natural decline from the group's current producing assets," he said.
He added that the transaction gives SKP an immediate foothold in the promising oil provinces offshore Vietnam with cash generating assets that will be earnings accretive to the group.
SKP is entitled to net revenues from these blocks starting Jan 1, 2014.