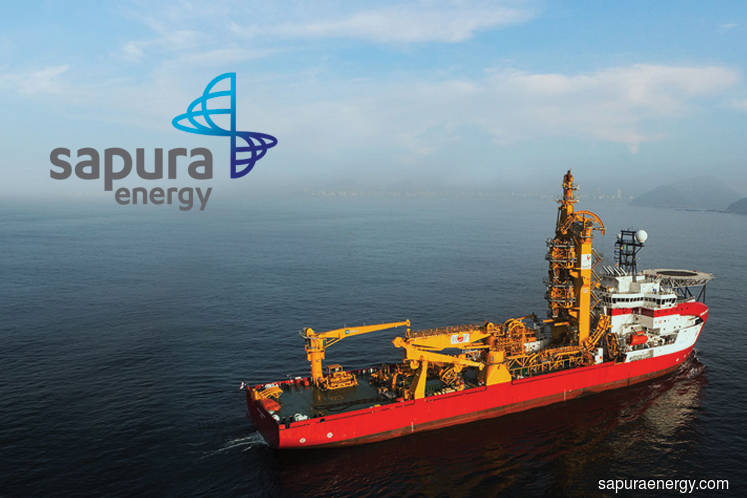 KUALA LUMPUR (June 30): Sapura Energy Bhd rose as much as 16.67% in active trade this morning after it announced that it posted its first net profit in four quarters yesterday.
At 10:07am, shares in the oil and gas firm were up by 11.11% or a sen at 10 sen per share, valuing it at some RM1.6 billion.
Volume-wise, the counter was the fourth most actively traded counter on the local bourse today. It saw 79.94 million shares transacted.
Sapura opened 11 sen apiece, before dipping to a low of 9.5 sen shortly after the market opened.
Year to date, the counter has depreciated by 59.26%, from the 27 sen posted at the beginning of the year.
To recap, Sapura returned to the black in the first quarter ended April 30, 2020 (1QFY21) posting a net profit of RM14.21 million, from a loss of RM109.1 million. Quarterly revenue fell by 16.89% year-on-year to RM1.36 billion, from RM1.63 billion in the corresponding quarter last year. Its orderbook is worth RM14 billion, comprising RM800 million in cumulative new job wins to-date.
In a note, Affin Hwang Capital Research narrowed its loss projections by 12% to 30% to reflect lower group cost structure as well as higher engineering and construction (E&C) margins in 1QFY21.
"Notwithstanding, we expect the share price will see an overhang with no catalyst over the near term until Sapura can resolve its problems in hand: ongoing debt refinancing, cost rationalization and the need to secure even more contracts to offset the risk of further order book deferment. We maintain our 'sell' rating and roll forward our SOTP-derived target price to seven sen (from five sen)," it said.
Meanwhile, CGS-CIMB Research said that while Sapura continues to win E&C contracts periodically, many global projects have been deferred thus harming its future revenue potential.
Competition for the remaining projects could be fierce and margins very thin.
"Although Sapura's annualised 1Q core net loss is much less than our full-year loss forecast, Sapura had made material provisions for E&C contractual losses in the 4Q of the previous two financial years, and this may materialise again this year. We highlight that these provisions are not asset impairments based on judgements about future value-in-use, but are provisions for estimated actual losses because Sapura had underbid for various contracts before later discovering that the costs to execute may exceed estimated revenues, or that it may take longer than expected to execute and result in potential liquidated damages," it said.
Meanwhile, in the pipe laying support vessel (PLSV) space, Sapura has only secured short-term work for uncontracted Diamante, while offering 2% discounts on the remaining four to five PSLVs on charter with Brazil's Petrobras.
Furthermore, the Topazio PLSV contract will end in November and the research house is bearish on prospects for continued employment.
"In the drilling segment, Chevron Thailand has opted not to exercise a one-year option for the T-18 tender barge, and Cabinda Gulf Angola has declared a force majeure on SAPE's highly-lucrative US$200,000/day charter for the Jaya semi-tender for at least nine months from April until December 2020 — ostensibly on account of Covid-19, but we would not be surprised if low oil prices contributed to the decision.
"Sapura has not secured any new drilling contracts for at least six months. Finally, in the E&P space, SapuraOMV is at the doorstep of bringing the Gorek and Bakong fields to production, but this is eclipsed by much lower selling prices that will hit the 2QFY21F," said CGS-CIMB Research, while maintaining its "reduce" call with a higher target price of four sen, from three sen previously.