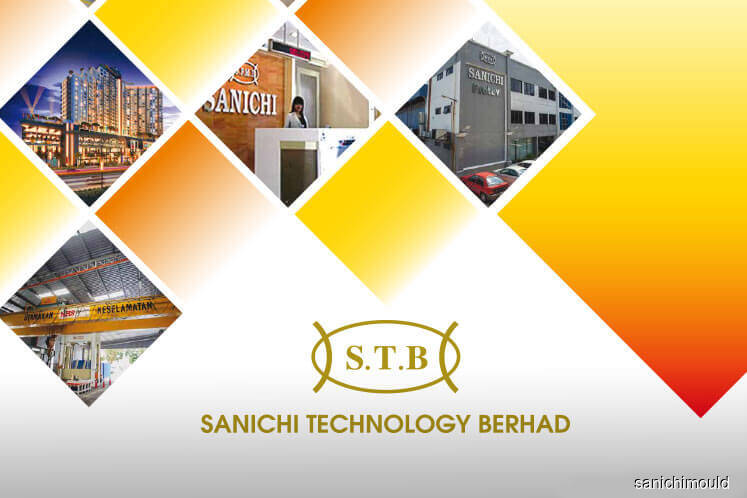 KUALA LUMPUR (Dec 2): Sanichi Technology Bhd's subsidiary BCA International Sdn Bhd will be developing Malaysia and ASEAN's first halal gelatin plant certified by Malaysian Islamic Development Department (JAKIM) and the first halal gelatin industrial park, to be known as Melaka Halal Gelatin Industrial Park (MHGIP).
BCA chief executive officer Mohd Hanif Tan said the plant will produce applications across various industries including food (yogurt, jelly, gummy sweets), pharmaceutical (styptic cotton, hard capsule, soft gel), cosmetics (hair/skin products, toothpaste, lotion), industrial (adhesives, paper manufacturing, box making) and films (roll films, x-ray films).
The development will be completed in two phases over the next five years, said Sanichi, with operations at the halal gelatin plant to commence by mid-2021.
The industrial park is expected to be completed by 2025, with a gross development value of up to RM1.3 billion and halal gelatin plant production value of up to RM250 million per annum.
"This capital-intensive investment would provide a natural barrier of entry against competition from other players in our lucrative niche market.
"Ministry of Entrepreneur Development (MED), together with relevant agencies, has been hugely supportive of this national agenda initiative, namely JAKIM, HDC, Department of Veterinary Services (DVS), Malacca Chief Minister Office, PKNM, PPMSB, Bank Rakyat, SME Bank," said Hanif in a statement.
BCA has signed three memoranda of understanding (MoUs) to collaborate with key partners in the industry, namely with New Zealand-based Taranaki Bio Extracts Ltd and Oceania Halal Academy Ltd as well as Universiti Malaysia Pahang and its wholly-owned unit UMP Green Technology Sdn Bhd.
"The global gelatin market size is estimated at US$2.9 billion (RM12.1 billion) in 2018 and is projected to expand at a compounded annual growth rate (CAGR) of 8% over the forecast period until 2025. 78% of the global gelatin supply is from Europe and the US, while the balance 22% is from other countries, such as China, Pakistan, India and Russia.
"A staggering 97% of global gelatin is not halal, leaving a mere 3% halal certified or Shariah compliant, which is grossly insufficient to cater for the 24% of the world population who are Muslims," said Hanif.
At 2.30pm, Sanichi shares rose 0.5 sen to five sen, giving a market capitalisation of RM55.44 million.