This article first appeared in City & Country, The Edge Malaysia Weekly, on March 9, 2020 - March 15, 2020.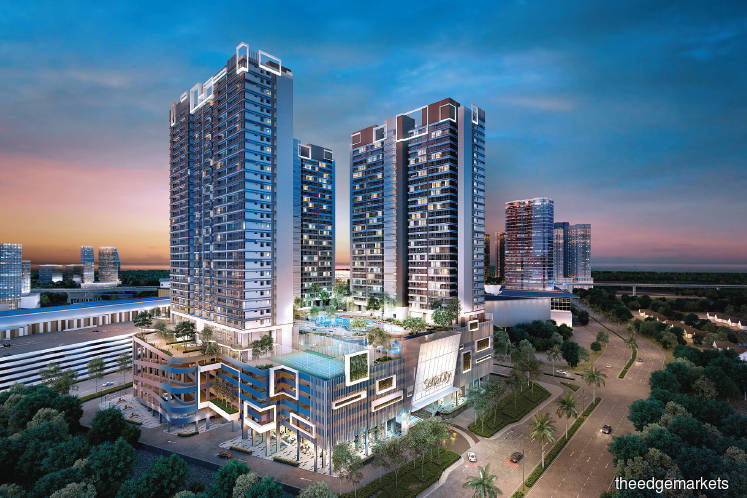 An artist's inpression of Setia City Residences
Photo by S P Setia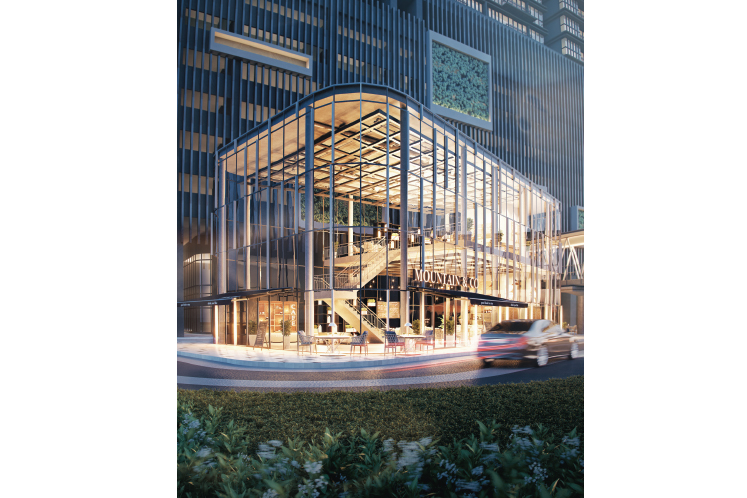 The standalone retail unit is meant to be eye-catching and is perfect for high-end café dining
Photo by S P Setia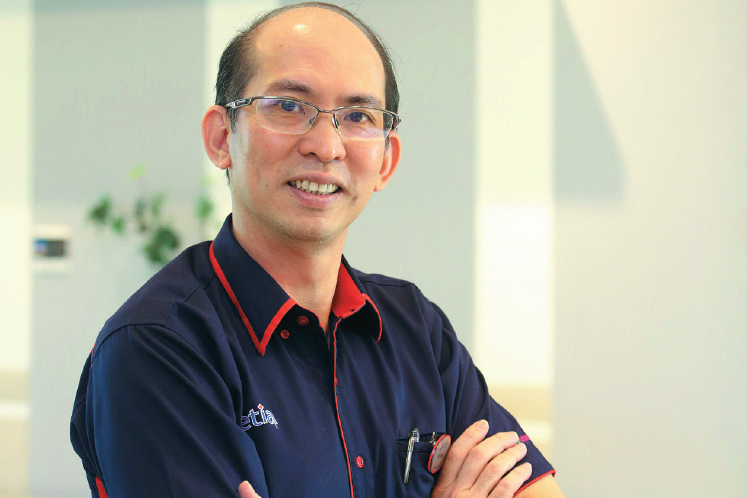 Tan: There will be dual-key units in Tower C, which are not available in Towers A and B
Photo by Sam Fong/The Edge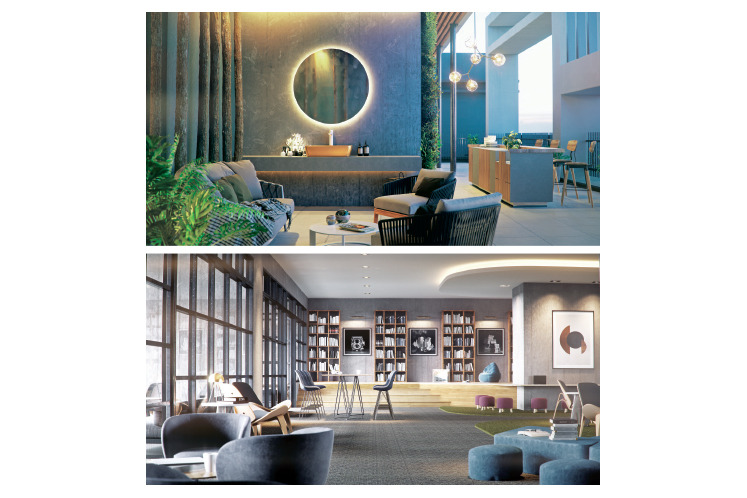 Facilities at Setia City Residences include a sky garden (above) and library (right)
Photo by S P Setia
Setia Alam, S P Setia Bhd's flagship development launched in 2004, has evolved from an oil palm estate into an award-winning, self-contained township.
Once accessible via only Jalan Meru, the 2,525-acre township in Shah Alam, Selangor, now boasts a wide variety of properties and is accessible via links such as the New Klang Valley Expressway, Federal Highway and Lebuhraya Shah Alam.
Today, Setia Alam has a gross development value (GDV) of RM20 billion and the entire township is expected to be completed by 2027.
At its heart is the 240-acre Setia City, which is slated to bring Setia Alam to the next phase of growth. Currently, buildings of note are S P Setia Headquarters, Setia City Mall, Setia City Convention Centre, Audi Centre Setia Alam, Top Glove Tower and Trefoil, which offers small office flexible office space.
Setia City
S C Tan, general manager of S P Setia, tells City & Country that the developer has about 100 acres of undeveloped land in Setia City. Three more corporate plots of about 2.5 acres each are up for sale.
"We want them to be corporate headquarters for MNCs and public-listed companies, iconic developments that will impress. Thus, we are particular about whom we sell the land to. Owing to the frontage to Persiaran Setia Alam, it is good for the branding of a company," he says.
"There is a hotel under construction in Setia City — Courtyard by Marriott — that will be connected to Setia City Mall. What is lacking at the convention centre now is accommodation for overseas guests, and this hotel will complement the convention centre. The hotel is not built by us but we are fine with it."
Setia City Mall — a joint venture between S P Setia Bhd and Lendlease Development (Malaysia) Sdn Bhd — is also set to be the largest mall in Shah Alam when Phase 2 is completed by the second quarter. Upon completion, the mall will have 1.2 million sq ft in total.
Tan adds that the mall is currently more than 90% tenanted and the extension is scheduled for opening in 3Q. 
Trefoil is now 70% occupied. In Setia City, Setia City Residences is the only product available for sale now.
Setia City Residences
Located diagonally across from Setia City Mall, Setia City Residences is a serviced apartment project offering a total of 780 units in three towers. The first two towers — Towers A and B — were launched in 
August 2016. Tan says S P Setia plans to launch Tower C by end-March.
"Some 70% of Towers A and B have been sold and are expected to be completed in June. We will launch the 260-unit 
Tower C at the end of this month. Completion is scheduled for early next year, so buyers of Tower C don't have to wait long to get their units," he says.
"There will be dual-key units in Tower C, which are not available in Towers A and B. The unique selling point of the project is the multi-tier swimming pools. Inspired by the natural terraced hot springs in Pamukkale, Turkey, they are divided into three terraces."
Setia City Residences has a GDV of RM350 million. The units in Tower C have built-ups of 858 to 1,221 sq ft and will come with two to three parking bays. To be priced at RM593,000 to RM790,000, they will be fully furnished.
There will be one sub-basement car park and five levels of podium car park — from levels three to seven — while the facility floor is on the eighth floor. The facility deck will have a variety of facilities, such as a yoga lawn, swimming pool, playground, gymnasium, Jacuzzi, tennis court, spiral skyway, oval pavilion, barbecue pit, par course and function hall.
There will also be 10 retail units on the ground floor, of which one will be a standalone building next to the apartment block. These retail units are sized from 3,822 to 6,655 sq ft. Tan says these units will be rented out first.
"We will rent them out and sell them only when we get the right tenant mix. We want to make this development a wholesome place, so we are selective in terms of who we rent the shops to. The standalone retail unit will be our 'jewel', which is meant to be eye-catching and perfect for high-end café dining."
He notes that S P Setia is looking to build more high-rise properties in Setia City, with the possibility of including apartments, small office home office (SoHo) and strata offices, which will represent the company's "live, learn, work, play" development philosophy.
"We don't sell products per se; we sell the township … We have never launched SoHo here, so we will look into it and there will also be more apartments. We are even looking at strata offices because we feel that, as more corporates are moving in, there will be demand for strata offices. We might have a campus for tertiary education as well, since we have primary and secondary schools."