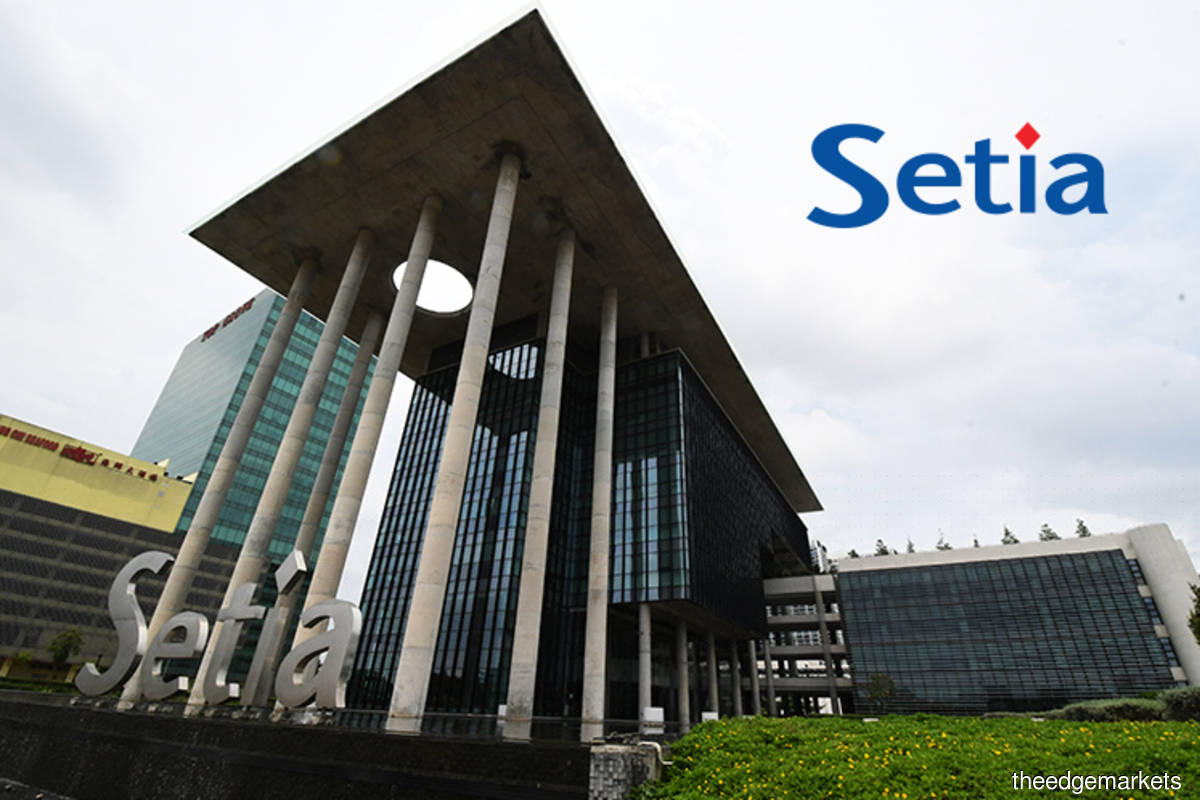 KUALA LUMPUR (Feb 25): Property Developer S P Setia Bhd was back in the black for its fourth quarter ended Dec 31, 2020 (4QFY20) with a net profit of RM55.49 million, from a net loss of RM263.43 million in the immediate preceding quarter.
In a bourse filing, the group announced that the return to profitability in its latest financial quarter was on account of the absence of an impairment loss of RM336.3 million from its 40%-owned British joint venture (JV) Battersea Project Holdings Co Ltd.
It noted that excluding the share of impairment loss, it would have posted a profit before tax of RM117.2 million in 3QFY20.
The company's latest quarterly revenue recovered by 3.08% quarter-on-quarter to RM1.11 billion, from RM1.08 billion in 3QFY20.
On a year-on-year (y-o-y) basis, the group saw its net profit for 4QFY20 drop by 24.03% y-o-y to RM55.49 million, from RM73.04 million in 4QFY19. However, despite the decline in its bottom line earnings, S P Setia's latest quarterly revenue grew by 39.88%.
Explanatory notes attached to the company's latest numbers stated that the y-o-y increase in quarterly revenue was due to higher earnings from its property development and construction segments.
It noted that the higher top-line earnings were partly due to higher sales achieved at its Daintree Residence in Singapore and the handover of its Australian Marque Residences in 4QFY20, with revenue and profit from the developments recognised in 4QFY20 on a completion basis.
At the same time, it also cleared RM233 million worth of completed inventories in its most recent financial quarter, versus the RM190 million in 4QFY19.
Conversely, its bottom line was hampered by losses achieved in its share of results from JVs and a higher tax expense.
For the full financial year, however, the property developer was in the red with a net loss of RM321.03 million, from a net profit of RM353.75 million in the previous financial year. Its full-year revenue also declined to RM3.23 billion, from RM3.93 billion in FY19.
In a separate statement, the group noted that if one were to exclude provisions from its Battersea project in the UK, it would have had a profit before tax of RM319.2 million for the entirety of FY20.
S P Setia president and chief executive officer Datuk Khor Chap Jen said the group recorded a significant surge of RM1.56 billion in sales during 4QFY20 against the resurgence of Covid-19 and the subsequent implementation of the Movement Control Order (MCO). It saw RM1.45 billion in bookings in the pipeline.
"We continue to see genuine buyers who are still looking to own properties and to invest at this time to take advantage of the many promotions and offerings made available," he added.
Local projects contributed to RM3.11 billion or 81% of FY20's sales while the remaining 19% or RM716 million were contributed by international projects. One the local front, sales were mainly derived from the central region with RM2,28 billion, aided by RM312 million contribution from the northern region while the southern region contributed RM415 million.
"We managed to clear RM695 million of completed inventories in FY20 and will continue to do so in FY21. We will also continue fast-tracking the group's digital transformation journey and enhancing digital touchpoints to reach and engage with potential customers while implementing new measures to reorient our product offerings, optimising our land banks utilisation and Team Setia's capabilities as part of our strategies to build resilience against future disruptions.
"Riding on the upsurge in sales momentum during 4QFY20, S P Setia will maintain its sales target of RM3.8 billion for FY21. There are positive sentiments and optimism arising from the mass vaccination programme, which will be rolled out in stages globally and across Malaysia," said Khor.
At noon market close, shares in S P Setia went unchanged at 91 sen, valuing it at RM3.69 billion. It saw 221,700 shares done at the time of writing.