This article first appeared in The Edge Financial Daily, on January 25, 2018.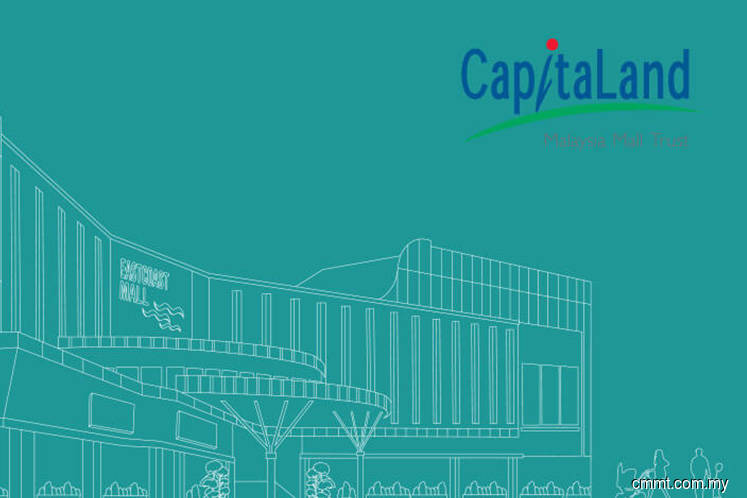 KUALA LUMPUR: CapitaLand Malaysia Mall Trust (CMMT), which has announced a 4.7% drop in net property income (NPI) for the fourth quarter ended Dec 31, 2017 (4QFY17), warns that the operating environment remains challenging moving forward.
"As more shopping malls come on stream, particularly in the Klang Valley, in 2018 and growing competition from e-commerce, the operating environment remains challenging," said the trust in its financial results announcement.
CMMT expects the muted business and consumer sentiments to remain amid concerns over the rising cost of living.
"We deal with the development and changes since day one, so we are not a stranger to changes.
"Competition is intense in [the] Klang Valley but for other regions where we have presence, we don't see intense competition within the next two years," CapitaLand Malaysia Mall REIT Management Sdn Bhd's (CMRM) chief executive officer Low Peck Chen said at a media briefing to announce CMMT's results for the financial year ended Dec 31, 2017 (FY17).
CMMT is managed by CMRM — a joint venture between CapitaLand Ltd, one of Asia's largest real estate companies headquartered and listed in Singapore, and Malaysian Industrial Development Finance Bhd.
To stay competitive, CMMT is spending about RM80 million to upgrade four of its malls this year, according to Low.
The asset enhancement initiative (AEI) will see the refurbishment of four of CMMT's malls, namely The Mines in Seri Kembangan, East Coast Mall in Kuantan, Gurney Plaza in Penang and 62%-owned Sungei Wang Plaza in Kuala Lumpur, she said.
Low expects the completion of the upgrading works for three malls — The Mines, East Coast Mall and Gurney Plaza — would be by the second half of this year (2H18), while Sungei Wang Plaza would be in 1H19 due to the major development.
"We want to keep reviving, rejuvenating and remixing the retail brands as well as the tenant mix to attract shoppers.
"This year, our focus will be on ramping up our mall occupancy and to complete as well as deliver our AEI at our malls, which could also bring more businesses to our retailers as well," she said, adding that the AEI is subject to the authorities' approval.
Additionally, plans are also afoot to rebrand Tropicana City Mall to enhance its positioning as the preferred dining and gourmet shopping destination.
CMMT also targets shoppers' traffic flow to increase to 60 million from 59 million currently on the back of the AEI activities.
Low said CMMT aims to maintain no less than a 95% occupancy rate with a marginal positive rental reversion rate for the entire portfolio taking into consideration the market and competition in the Klang Valley.
CMMT announced a lower distribution per unit of two sen compared with 2.1 sen a year ago.
CMMT's NPI fell to RM57.57 million for 4QFY17, from RM60.43 million a year earlier, as gross revenue fell 1.6% to RM92 million.
For the full FY17, its NPI fell 2.2% to RM237.15 million from RM242.49 million in the previous year, while gross revenue dropped 1% to RM368.93 million from RM372.62 million.