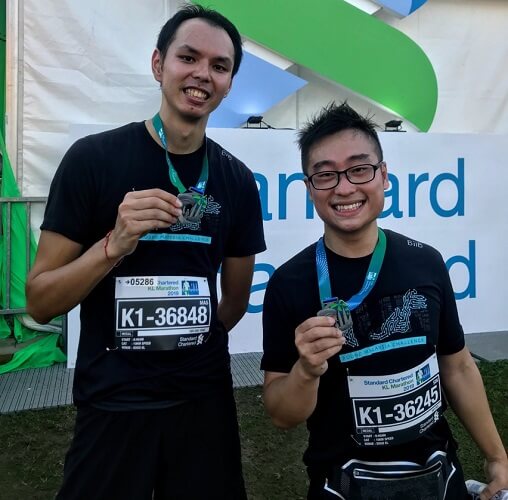 Tan (left) and BiiB chief technology officer, Sky Pay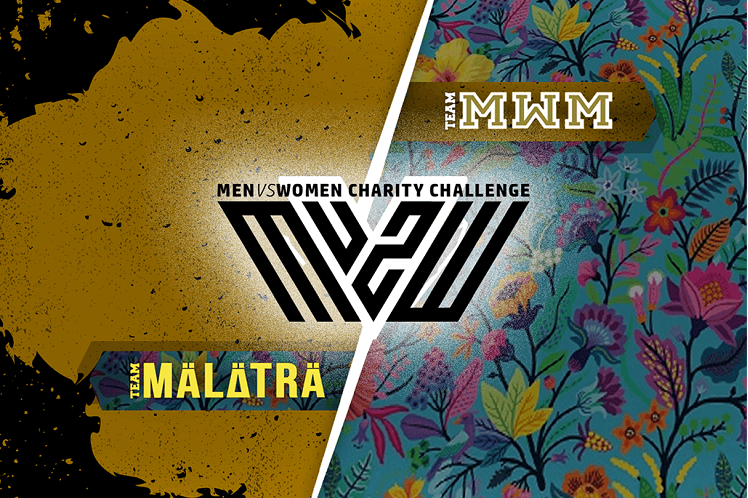 In a time of crisis, businesses either tear their hair out trying to figure out how to survive or band together to do what they can to help out in the crisis. 
Community running platform BiiB is one of the latter. In normal times, this platform, which is owned by Neupulse Sdn Bhd, organises digital running events — where participants can run wherever they are within a specified time frame (say between 9am and 5pm). The platform tracks their participation through partner apps — Strava or MapMyRun.
During the Movement Control Order (MCO), its founder and CEO Tan She Yong and his team of two others decided to stage a digital event to raise money to buy personal protective equipment (PPEs) for the frontliners at hospitals in Kuala Lumpur.
"We host digital running events, which means that participants can run at their leisure within a certain time frame. Last year, we actually hosted the largest digital running event in Malaysia. So you could run in Kuala Lumpur, Johor, Sabah, Sarawak, basically wherever you were, at different times, to complete something together. It's an event without a fixed physical location," he says.
When the MCO was first announced, many runners laid low and rested at home, Tan says. But once it was extended, they grew restless and started running on the spot or around their houses or apartments, doing anything to keep active.
BiiB got together with Malatra, an offline event company which organises trail running, and Malaysian Women Marathon, to come up with the Men versus Women Charity Challenge. "You only need to pay RM20 to participate, RM10 of which will go to the PPE fund. You can sign up for either the men or women's team and run on the spot or around your house to accumulate distance.  The first team to reach 20,000 kilometres, wins."
"The goal of this event is to crowdfund the PPEs for frontliners at our hospitals in Kuala Lumpur. At the same time we are promoting home workouts during the MCO period and improving social cohesion and the relationship between family members," he says.
Improve social cohesion? "Husbands and wives would be on different teams. They can motivate each other to see who actually runs more."
He says BiiB, which has been around since 2017, has run quite a few charity events. "So when the pandemic happened, we thought of supporting our frontliners by uniting the running community. There are so many runners out there and we believe that by contributing just a little bit, we can do a lot for our frontliners, rather than just sitting at home."
Who is BiiB's primary target audience? The serious runners, says Tan. "These are the high value frequent runners who run almost every day or at least three to four times a week. They spend a lot on running, whether on travel to participate in races and marathons or to purchase running shoes, GPS watches, and all the running equipment needed for different types of races."
So far, he says, 80 people have signed up and more are expected to do so over the next three weeks. At the time of writing, the men's team had already run 110.9km while women's team had clocked up 99km but were, according to Tan, catching up fast.
"It looks like the women will be overtaking the men soon," he chuckles.
Those who want to participate in the event can sign up at getBiiB.com/events/64.