Click / Tap image to enlarge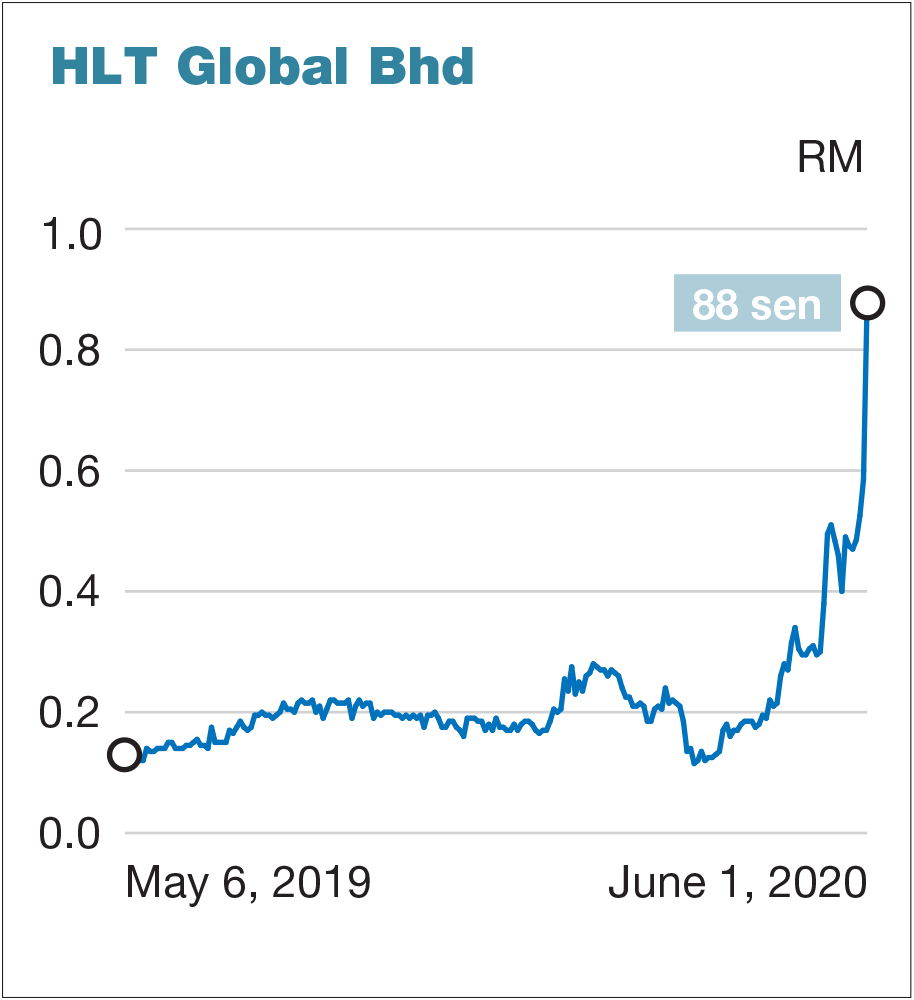 Click / Tap image to enlarge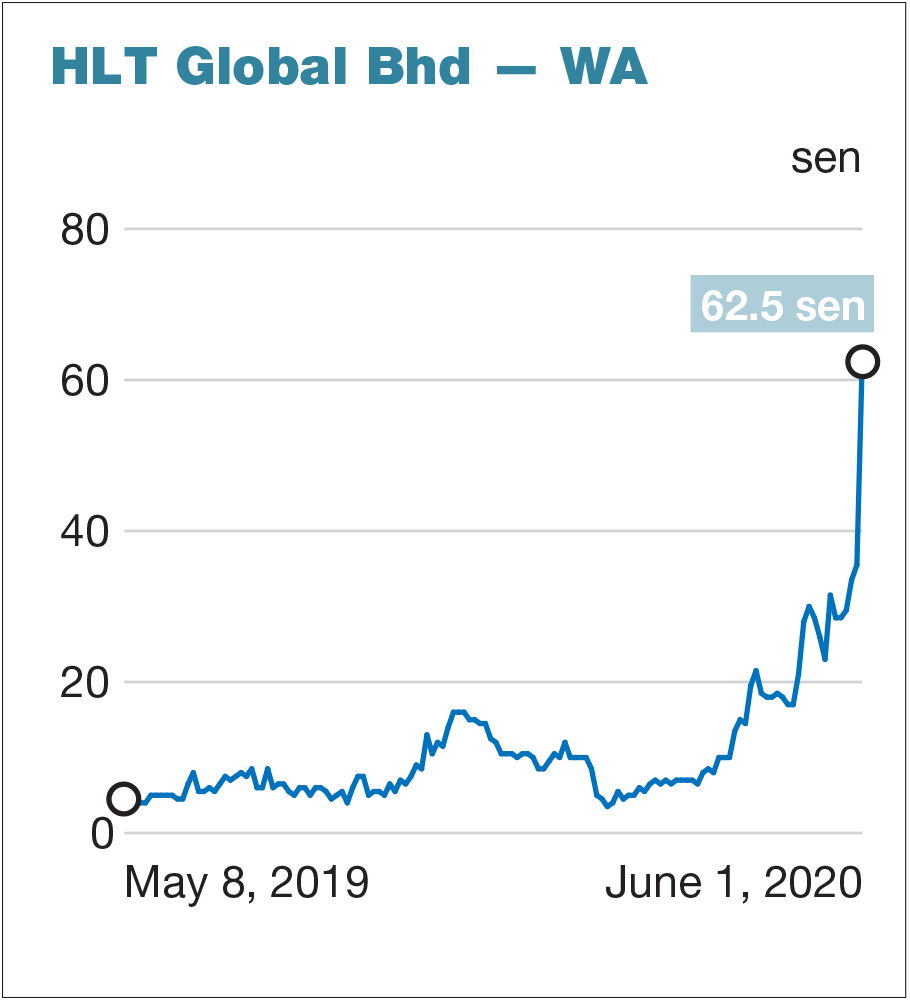 KUALA LUMPUR (June 1): HLT Global Bhd's share price hit limit up today as the craze for glove maker shares spilled over to the company which specialises in setting up production lines at rubber glove manufacturing plants. 
The company also holds a 55% stake in HL Rubber Industries Sdn Bhd which manufactures rubber gloves.
HLT Global soared 50% or 29.5 sen to a record high of 88 sen. A total of 156 million changed hands in the morning trading session. The trading volume was 17 times more than its 200-day average trading volume of 9.09 million shares.
HLT Global's share price has jumped more than seven times from the low of 11.5 sen in mid-March.
The company's warrants, HLT-WA, made a bigger leap. The derivatives rocketed 76% or 27 sen to 62.5 sen and were the most traded securities on Bursa Malaysia with 337 million units changing hands.
HLT Global has also jumped onto the pandemic bandwagon. In April, HLT announced that it was venturing into distributing Covid-19 test kits.
It said its wholly-owned unit HL Advance Technologies (M) Sdn Bhd had entered into a distributor agreement with Accobiotech Sdn Bhd for the distribution of Covid-19 rapid test kits around the world for an initial period of one year from April 20, 2020 to April 20, 2021.
It is worth noting that HLT is among the list of companies which have been granted an extended deadline to submit its financial results for the quarter ended March 31, 2020 (1QFY20). The reason for the delay in submission was not known. 
HLT Global said it will utilise the extension of time granted by Bursa and the results are expected to be released by June 30.
For the financial year ended Dec 31, 2019 (FY19), the company managed to turn profitable, posting a net profit of RM4.68 million, compared to a net loss of RM26.1 million for FY18, on higher revenue. Its top line grew 12% to RM144.43 million from RM128.78 million.
However, HLT Global incurred a net loss for 4QFY19 of RM2.19 million, though it was narrower against RM19.84 million for the corresponding quarter a year ago. The company's quarterly revenue shrank 27% to RM29.72 million from RM41.21 million due to a decline in revenue from its rubber glove segment.