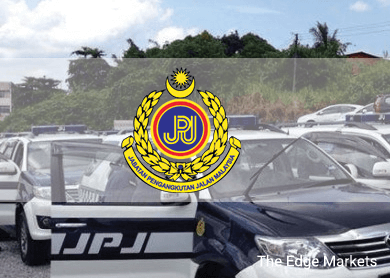 KUALA LUMPUR: After being criticised for making a woman wear a sarong at one of its offices, the Road Transport Department (RTD) issued an open apology to the woman yesterday.
The department expressed regret over the incident and said it is not part of its policy to provide clothing for customers, should their attire be deemed inappropriate.
"With reference to a recent Facebook posting by (the woman) pertaining to her visit to a RTD office, RTD would like to apologise to Ms Tan for the inconvenience caused. RTD would like to firmly state that there is no regulation indicating that visitors must be provided with a sarong. Clearly, this was an inconvenience to the visitor," the department said in its apology, which was posted on its Twitter page yesterday afternoon.
RTD also said the department is also proactive in serving the public and providing pleasant and efficient service. The department however maintained that it had a dress code for all visitors as is practised in ministries and other government departments.
On its Twitter page @JPJ_Malaysia, the department posted details on the advised dress code for visitors.
According to the information, visitors are advised to dress appropriately in collared shirts, skirts long enough to cover the knees, long pants and wearing shoes when conducting business at government premises.
It stated that revealing and improper clothes like skirts with the hems above the knees, shorts, sleeveless shirts, tight skirts and slippers were not allowed. Those deemed inappropriately dressed would not be entertained.
Yesterday, Transport Minister Datuk Seri Liow Tiong Lai also reportedly said RTD does not have a "sarong" policy, and the incident would be investigated immediately and action would be taken.
The Star Online reported that Liow expressed regret that the incident had taken place.
"There is no such thing as a 'sarong' policy. We should not impose unnecessary dress code guidelines on the public," said Liow in a post on his official Facebook page yesterday.
He also said there is an immediate need to review the existing guidelines.
The department drew flak on social media on Monday after the woman, Suzanna GL Tan said on her Facebook page that she had gone to an RTD office to transfer ownership of a car she had just sold and was asked to wear a sarong. If she did not, she would not be entertained. — The Malaysian Insider
This article first appeared in The Edge Financial Daily, on June 10, 2015.