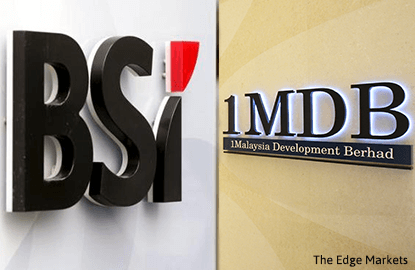 SINGAPORE (May 27): It's been a dramatic week in the unfolding story of the 1Malaysia Development Bhd (1MDB) fund scandal. To sum it up:
• Already, Swiss private bank BSI has been ordered to close
• BSI's top executives could face prosecution shortly
• Former BSI banker Yeo Jiawei, who is emerging as a key player in the whole affair, is fighting to be released after more than 40 days in remand
On May 26, after repeated applications by his layers to be released, Yeo was granted bail of $600,000 by district court judge Christopher Goh. This was higher than the $200,000 – $400,000 that Yeo's lawyers had suggested earlier. However, the public prosecutor immediately said a criminal revision application would be filed with the High Court. A hearing was subsequently scheduled for the afternoon of May 27.
Yeo now appears to be more closely involved in the transactions involving accounts held by units of 1MDB with BSI than Yak Yew Chee, the senior private banker who is said to have serviced the accounts and earned massive bonuses.
In fact, according to the submissions by prosecutors in court, Yeo harassed his older colleague with a series of messages. Sent via an encrypted messaging system known as Telegram, his messages read: "Why did you do such a stupid thing?"; "What you have you gained. You have gained nothing but lose so much"; "Anyway they are very unhappy with you."
"They", according to second solicitor-general Kwek Mean Luck, is probably a reference to clients of BSI...*
* You are reading an abridged and truncated edition of "A big news week in the 1MDB saga", p2, by Chan Chao Peh for The Edge Singapore (week of 30 May), based on his observations at Yeo Jiawei's court hearing on 26 May.
The author is due to attend Yeo's hearing in a criminal revision at the High Courts today at 3.30pm.