This article first appeared in The Edge Malaysia Weekly, on July 20, 2020 - July 26, 2020.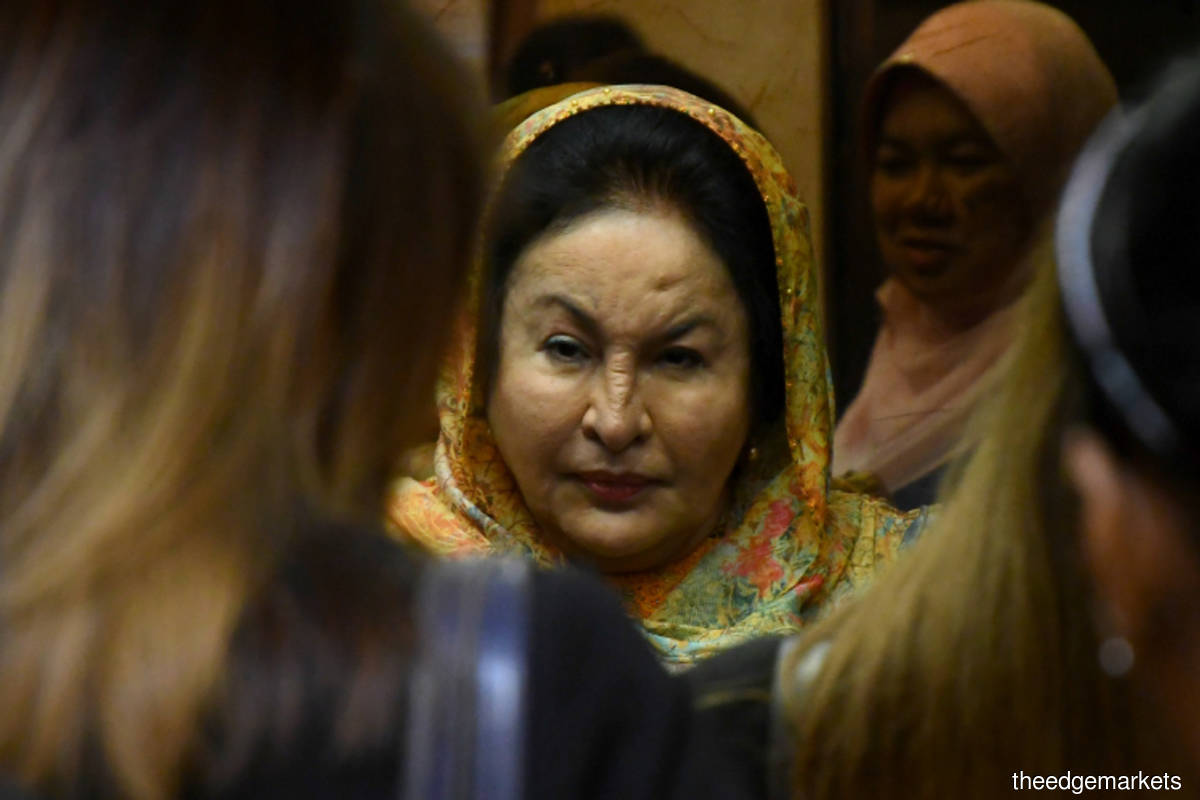 The charges:
Soliciting a bribe of RM187.5 million from Jepak Holdings Sdn Bhd managing director Saidi Abang Samsudin in exchange for her help in obtaining a RM1.25 billion solar hybrid project in Sarawak in 2016
Receiving RM5 million on Dec 20, 2016 in exchange for her help in getting the project awarded to Jepak
Receiving RM1.5 million on Sept 7, 2017 after the company obtained the project
She faces a maximum jail sentence of 20 years and a fine of up to five times the bribe received if convicted under Section 24 (1) of the MACC Act 2009
 
INTERMEDIARIES involved in securing a RM1.25 billion solar hybrid energy supply contract for Jepak Holdings Sdn Bhd in 2016 were to be well rewarded for their assistance, witness testimony last week at the corruption trial of Datin Seri Rosmah Mansor revealed, in what appears to be a fairly typical modus operandi of graft in government contracts.
As the linchpin of the deal after Jepak made little headway with the education ministry, Rosmah, the wife of former prime minister Datuk Seri Najib Razak, wanted the lion's share of the reward — or a minimum 15% of the contract value — amounting to RM187.5 million.
To conceal the payment, it was couched as a "political contribution" to Najib, revealed Rayyan Radzwill Abdullah, a Jepak consultant, and the prosecution's 16th witness.
Owing to the concerted efforts of several key individuals, a letter of award was issued to the Sarawak-based company in November 2016. But the project to supply energy to 369 rural schools in the state has yet to kick off fully even though the government paid Jepak an advance payment of RM63 million in July 2017.
Instead, part of the sum, or RM1.5 million, was distributed by Jepak managing director Saidi Abang Samsudin to Rosmah, who had months earlier been given RM5 million. Even her aide Datuk Rizal Mansor was paid RM500,000 with the assurance of RM25 million more in the coming years, Rayyan told the court.
Rayyan himself received RM1 million as a consultancy fee, but has yet to receive the remaining RM9 million he claims he was promised should Jepak land the contract.
In the third week of trial, the court heard from Rayyan that his business partner Saidi was prepared to make a payment to Rosmah in exchange for her help in getting Najib, the then prime minister, to approve the project and to instruct the education ministry to award it to Jepak.
From their point of view, Rayyan said, the payment was understood to be a "commission".
But Rizal had a different idea — the payment was to be considered as a "political contribution" to Najib to help him win the next general election, and would be received by Rosmah.
"Before meeting Rosmah, Rizal reminded Saidi and me to make the political contribution offer starting at 10%, and to leave room for it to be negotiated up to a maximum of 15%," Rayyan said of the duo's first meeting with Rosmah.
Under cross-examination by defence lawyer Datuk Akberdin Abdul Kader, Rayyan agreed that the suggestion regarding the 10% had not come from Rosmah, but was in fact Rizal's idea.
Rayyan said during the meeting, Saidi made an initial offer of 10%, to which Rosmah replied, "The current political situation requires a lot of money ... we will see later."
Rayyan agreed that Rosmah's response did not amount to an approval of the offer.
Yet shortly after the meeting, Rizal informed Saidi and Rayyan that Rosmah had raised the amount to 15% and that it was a final offer that could not be changed.
In September 2017, two months after Jepak received the RM63 million from the education ministry, Rayyan witnessed RM1.5 million in cash, in two black bags, delivered to Rosmah's Langgak Duta residence.
Saidi informed him that the contents of the bags amounted to RM1.5 million, and said in December 2016, he had given Rosmah RM5 million via Rizal, which confirms similar testimony by previous witnesses.
Access to Rosmah came at a price as Rizal also expected to be compensated.
Rayyan said Saidi had made a payment of RM500,000 to Rizal in December 2016. But Rizal demanded to be paid RM5 million every year for five years, the estimated duration of the project.
Rayyan said he received RM1 million from Saidi in August 2017 as a consultancy fee for his assistance in securing the project. Separately, he is suing Saidi for non-payment of a service fee amounting to RM10 million purportedly promised him should Jepak bag the contract, based on a verbal agreement between the two.
Earlier on, the court heard from former education secretary-general Datuk Seri Alias Ahmad, who admitted that no action was taken against Jepak, even after ministry officers discovered signs of cheating and alterations to the contract signed with the company.
Defence counsel Akberdin accused Alias of attempting to make Rosmah a scapegoat in the case.
Alias denied this and said three measures were recommended, namely to hold an internal inquiry, to amend the contract which had been altered and to lodge a police report. He added that no action was taken as the Malaysian Anti-Corruption Commission had stepped in to investigate the matter in 2018.
The trial continues on Aug 3 before Justice Mohamed Zaini Mazlan.