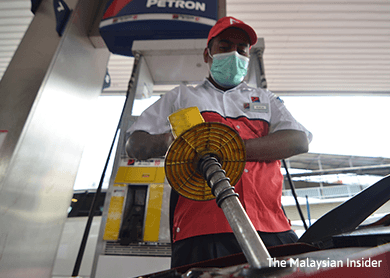 KUALA LUMPUR (Feb 29):Petron Petrol Dealers Association president Datuk Alang Zari Ishak told Star Online that RON95 and RON 97 prices will be slightly lower in March, starting midnight.
RON95 is 15 sen cheaper at RM1.60 per litre while RON97 will be down 10 sen at RM1.95 per litre.
Diesel is still priced at RM1.35 per litre.
The float system was implemented by the Domestic Trade, Co-operatives and Consumerism Ministry since Dec 1, 2014.