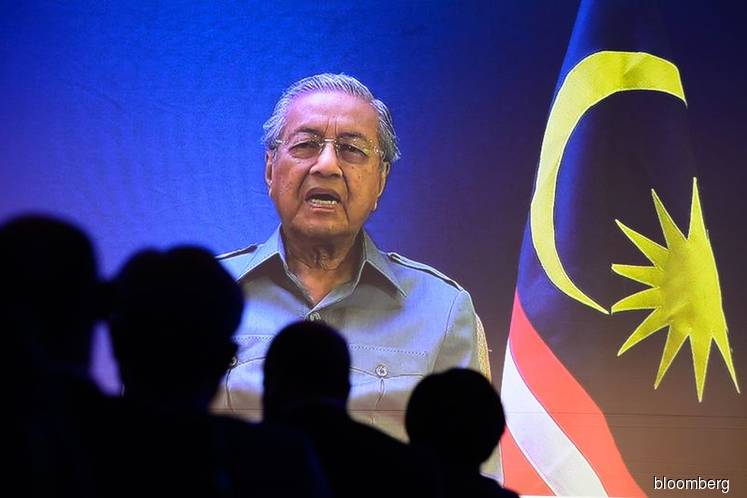 PUTRAJAYA (May 30): The government will retain the current price of RON95 and diesel at the pumps, but the price of the premium RON97 petrol will be subject to a float system, Prime Minister Tun Dr Mahathir Mohamad said today.
"The price for diesel and RON95 will be maintained, but the price for RON97 will be floated according to the market," Dr Mahathir told reporters after chairing the second weekly Cabinet meeting here today. 
At present, RON95 and diesel are sold at RM2.20 per litre and RM2.18 per litre respectively, while that of RON97 is priced at RM2.47 per litre. The retail fuel prices have remained unchanged ahead of the 14th general election on May 9, despite crude oil prices rising to US$75.39 per barrel at the time of writing.
In its election manifesto, the Pakatan Harapan political coalition has promised to provide targeted fuel subsidy for the rakyat.
Currently, the retail petrol prices is calculated based on the managed float approach, which uses the automatic pricing mechanism that takes into consideration of Means of Platt, operational cost, retailer's margin, and oil companies' margins. 
Under the system, the government would calculate the average price for a particular week and set it as the price for the following week.