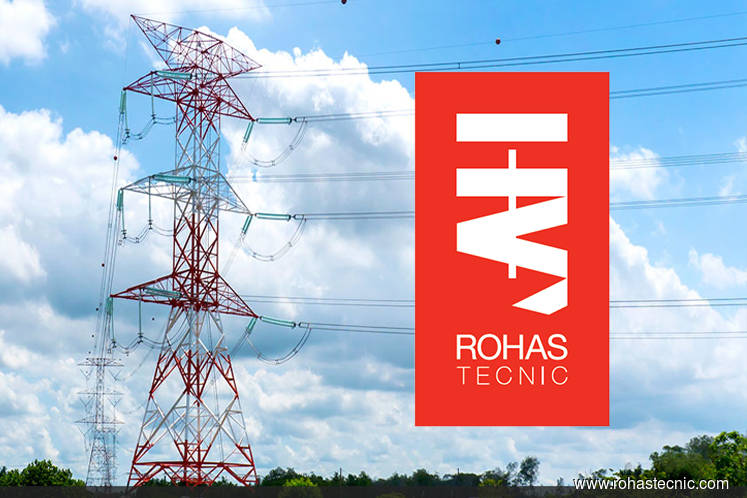 KUALA LUMPUR (Jan 25): Rohas Technic Bhd's indirect wholly-owned subsidiary RBC Water Sdn Bhd has signed a share purchase agreement (SPA) with shareholders of Phu My Vinh Construction And Investment Corp (PMV) to buy a 40% stake in the latter for Vietnamese dong 232 million (RM41.30 million).
This follows the non-binding term sheet both parties had entered into in August last year.
In an exchange filing today, Rohas Tecnic said the acquisition, which will be funded via internally-generated funds, is conditional upon obtaining approvals from relevant regulatory authorities.
It added that the board believes the acquisition will strengthen recurring income of its indirect wholly-owned subsidiary RBC Water Sdn Bhd, and contribute positively to the group moving forward, whilst enhancing shareholders' value in the long run.
On Aug 1, 2018, Rohas Tecnic announced its plans to acquire a 40% stake in PMV for about RM40.6 million, after entering into a non-binding term sheet with PMV's shareholders.
PMV is the owner and operator of two water treatment plants with total combined water supply capacity of 55,000 cubic metre per day in Long An province, Vietnam, and is also involved in the business of water treatment and the supply of treated water.
According to Rohas Tecnic, PMV has received necessary authority approvals on the water tariff to be applied to all of its water treatment plants.  
This year, it is scheduled to commence the building of phase two of Hoa Khanh Tay water treatment plant that will have capacity of 40,000 cubic metres per day, whereby RBC will participate as the engineering, procurement, construction and commissioning (EPCC) contractor.
"The acquisition amount was arrived at on a willing-buyer willing-seller basis, after taking into account the PMV's paid-up capital. The acquisition is part of Rohas Tecnic's strategy to extend its presence in the water sector across Southeast Asia.
"This strategy also allows Rohas Tecnic to diversify its revenue streams, while maintaining engineering experience and capabilities. RBC has proven track records in water supply and waste water treatment and it has been exploring opportunities to capitalise on its previous experience," it added.
At market close today, shares of Rohas Tecnic closed one sen or 0.75% higher at 68 sen, giving the group a market capitalisation of RM319.04 million.