This article first appeared in The Edge Financial Daily, on January 23, 2019.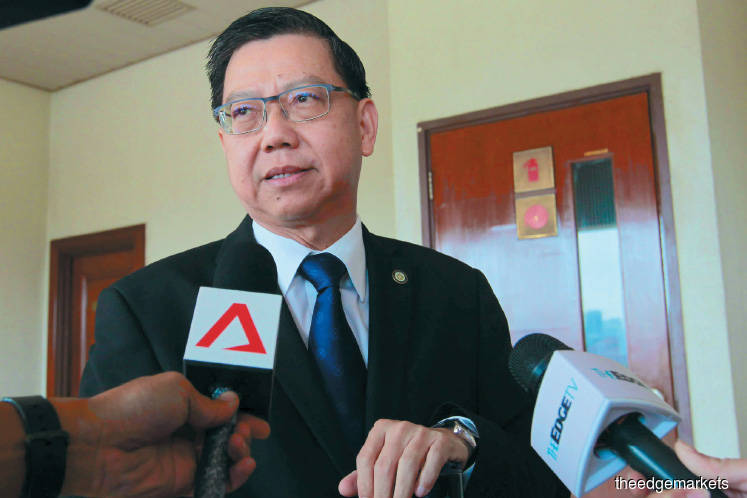 KUALA LUMPUR: Former Goldman Sachs banker Roger Ng Chong Hwa, who is facing charges linked to 1Malaysia Development Bhd (1MDB) in the US and Malaysia, has filed an appeal with the High Court here against an earlier decision by the Sessions Court to reject his bail application.
Deputy public prosecutor Mahadhir Mohd Khairuddin told reporters here yesterday that Ng filed the appeal on Jan 8 this year.
"The High Court has yet to arrive at a mention date for the decision on the appeal," Mahadhir said after a case mention in the Sessions Court here of the Malaysian government's application to extradite Ng to the US to face trial there.
Ng's lawyer Datuk Tan Hock Chuan made an oral application to the Sessions Court on Jan 5 for Ng to leave prison, pending the court's outcome on whether or not Malaysia can hand him over to the US Department of Justice.
This was after the Malaysian government filed an application in December to obtain an order to extradite Ng to the US.
The bail application, however, was rejected on the grounds that Ng posed a serious flight risk.
The government's extradition application is due for another mention on Feb 15, during which Ng needs to submit a reply to the affidavit filed by the Attorney-General's Chambers.
Tan told reporters yesterday that Ng is seeking help from his US lawyer with his affidavit reply. Hence, Ng is concurrently seeking permission from the Malaysian Prison Department to get adequate access to his US attorney pending the court's decision on his extradition case.
Presently, Ng is given one hour each week to meet with his US attorney. The last meeting was on Jan 4, said Tan.
"He (the lawyer) has gone home [to the US]," said Tan, adding that Ng will be "severely handicapped" without the requested access to the US lawyer.
The US lawyer's return to Malaysia can be scheduled pending the decision by the relevant authorities on Ng's request, Tan added.
When Ng's request was made in court yesterday, Mahadhir replied that the Prison Department had no qualms about granting Ng access to his US lawyer, provided that "certain conditions are met".
But neither Mahadhir nor Tan has any idea what the specific conditions are for access to the US lawyer on top of the common conditions that have to be met for access to Malaysian lawyers.
In December last year, Ng claimed trial to four charges here of abetting Goldman Sachs in selling guaranteed notes and bonds worth RM6.5 billion belonging to 1MDB's subsidiaries by omitting material information and publishing untrue statements.
A month before that, the US Department of Justice filed three criminal charges against Ng, as well as his former Goldman Sachs colleague Tim Leissner and fugitive businessman Low Taek Jho, who is also known as Jho Low, for allegedly laundering billions of dollars from 1MDB, and bribing various Malaysian and Abu Dhabi officials.