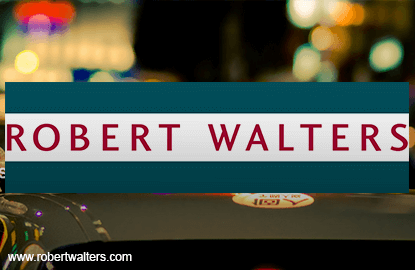 KUALA LUMPUR (Aug 5): Specialist recruitment consultancy firm Robert Walters Plc's second quarter of 2015 (2Q2015) Asia Job Index found that talent attraction remains key priority in Malaysia.
The Asia Job Index tracks job advertising volumes for professional positions across the leading job boards and national newspapers in China, Hong Kong, Japan, Malaysia and Singapore.
In a media release today, Robert Walters said Malaysian companies have tightened their acquisition and retention policies with more flexible employee benefits to stem talent brain drain.
"This led to a notable 43% yearly growth in job advertising for HR (Human Resources) professionals, particularly those specialising in talent management as well as compensation and benefits," the firm said.
The index also indicated that the drive from multinational companies to centralise purchasing functions in Malaysia fueled the demand for procurement professionals to achieve cost efficiency, increasing advertising for such roles by 24% annually.
As e-commerce continues to grow and develop, Robert Walters said that Malaysian businesses have strengthened their back office technology infrastructure to cope with the increasing demand.
The trend drove an increase of 12% year-on-year in advertising volumes for IT jobs.
Meanwhile, the firm's report revealed that recruitment in the traditionally active legal and compliance sector has dropped 12% annually as a result of market stabilisation and low attrition rate in the industry.
Robert Walters Malaysia managing director Sally Raj commented that employment in Malaysia has improved in 2Q2015, after market apprehensions about the goods and services tax (GST) implementation in April cooled off.
"Generally, positions which were put on hold in 1Q2015 also saw fruition in this quarter due to the lesser economic tensions. On the upside, the FMCG (fast moving consumer goods) and consumer industries remained fairly resilient to the GST implementation as Malaysians accustomed themselves to the price hikes rather quickly," she said.
"We also saw increased recruitment activity within the shared services space among accounting and finance professionals, as many of them had clocked in two years' work experience and felt it was time to explore other job opportunities," Raj added.
However, due to the fall in crude oil prices which had a direct impact on the country's export economy, and the weakened ringgit, Raj said the Malaysian market is facing more challenges.
"These affected investor confidence, and hence a majority of hires were replacement roles or a result of expansion within existing companies as opposed to demand from new entrants," she said