This article first appeared in The Edge Financial Daily, on April 4, 2018.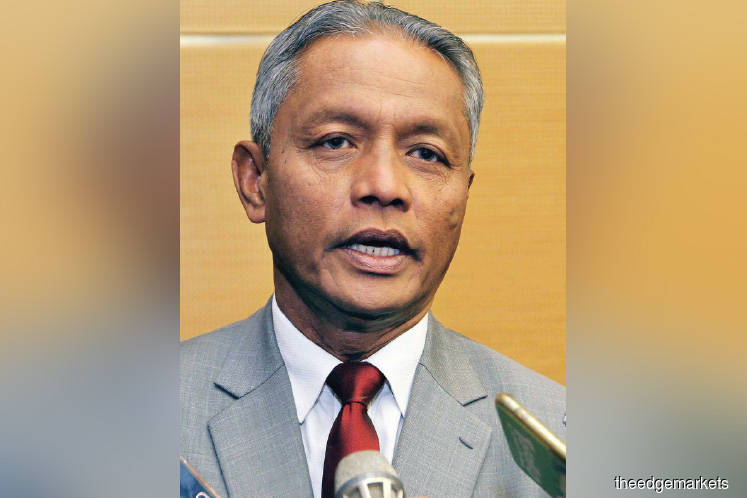 KUALA LUMPUR: The Malaysian government will gain RM300 million for every US dollar increase in crude oil price at current levels of US dollar-ringgit exchange rate, said Deputy Finance Minister Datuk Othman Aziz.
Speaking at the Parliament yesterday, Othman, also member of parliament for Jerlun, pointed to oil revenue for the federal government against a benchmark of oil prices per barrel in 2017.
"In 2017, we had a projection of average crude oil prices at US$50 per barrel with estimated revenue of RM24 billion. The full-year average was US$54.40 and we collected RM36 billion," said Othman.
This year, he said, the government projected the full-year average per barrel at US$52 (RM200), with oil revenue expected to hit RM37.8 billion.
Othman was replying to a parliamentary question by Datuk Seri Ahmad Hamzah (Barisan Nasional-Jasin) on the amount of government revenue that will increase as a result of the rise in US dollar per barrel of oil in 2017 and 2018.
"In the first quarter of 2018, crude oil price averaged US$66.70 per barrel," added Othman, before highlighting that it is too soon to make a meaningful projection on the improvement in government revenue this year.
Brent crude futures were last up 47 cents on the day at US$68.11 per barrel yesterday, while the ringgit closed at 3.8637 against the US dollar. The ringgit averaged 4.30 against the greenback in 2017.
Othman was also asked whether the federal government is considering putting a ceiling on retail fuel prices in view of strengthening crude oil prices, and whether oil revenue will be used to stabilise the nation's deficit spending.
Transportation costs, making up about 15% of the nation's consumer price index (CPI) basket, rose 13.2% on-year in 2017 — the biggest hike among all indices.
Pointing to the correlation between fuel prices and CPI, he concurs that the increase in oil price will not only affect daily consumers. "The highest usage of diesel falls within commercial industries, such as haulage."
The government, he said, still provides subsidy for the public transportation sector and fishermen, as well as for liquefied petroleum gas. "[However,] the government feels there is no sudden increase in retail prices under the current weekly pricing mechanism," he said.
On Nov 20 last year, the ministry of finance (MoF) said it will identify measures to reduce the impact of rising oil prices if the retail prices of RON95 petrol and diesel breach RM2.50 per litre for three consecutive months. The RON95 price was unchanged on-week at RM2.20 per litre, with diesel priced at RM2.18 per litre.
Additionally, Othman said the federal government may prioritise "programmes with high multiplier effects", including infrastructure development projects such as the mass rail transit system ahead of reducing the nation's deficit spending, projected at just over RM20 billion for 2018.
"We need to balance between development projects, the rakyat's well-being and the nation's fiscal policy," said Othman.