This article first appeared in The Edge Financial Daily, on May 3, 2019.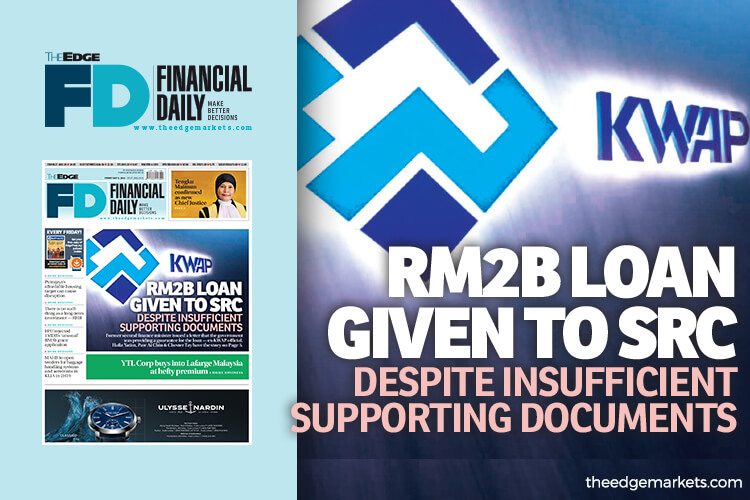 KUALA LUMPUR: Kumpulan Wang Persaraan Diperbadankan (KWAP) had agreed to give a RM2 billion loan to SRC International Sdn Bhd in 2011 although there were insufficient supporting documents, the High Court heard yesterday.
This followed a letter of guarantee issued by the then second finance minister, Datuk Seri Ahmad Husni Hanadzlah, declaring that the government was providing a guarantee for the loan, said a former KWAP official.
Amirul Imran Ahmad, former assistant vice-president at KWAP's Fixed Income Department, said the RM2 billion was part of a RM4 billion loan sought by SRC International, of which RM2 billion was given in 2011 and the remaining RM2 billion in 2012.
Amirul, 39, who is the prosecution's 29th witness, is now a vice-president in SME Bank.
He said KWAP received a two-page letter from SRC International dated June 3, 2011, from the then director of the Fixed Income Department, the late Ahmad Norhisham Hassan.
Amirul agreed with Deputy Public Prosecutor Datuk Ishak Mohd Yusoff that it was strange to receive the letter asking for the loan.
"The letter was addressed to Datuk Seri Najib Razak as the prime minister and finance minister to get the RM3.95 billion loan for SRC as capital and investment. The letter was signed by SRC director Nik Faisal Ariff Kamil.
"In the letter, Najib noted that he is agreeable to the idea to give the loan. What I understand by Najib agreeing to this is that he is agreeable to the idea (to give the loan). I recognised Najib's signature due to my service with KWAP at that time," he said.
The witness added that following the loan application, KWAP sent an email dated June 16, requiring 1Malaysia Development Bhd's (1MDB) audited accounts of the financial year in operation, latest available management accounts and company profile.
The next day, Amirul said one Noor Azlina Abu Bakar from 1MDB related that Nik Faisal would get back to him.
He added that on June 29, 2011 he sent an email to Ahmad Norhisham for it to be sent to 1MDB and SRC's Nik Faisal, titled "SRC International — Proposed Financing of RM3.95 billion" whereby further documents, that included SRC corporate profile, details of investment mandate and business plan/strategy, and annual audited accounts were sought.
"I was informed by Ahmad Norhisham that Nik Faisal would give the necessary documents on June 30, 2011, which was the next day. On June 30, I sent an email to Nik Faisal requesting the documents.
"But on July 1, Nik Faisal reported that they are unable to disclose further information for the projects including Bandar Malaysia, KL International Financial District (KLIFD) and other projects as they were in the master planning stages of development and that disclosure would be subject to PM (prime minister) and the chairman of the board of advisers of 1MDB," Amirul said.
Amirul said following the email he was instructed by Ahmad Norhisham to produce a working paper for KWAP's investment panel to only agree to a loan of RM1 billion to SRC (due to incomplete documents).
The panel, he added, met on July 5 and delayed giving a decision and in turn the KWAP chief executive officer, Datuk Azian Mohd Noh, directed that a working paper be prepared for the RM2 billion which is to be used as working capital and general investments.
On July 19, Amirul said he got to know the Special Investment Panel had approved the loan for RM2 billion and that it would be guaranteed by the government.
"On August 12, 2011, KWAP received a letter from SRC asking that the RM2 billion be deposited directly to SRC accounts and on Aug 22, we (KWAP) received a letter from the Finance Ministry giving a guarantee to SRC's RM2 billion loan for 10 years.
"With the letter, KWAP issued a letter of offer to SRC to give the RM2 billion loan and an agreement was signed on Aug 26 to give the facility. Ahmad Husni signed a letter of guarantee to the Islamic term financing dated Aug 26, 2011, which indemnifies the government over the RM2 billion loan by SRC," he said.
The hearing of Najib's SRC trial continues on Monday.