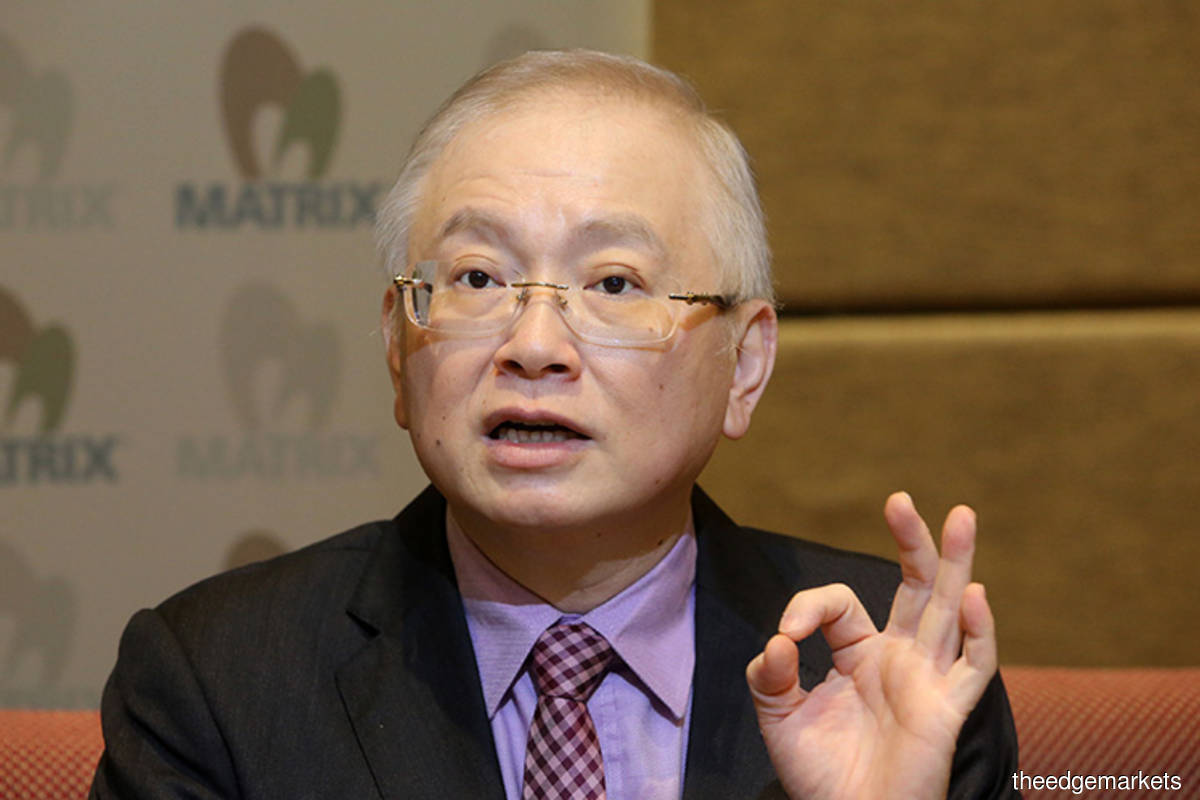 KUALA LUMPUR (Aug 3): The government, via Malaysia Rail Link Sdn Bhd (MRL), has paid out some RM20.37 billion to East Coast Rail Link (ECRL) lead contractor China Communications Construction Company Ltd (CCCC), said the Minister of Transport Datuk Seri Wee Ka Siong.
"Until July 3, 2018, MRL has paid RM10.01 billion to CCCC, comprising advance payment for Phase 1(Kota Bharu — ITT Gombak) and Phase 2 (Gombak-Port Klang), double track and Northern link (Kota Bharu — Pengkalan Kubor).
"Projet development payment of RM9.67 billion across eight transactions has also been made," said Wee in a parliamentary written reply today.
"Since the ECRL project was resumed on April 15, 2019, MRL has paid RM698 million via seven transactions to CCCC, making the entire payout up until July 13, 2020 to RM20.37 billion," Wee added.
Wee said all payments were for early works including soil investigation, survey works, design, consultant fee and independent checking engineer fee.
"Apart from that, payment for civil works have also been made, such as tunnelling works, site clearance and soil improvement," Wee said.
"All payments made will be taken into account in [calculating] the ceiling cost for the project, which will be determined by the government after the ECRL alignment is finalised, taking into account the validation in the final account," he added.
Wee was responding to a question from Wong Chen [PKR-Subang] on the payout of the ECRL to-date.
Work on the ECRL project was temporarily halted from July 3, 2018, until April 12, 2019, while the Pakatan Harapan government renegotiated the contract with the Chinese government.
On conclusion of the talks, the PH government said the parties had agreed to reduce the overall cost by RM21.5 billion to RM44 billion, from an earlier estimate of RM65.5 billion, when the project was mooted by the Barisan Nasional government.
For the cost reduction, changes were made to the specifications of the project including doing away with the more expensive double-tracking, reducing the length of the ECRL by 40km, and re-routing Phase 3 (Pahang — Port Klang) — to go south through Negeri Sembilan to avoid massive tunnelling works through the Klang Gates Quartz Ridge in Selangor.
Earlier, Wee said the new Perikatan Nasional government is still reviewing the proposal under PH to reroute Phase 3 of the ECRL.
Read also:
ECRL Pahang-Port Klang section review not yet finalised, says MoT