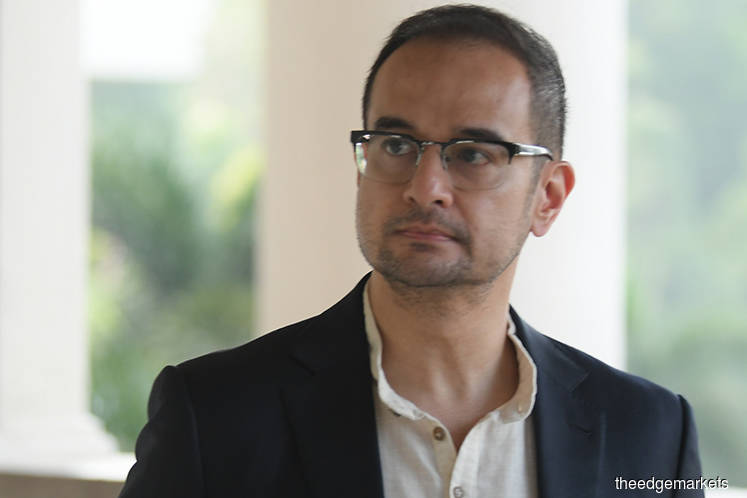 KUALA LUMPUR (Dec 6): Riza Shahriz Abdul Aziz had filed for representation in a bid to have charges amounting to US$248 million (RM1.25 billion) — allegedly misappropriated from 1Malaysia Development Bhd (1MDB) — against him to be dropped or reduced.  
Riza, who is the stepson of former prime minister Datuk Seri Najib Razak, had filed for representation to the Attorney-General's chambers on Nov 18.  
Deputy public prosecutor Mohamad Mustafa P. Kunyalam said Riza's legal team are seeking to have the five money laundering charges against their client dropped or reduced through this application.  
"They [Riza's camp] want us to review the charges or drop the five of them altogether," he said today, after attending case management in closed chamber proceedings with Sessions Court Judge Rozina Ayob.  
Mustafa said the reason Riza is filing representation is confidential and could not be revealed.  
Mustafa, however, informed that US authorities are sending another batch of documents pertaining to the movie producer's case, which they will review.  
"We will come back on 13 December, the judge wants to see the list of witnesses and the list of documents as well, so we need to serve all the other documents including the ones from the US, to the judge," he said. 
Mustafa also said the trial dates set from Jan 6 to Jan 9, and Jan 13 to Jan 16 by Rozina, will go on as planned.  
On July 5, Riza, owner of Red Granite Pictures pleaded not guilty to five charges under Section 4(1) of the Anti-Money Laundering, Anti-Terrorism Financing and Proceeds of Unlawful Activities Act 2001 (Amlatfa).  
Riza Aziz is accused of receiving the 1MDB-linked funds through the bank accounts of Hollywood production house Red Granite Productions Inc, which he co-founded and was itself charged in the US for misappropriating monies from the investment fund between April 12, 2011 and Nov 14, 2012. 
The funds were transferred from the Swiss accounts of Good Star Ltd — linked to fugitive businessman Low Taek Jho (Jho Low) — and Aabar Investments PJS Ltd to Red Granite's accounts in the US and Singapore. 
Each charge, filed under Section 4(1)(a) of the Amlatfa, carries a maximum five years' jail and/or a maximum of RM5 million fine.