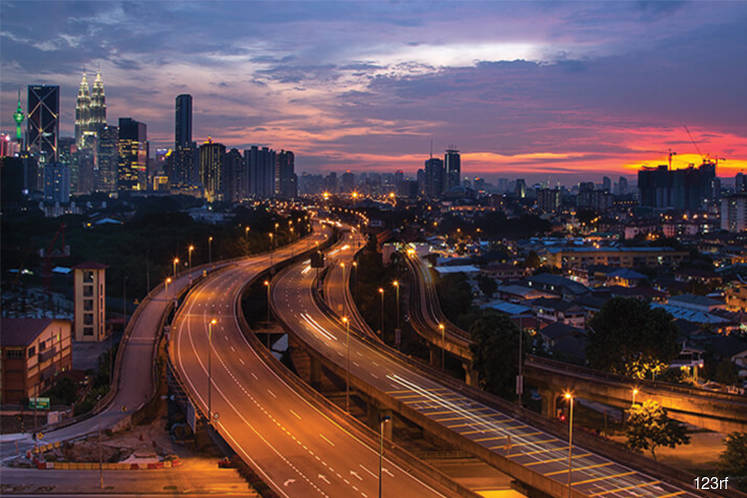 KUALA LUMPUR/SINGAPORE (July 3): Global bond funds correctly predicted Malaysia's latest rating-outlook downgrade. Now they're on guard for a possible snap election.
A months-long feud between former premier Mahathir Mohamad and his successor Muhyiddin Yassin is coming to a head, with a no-confidence vote expected in weeks. The timing couldn't be worse: fiscal risks are rising amid elevated government debt levels and volatile oil prices.
The political turmoil is raising the stakes for investors as they weigh the prospect of a third change in government in two years. The threat of a rating downgrade is also a factor, with the focus on how the government will consolidate its finances after unveiling $69 billion of stimulus measures.
The political uncertainty "is an important aspect to monitor given its consequences on investors' sentiment on the ringgit bond market and currency," said Kheng Siang Ng, Asia Pacific Head of Fixed Income at State Street Global Advisors in Singapore. "Volatility may increase in the run-up to a vote of no confidence or snap election."
All this is set to test the resilience of ringgit bonds after they largely shrugged off a downgrade in the nation's sovereign outlook last month. Benchmark 10-year yields climbed two basis points to 2.9% following a move by S&P Global Ratings to lower the outlook to negative from stable due to the virus' impact.
Parliament will be in session from July 13, setting the stage for the opposition to challenge Muhyiddin's leadership through a vote of no confidence. Political parties on both sides have said they're ready for a snap election amid lingering questions as to the size of the majority Muhyiddin commands in parliament.
"Malaysia bonds and currencies are part of an emerging- market universe that's been bashed up by the virus, and I see the assets improving from here," said Nader Naeimi, head of dynamic markets at AMP Capital Investors in Sydney. "Malaysia has had a lot of problems on the political stability side though, and that to me is more concerning."
The political uncertainties have resulted in a lack of clarity on fiscal policy, especially in terms of how the government intends to generate revenue, Andrew Wood, lead analyst at S&P Global Ratings, said in a webinar on July 1.
The risks may also be hurting the ringgit. The currency has weakened almost 1.5% against the dollar since late-February when the political troubles started, underperforming all its Asian peers except the Indian rupee and Indonesia's rupiah.
Fiscal Focus
The government's fiscal health is in focus as rating agencies seek details on how the authorities plan to tackle the rise in debt after rolling out RM295 billion (US$69 billion) of stimulus to mitigate the virus' impact.
"Weaker growth, lower oil prices and stimulus spending have weakened the outlook for Malaysia's public finances," Fitch Ratings' Asia-Pacific sovereigns team said. It expects the nation's debt to climb to at least 72% of gross domestic product in 2020 from 65.3% in 2019, exceeding that of peers.
Still, Moody's Sovereign Risk Group points out that the direct fiscal injection for the stimulus -- which the government estimates at about RM45 billion -- is relatively small. This "helps prevent a much greater deterioration in the government finances and has a smaller impact relative to other countries," said Christian Fang, an analyst at Moody's. "At this stage there is no structural damage to Malaysia's economy from the coronavirus. But of course, we need to see how Malaysia comes out of this."