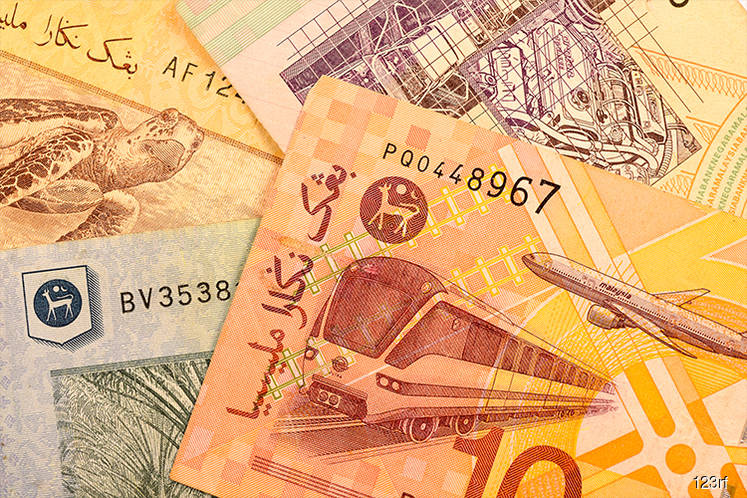 KUALA LUMPUR (July 11): AmBank Group Research said the ringgit (MYR) is currently undervalued based on purchasing power parity and real exchange rates.
In a global strategy note today, AmBank group chief economist and head of research Dr Anthony Dass said the currency fell by 4.6% between April – June to be the fourth worst performing currency after Baht, Yuan and Rupee at a time where the US dollar (USD) strengthened in part by short covering as a result of global noises and to some level driven by domestic challenges.
Dass said that going forward, he expects the currency to experience weakening pressure on the back of the ongoing global uncertainties.
"However, the weakening trend on MYR could be muted by the domestic economic growth, stable inflation, positive real returns and a neutral monetary policy expected to be maintained by Bank Negara Malaysia (BNM) which means the Overnight Policy Rate (OPR) will remain unchanged at 3.25% for the rest of 2018.
"Besides, a slight weakening of the USD will also provide some comfort on MYR," he said.
However, Dass said the challenge will arise should there be a contagion effect from a risk of potential Emerging Markets debt crisis.
He said though the economy is sitting on a current account surplus, its fiscal deficit and high public debt has raised the vulnerability of MYR should there be a crisis.
Dass said such vulnerability will arise if the US Fed becomes more aggressive on their tightening cycle of the interest rates.
"Under such circumstances we expect the MYR could weaken between 5% - 10%.
"Besides, a rate cut by BNM on the current OPR which is at 3.25% may add some pressure on MYR to weaken," he said.
Dass said although there is ample room for BNM to reduce OPR and maintain positive real returns since inflation is low, such move is against the global monetary policy tightening cycle.
He said it may cause some degree of reversal flow of funds due to interest rate differential, the outflow could be mitigated with stronger inflows into bonds and equities.
"Thus, we can expect about 1% - 2% upwards pressure on MYR," he said.