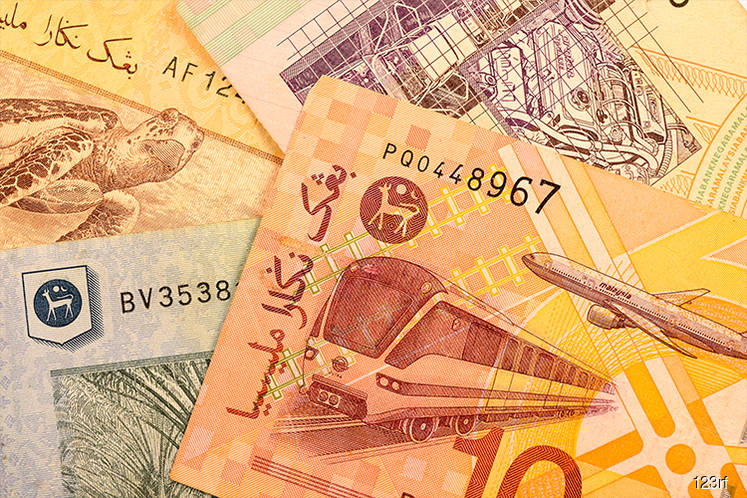 KUALA LUMPUR (April 23): The ringgit has been seen moving between RM4.0605 and RM4.1420 against the US dollar in recent months amid moderating global economic growth expectation as markets take cue from trade friction negotiations, Socio-Economic Research Centre (SERC) executive director Lee Heng Guie says.
"The ringgit is estimated at RM4 to RM4.15 per US dollar at end-2019, compared to RM4.1385 at the end of last year," Lee said here today at a press briefing on SERC's quarterly economy tracker.
Against the US dollar today, the ringgit strengthened to 4.1267 at 1:40pm. The exchange rate was between 4.1252 and 4.1365 so far.
Meanwhile, Lee said there is an even chance that Bank Negara Malaysia (BNM) will decide to cut interest rates at its May monetary policy committee meeting given external uncertainties that could undermine consumer and business sentiment besides economic growth.
At its latest monetary policy committee meeting in March, BNM decided to maintain the overnight policy rate at 3.25%.
Today, Lee announced that SERC revised its 2019 Malaysia economic growth forecast, as measured by gross domestic product (GDP), to between 4.5% and 4.7% from a year earlier. SERC's earlier 2019 Malaysia economic growth projection was at 4.7%.
Lee said the 2019 GDP growth revision took into account weakening exports, contracting public investment and slackened private investment.
In 2018, the nation's GDP grew 4.7% from a year earlier, according to BNM.