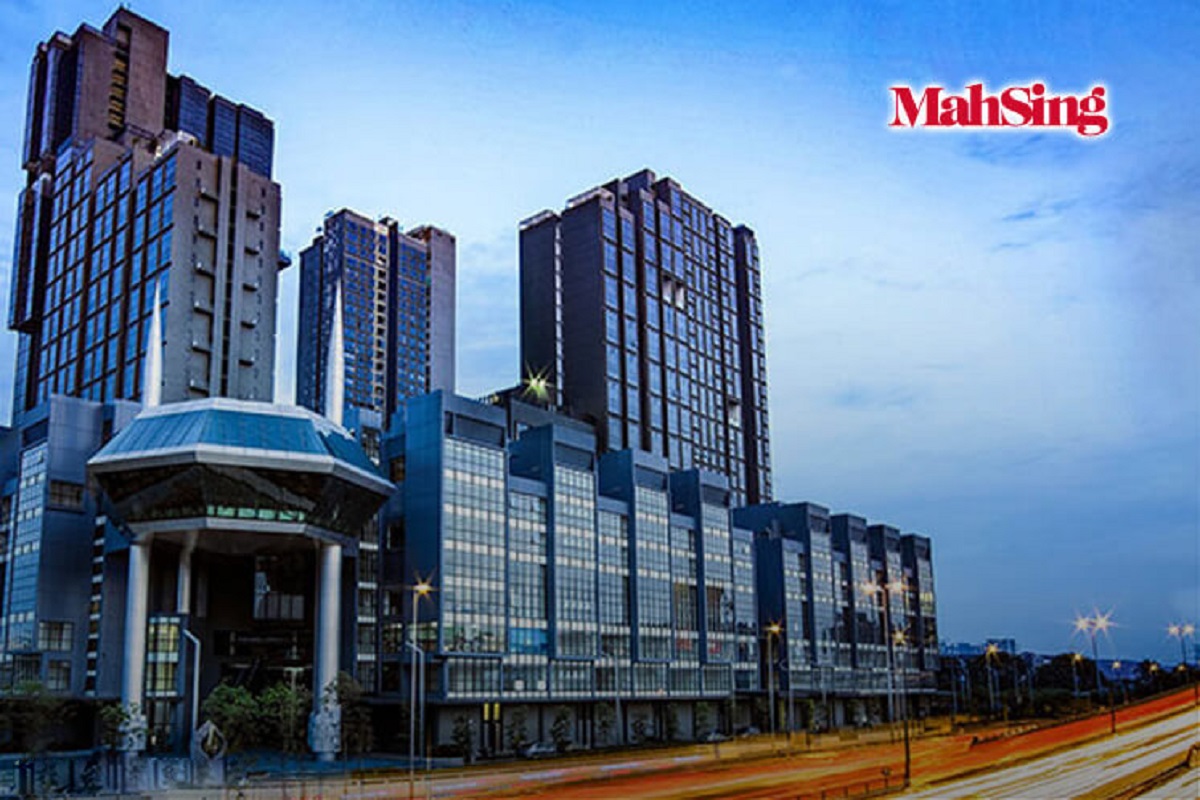 KUALA LUMPUR (Aug 5): RHB Investment Bank Bhd has maintained its "buy" rating on Mah Sing Group Bhd at 70 sen, with a higher target price of 91 sen (from 73 sen), a 30% upside with circa 4% yield.
In a note today, RHB analyst Loong Kok Wen said the market should start valuing Mah Sing's plastics business, which has been largely ignored, as the segment will likely grow bigger over the medium term.
She said the division may venture into healthcare products.
"While management has yet to indicate the potential increase in the segment's earnings, given the new growth driver, we now value it at 13 times in our sum-of-parts (SOP) calculation," she added.
Loong noted the research house remains upbeat on Mah Sing's plan to venture into healthcare products via its plastic manufacturing division after RHB recently hosted a virtual meeting with Mah Sing's executive director Datuk Steven Ng and investor relations representative Khaw Bee Nee.
She said in the meeting it was highlighted that about RM100 million to RM150 million will be allocated for the new investment, potentially via an acquisition of a small player and will be entirely funded by internal funds.
Management expects a payback period of one to 1.5 years ideally, she added.
"Although healthcare appears to be an entirely new business for Mah Sing, management indicated that the division can leverage on its long experience in the manufacturing sector, as well as the company's existing workforce.
"As such, the start-up preparation process should not be too challenging and time-consuming," she said.
Loong said management has not indicated the timing of the official start of the new business but thinks FY21 will likely see potential earnings contributions if the investment materialises.
Meanwhile, Loong noted Mah Sing has been timely with its property launches, since the reintroduction of the Home Ownership Campaign which began on June 1, 2020.
She said M Luna and M Adora, which were launched in June and July this year, have achieved booking rates of 100% and 90% for their first blocks, and the company has released the second blocks for sale.
The gradual conversion of these bookings into contractual sales may take some time, but property sales should be strong in 4Q20, potentially hitting management's sales target of RM1.6 billion for the year, she explained.
"We believe the market should start valuing Mah Sing's plastic manufacturing division, which has seen resilient earnings and new growth opportunities ahead.
"Our SOP valuation is now based on an unchanged 65% discount to revised asset market value (RNAV) for the property division, and 13 times on FY19 earnings for the plastic manufacturing segment, pending further clarity on the potential earnings contribution from the new medical product business," she said.
She noted the 13 times price-earnings ratio (P/E) is in line with the average P/E of the plastics packaging sector.
At 9.56am, Mah Sing gained 4 sen or 5.71% to 74 sen, with a market capitalisation of RM1.7 billion. The stock saw some 11 million shares traded.