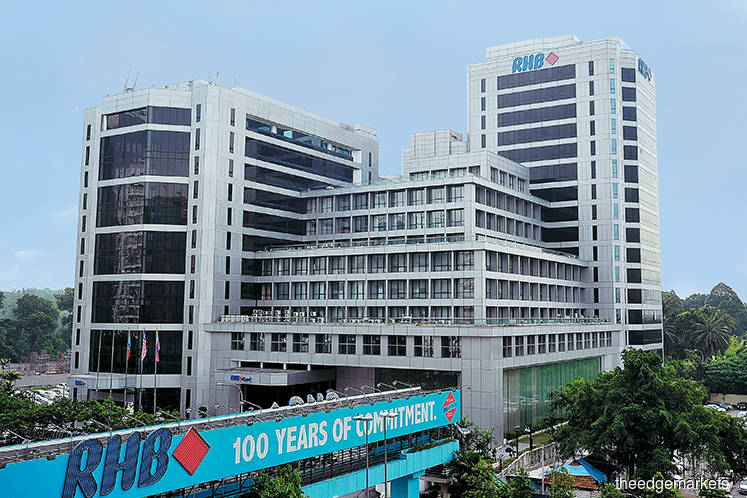 KUALA LUMPUR (Aug 23): RHB Bank Bhd, in its latest push towards greater adoption of digital banking, has now made available online personal loan applications via fintech platform iMoney.
The collaboration with iMoney, powered by credit reporting agency RAM Credit Information (RAMCI), allows customers to run free tests on their financial health, before proceeding with applications for personal financing with RHB.
"This collaboration is another significant milestone in delivering digital banking solutions to our customers and empowering customers with versatile digital banking platforms. RHB Easy — Pinjaman Express offers the conditional approval feature enabling Malaysians to access RHB personal loans in a simple, fast and seamless digital banking experience," said RHB Bank Bhd acting head of group retail banking Nazri Othman today.
"Through this collaboration, RHB is able to further our reach, increase our efficiency, and reduce cost, whilst bringing customers the best in banking solutions," he added.
Nazri was speaking at the launch of the iMoney CreditScore held here today, a free online tool for Malaysians to check their personal credit health and financial standing. Also present were RAMCI chief executive officer Dawn Lai and iMoney co-founder and chief innovation officer Lee Ching Wei.
Under the three-party collaboration, RHB will be leveraging on iMoney's digital platform and users, with RAMCI conducting the credit score assessments and reports.
The banking group, meanwhile, will be offering loans of up to RM150,000 per applicant, whereby the outcome of the applications can be obtained the next day via SMS.
Lee said a recent survey conducted on Malaysians by the platform showed that a total of 67% of its respondents do not check their credit reports.
"With iMoney CreditScore, consumers can now assess if they are on track to achieve their financial goals, be it looking for their first credit card or loan, buying their first car, getting married, or saving for the future," he said.
So far, some 10,000 Malaysians have successfully obtained their free credit score reports via the tool's beta version launched late last year, he added.