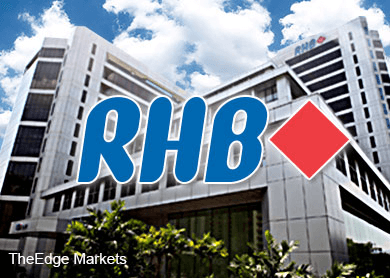 KUALA LUMPUR (Jan 28): RHB Asset Management Sdn Bhd aims to grow its assets under management (AUM) to RM58 billion by year-end. Malaysia is expected to be the largest contributor to RHB Asset's growth.
RHB Asset chief executive officer Ho Seng Yee said the group grew its AUM to RM48.56 billion last year.
"It is a fair target for this year and it is achievable looking at the plans we have," he said at a press conference after the launch of the RHB-OSK Global Equity Stabiliser Fund.
"We are launching 16 funds in Malaysia and 25 funds regionally," Ho said.
He said as RHB Asset had built a strong repertoire in Malaysia, the group expected the local equity market to significantly contribute to its coffers despite the volatility seen this year.
According to Ho, RHB Asset would leverage RHB group's established presence, reputation, and network, besides growing business opportunities and good performance of its existing funds.
According to RHB's website, RHB Asset was established following the merger of RHB Asset and OSK-UOB Investment Management Bhd in December 2013.
The merged entity constitutes Malaysia's third-largest retail and institutional fund management firm.