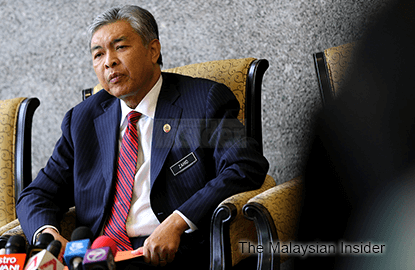 (July 2): PKR has demanded that the Home Ministry retract the show-cause letter it issued to The Edge, saying that it is Prime Minister Datuk Seri Najib Razak who has explaining to do over the 1Malaysia Development Berhad (1MDB) controversy.
Its information bureau deputy chief Ginie Lim said in a statement that the ministry's actions were akin to shooting the messenger.
The ministry issued the letter after saying that The Edge's reportage on the 1MDB issue was inaccurate.
"If the ministry is so confident that The Edge reported about 1MDB without verifying facts, that means the ministry have all the relevant information," she said.
"In that case, it should reveal all the information to the public."
"The ministry has also failed to show any proof regarding information that was allegedly inaccurate," Ginie said.
Earlier today, The Edge said the ministry did not specify which reports were deemed to be wrong in the eyes of the authorities.
But Home Minister Datuk Seri Ahmad Zahid Hamidi said The Edge "should know" which reports landed them in hot water and refused to specify. – The Malaysian Insider