This article first appeared in Personal Wealth, The Edge Malaysia Weekly, on November 27, 2017 - December 03, 2017.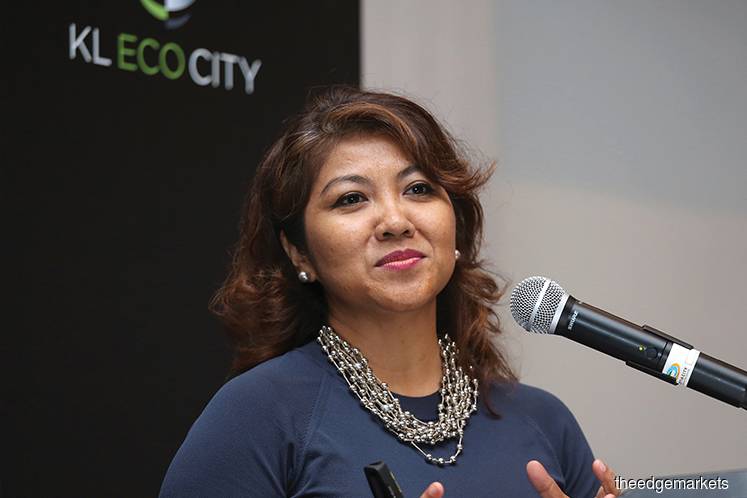 With the average lifespan in Malaysia on the rise, estate planning is becoming a priority, not just among retirees but the young as well. At The Edge-Kenanga Retirement Forum 2017, Farah Deba Mohamed Sofian, chair of The Society of Trust and Estate Practitioners (STEP) Malaysia, spoke about some common estate planning pitfalls and how to avoid them.
"To me, [estate planning] is about taking a wholesome approach. It is about money, moral values and being able to sustain your family across generations," she told the crowd.
Farah said retirees often underestimate the total value of the assets they own. "In fact, once people reach the age of retirement, many of them are sitting on small fortunes. This makes estate planning all the more important," she added.
"We consider a 'small estate' to be anything below RM2 million. That might not sound like a lot money, but it is. If you own a property in Damansara Heights, that in itself may already exceed RM2 million.
"But, say, you own properties in Shah Alam, Klang or Kepong, your estate would be worth about a million ringgit, without even counting your bank and EPF savings and other assets."
Farah said it was very important for people to be mindful of the geographical spread of their assets. "Generally speaking, my advice is that, if your assets are in Commonwealth countries, then it is a good idea to maintain a single will for these multiple jurisdictions. But if you have assets in non-Commonwealth countries, you may want to get a lawyer in those countries to help manage your assets," she added.
"And following on from this, you must know that under the new Common Reporting Standard, [international] banks have the legal duty to collect your data and report it to the local tax authorities. So, please note that if you have assets in other countries, you cannot hide them. There are taxes and other legal considerations for you to consider and act on."
Farah also spoke about four issues that should be addressed in a will where applicable — trusts, EPF nominations, insurance nominations and business continuity.
A living trust is created during an individual's lifetime, allowing the person to have a say in the transfer of his assets, without having to resort to probate. A trustee holds legal possession of the assets that belong to the beneficiary, all while the trust maker is still alive.
A testamentary trust is created after death via a will. "Hence, it is left to your executor to form the trust for the benefit of your beneficiaries named in the will. My advice for most people is not to prolong the distribution of the assets unless your executor is a corporate trustee," said Farah.
She added that corporate executors, who manage estates in the course of their business, tend to have a number of advantages over the practice of appointing a next of kin as executor. "If your next of kin is efficient and trustworthy, then by all means, appoint a family member as your executor. But if you find that you cannot trust anyone and management of the estate has to go outside of the family circle, then you are better off appointing a corporate executor.
"A corporate executor is always a better option due to the level of accountability and professionalism. If you need to, you can always sue the corporate executor. But what you never want to have is your children suing each other [over the mismanagement of the estate]."
Corporate executors will be able to provide comprehensive profit and loss statements on the estate, and be held accountable to the numbers. "They will give you an account of how your money is kept and spent as well as what losses your estate may have incurred and why," said Farah.
She added that retirees also need to consider the fate of any businesses of theirs in the event of their death. "Your next of kin may have the right to the business, but you need to consider if they have the ability to manage it or if it would be better left to a manager in the business who is not part of the family."
At the same time, people tend to underestimate their liabilities. "Why is estate planning important? It is meant to prevent uneasiness between heirs. It is about managing expectations and how your estate pays off your debts. People tend to forget housing loans, credit card payments and personal guarantees. How will these be addressed by your estate?" said Farah
According to her, she has had to manage estates that had racked up more credit card debt than property payments, effectively rendering the estate bankrupt. Staying ahead of these kinds of liabilities will prevent much frustration for your next of kin.
Another big issue Farah had noticed in estates has to do with guarantees that a person undertakes in the course of his life. "A lot of times when we deal with estates, we run into issues when assisting a guarantor to discharge his duties, simply because guarantees extend beyond the grave. So, be very mindful of people like your husband, wife or children, who may be affected by the guarantees you undertake."
By underestimating their estates, retirees fall into the trap of not doing enough to secure them. "I am sure that if you look online, you could simply download a template for a will. But surely, your life is not that simple? Your children aren't simple, your in-laws aren't simple. So, should you be putting your entire life into a simple document that you downloaded?"
Another major trap, according to Farah, is retirees neglecting to update their wills. Her advice is to regularly go through the contents of your will so that the document accurately reflects your current financial goals and priorities.
"In your thirties, your needs will be focused solely on your children. So naturally, your will would have provisions for legal guardianship of your children. But much later on in life, when you have grandchildren, you may want to take care of them by leaving some money to your now-adult children," she said.