This article first appeared in The Edge Financial Daily, on September 15, 2017.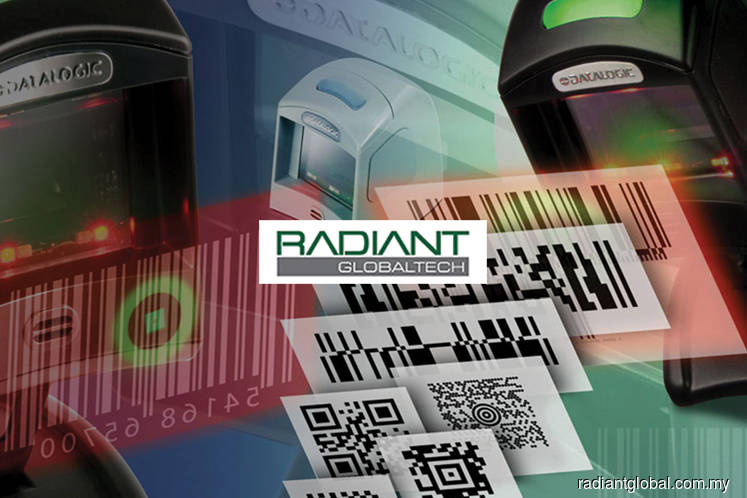 KUALA LUMPUR: Retail technology solutions provider Radiant Globaltech Bhd is planning to list on the ACE Market of Bursa Malaysia to raise funds to expand its business in Vietnam and Indonesia.
It said retail technology solutions are products and services used by businesses in the retail sector to automate their operations, to increase efficiency and reduce costs.
"Our expansion is premised on continued expansion in the Southeast Asia region, whereby we intend to grow our sales in our existing export markets, particularly in Vietnam, and we plan to strengthen our regional footprint by focusing on Indonesia as our new export market," Radiant Globaltech said in its draft initial public offering (IPO) prospectus, which is available on the Securities Commission Malaysia's (SC) website.
It said the size of Indonesia's population and the strength of its national consumption provide prospects for the retail industry and opportunities for the group.
"We intend to set up a regional sales support team based in Kuaia Lumpur to focus on the expansion of our business in Indonesia. For Indonesia, we anticipate opportunities in the retail software business, and hence, we will require software support from our existing sales team in Malaysia. The focus of the regional sales support team is on the sale and marketing of our retail software business to the Indonesia market," it said.
It also intends to use part of the proceeds to be raised to pare down its debts, which stood at RM11.03 million as at June 30 this year, equivalent to a gearing ratio of 0.46 times.
Its IPO will involve the issuance of 128.08 million new shares, and the offer for sale of 12 million shares, equivalent to 24.39% and 2.28% of its enlarged share capital.
"The admission and the listing of and quotation for our entire enlarged issued share capital comprising 525.2 million shares on the ACE Market have been approved by Bursa Malaysia," the firm added.
Meanwhile, Radiant Globaltech's net profit was up near 2.7 times to RM9.47 million in the financial year ending Dec 31, 2016 (FY16) from RM3.46 million recorded in FY14, while revenue grew 42.47% to RM76.85 million from RM53.94 million previously.
Currently, Radiant Globaltech derives 88.42% of its revenue from Malaysia, while the remaining 11.58% is generated from its overseas operations in Vietnam and Cambodia.
Established in July 2003, Radiant Globaltech, which secured the multimedia super corridor status in December 2014, said some of its notable customers are GCH Retail (M) Sdn Bhd, Guardian Health and Beauty Sdn Bhd, Padini Corp Sdn Bhd, Parkson Holdings Bhd and 99 Speed Mart Sdn Bhd.
Currently, Radiant Globatech is controlled by managing director Yap Ban Foo with a 44% stake, while the remaining stakes are held by directors Yap Sin Sang (36%), Yap Poh Keong (10%), Tan Chuan Hock (10%).
The technology solutions firm is chaired by independent non-executive chairman Datuk Siow Kim Lun, a former top brass at the SC.
The company also furnished a finding by independent research firm Smith Zander International Sdn Bhd, which revealed that Radiant Globaltech commanded some 18% market share of the country's retail technology solutions space last year, which was valued at RM425.1 million.