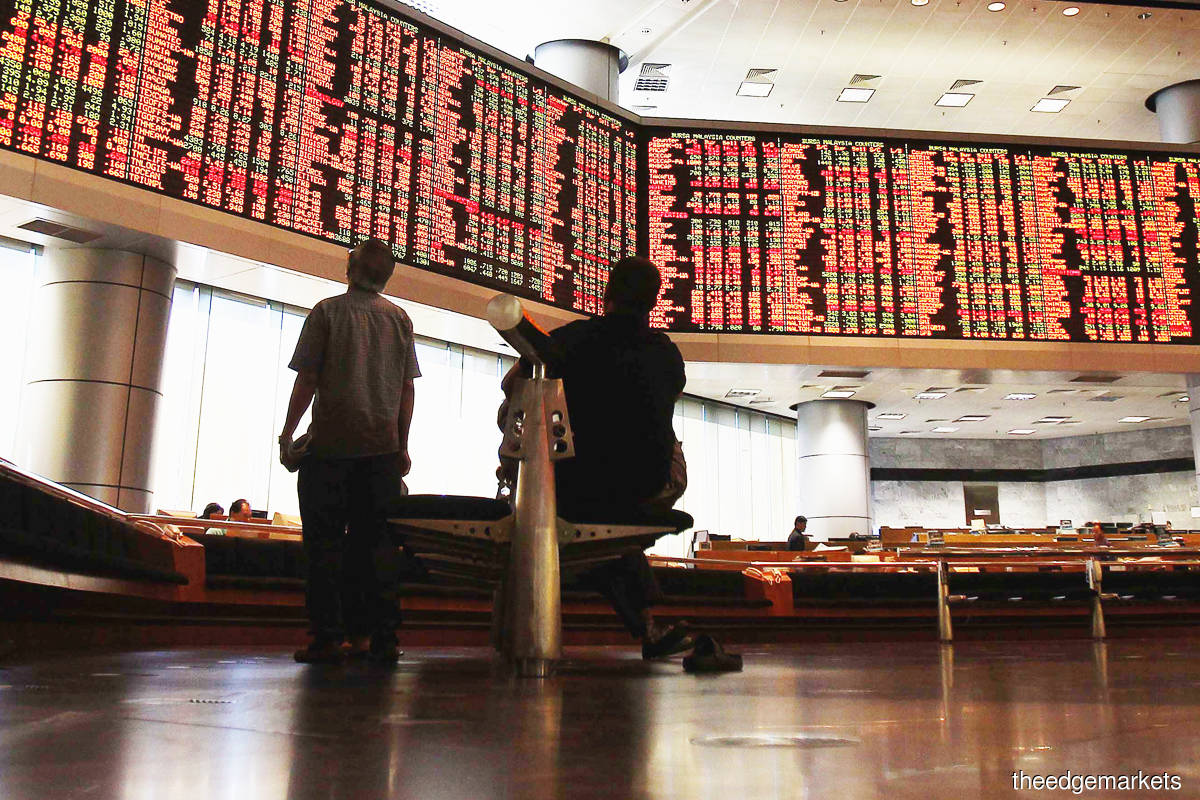 KUALA LUMPUR (Sept 15): The strong retail participation in the local equity market is not expected to dissipate soon, despite the expiry of the six-month loan moratorium granted by banks at the end of this month, according to Rakuten Trade Sdn Bhd.
In fact, Rakuten's head of research Kenny Yee told a virtual media briefing today that the online broker expects trading interest in the local equities market to continue to be fueled by retail investors in the coming months.
Retail interest, he noted, hit its peak in August with a participation rate of 43.18% in the local bourse, up from its March low of 25.97%, before cooling down to 40.79% this month. The surge of interest was most obvious in April and May, as retail investors rode the rubber glove "fever", Yee said.
So far this year, retail participation is up 132% compared with the average seen in 2019, he said. As a result, the average daily trading volume in the local bourse is about 7 billion shares now, compared with last year's average of 2.5 billion shares.
The flood of retail-driven liquidity has led the FBM KLCI to rebound from its March low of 1,219.72 to its peak of 1,611.42 this year on July 29.
Today, the benchmark index closed 6.51 points or 0.43% higher at 1,511.36 points, still up almost 24% from its March low. Rakuten has projected that the FBM KLCI will close at 1,580 points by the end of this year.
The loan moratorium was first announced by Prime Minister Tan Sri Muhyiddin Yassin in March under the government's PRIHATIN Rakyat Economic Stimulus Package, to ease the financial burden faced by small and medium enterprises, as well as individuals who have been affected by the Covid-19 outbreak.
Rakuten's top picks: AHB, D'nonce and Scomnet
Meanwhile, Rakuten Trade's top fundamentals picks are office furniture manufacturer AHB Holdings Bhd (target price (TP): 61 sen), engineering solutions provider D'nonce Technology Bhd (TP: 88 sen), and Supercomnet Technologies Bhd (Scomnet)(TP:RM2.68) — a manufacturer of wires and cable for medical devices, electrical appliance, consumer electronics and automotive markets.
All three stocks are deemed to be beneficiaries of the Covid-19 theme. For AHB, Rakuten said it is set to benefit from the introduction of its latest products, namely "Covid Panels" and "SpaceCom Medical Hubs" — products that are designed for the office space and medical hubs for Covid-19 prevention. The group is expected to achieve record earnings in its financial year ending Sept 2021 (FY21), according to Rakuten Trade.  
Covid Panels are basically glass panel separators in the office space, while its SpaceCom Medical Hubs are mobile medical hubs specially designed to prevent infectious diseases, as they are constructed with negative pressure antivirus high-efficiency particulate air (HEPA) filtration and ventilation systems.
Similarly, the research house expects D'nonce to achieve record earnings in FY21, as the group's packaging boxes are being used by major glove manufacturers including Top Glove Corp Bhd.
Rakuten Trade, meanwhile, favours Scomnet for its robust earnings growth outlook, on the back of improved demand for medical cables amid the pandemic. It also expects the group to deliver its strongest-ever performance on record with earnings per share anticipated to jump by 59% in its current financial year ending Dec 31, 2020, with a further 68.3% growth in FY21.
Scomnet's major clients, it noted, are US-based Edward Lifesciences, and Denmark-based Ambu and Mermaid Medical — both of which are global cardiovascular medical devices companies.
Today, AHB's shares closed one sen or 4.76% higher at 22 sen for a market capitalisation of RM52.86 million, while D'nonce settled 0.5 sen or 0.86% higher at 58.5 sen, which valued the company at RM160.34 million. Scomnet ended the day one sen or 0.51% higher at RM1.98, for a market capitalisation of RM1.28 billion. 
Read also:
Rakuten Trade positive on KLCI outlook, sets year-end target at 1,580