This article first appeared in Personal Wealth, The Edge Malaysia Weekly, on May 20, 2019 - May 26, 2019.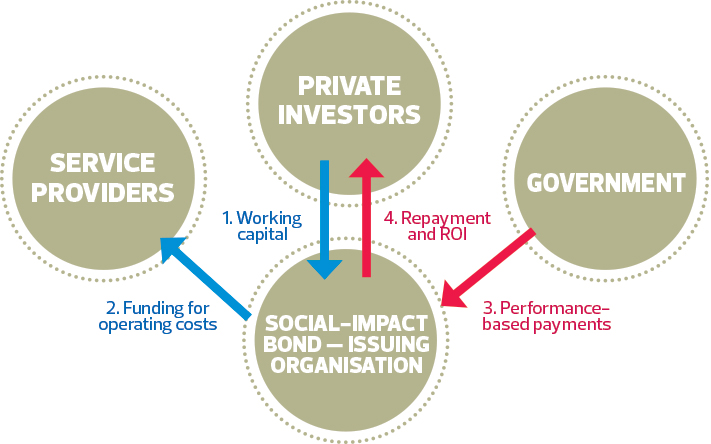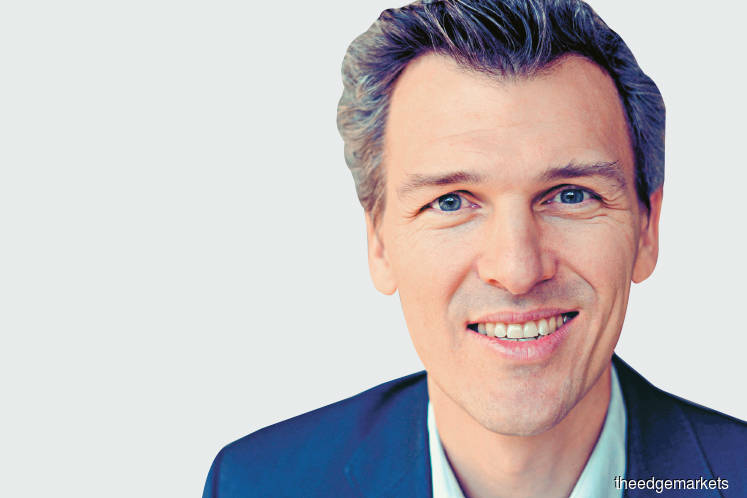 If you think it is important to address a social problem and it cannot be addressed within a normal business context, you will need to find other ways. And impact bonds are one possible alternative. > De Borchgrave
An increasing number of investors are looking at using impact bonds as a financing mechanism to address social issues. However, this is still a new concept, especially in terms of use cases.
Francois de Borchgrave, managing partner at Belgium-based investment firm KOIS, is one of those pushing the boundaries of impact bonds. He combines more than 12 years of experience in private equity (PE) with a keen social conscience, being a passionate volunteer in non-governmental organisations (NGOs).
"In private equity, I really liked doing deals and helping companies. But what those companies were doing was not really interesting to me as they were more traditional in nature," says De Borchgrave.
"At some point, I wondered where I could use my skills in PE but help organisations that are closer to social sectors. That was how I stumbled upon the impact investing sector, which was starting to grow in the US and very nascent in Europe."
De Borchgrave was speaking at the recent Islamic Finance: A Catalyst for Financial Inclusion conference, organised by the Securities Commission Malaysia, International Organization of Securities Commissions and World Bank Group.
Under its asset management arm, KOIS has PE and venture capital funds as well as other investment vehicles aimed at addressing various social issues. De Borchgrave began by investing in companies and social housing, purchasing real estate to rent to the low-income population of Belgium.
Then, he began experimenting with social impact bonds to see how these would develop as a segment. "The concept of impact bonds only started about nine years ago. It was first developed in the UK, then in the US and continental Europe," he says.
"Now, we are seeing the first ones in developing countries and in a humanitarian context. We still have to learn and improve on them."
In 2014, KOIS launched the first social impact bond in Belgium, which is aimed at helping unemployed immigrants find jobs in the country. In 2017, it launched the world's first humanitarian impact bond, which funds the operations of three physical rehabilitation centres in three African countries that are seeing conflict. Earlier this year, the firm launched a development impact bond, targeting Syrian women refugees in Lebanon and Jordan.
In general, impact bonds involve three parties — private investors, the public sector or donors, and the service provider, which is a non-profit organisation. The investors provide the capital. If the expected social benefits are achieved by the service provider within a specified period, they will receive their capital back plus a rate of return from the authorities or donors. The results and returns are specified beforehand and verified regularly by third-party assessors.
"In a social impact bond, the party paying for the outcomes is usually the local government. In a development impact bond, it is usually the donors from donor countries supporting a programme in a specific region. The humanitarian impact bond is paid by donor countries or foundations that want to help in a humanitarian situation," says De Borchgrave.
The rate of return is negotiated and agreed upon by all parties and it varies depending on the level of results achieved. "If the targets are exceeded, the investors will get a return, based on how much the targets were exceeded. If the programme fails, the investors will lose part or all of their money, depending on how much was achieved," he says.
Why investors should consider these instruments
Impact bonds were created to, among others, increase the efficiency of social services and provide an additional source of funds for public and social services, according to multiple reports.
Some types of social impact cannot be achieved by a social enterprise or company, says De Borchgrave. "There are groups to which you cannot profitably sell a product or service, such as low-income populations.
"For example, we have developed a programme to help Syrians women refugees in Jordan and Lebanon find jobs. They cannot pay for training. Such programmes need a not-for-profit approach to support these people.
"If you think it is important to address a social problem and it cannot be addressed within a normal business context, you will need to find other ways. And impact bonds are one possible alternative."
Impact bonds shift the risk of running a social programme to the investors instead of the authorities or donors as the latter only pay when the results are achieved. "A lot of people think impact bonds are, in a way, the privatisation of the social or public sector. It is actually not the case because it is the government that decides which programmes to back. It is more of a way to help increase public support for successful programmes," says De Borchgrave.
For example, the first social impact bond KOIS issued in Belgium five years ago was for a relatively new non-profit organisation called Duo for a Job. The organisation was going to provide intensive intergenerational and intercultural coaching aimed at helping unemployed immigrants find jobs in Brussels.
"When it went to the authorities [Brussels agency for employment] to get a subsidy to do its work, those guys looked at them and said, 'You are too young. You have no track record. And we do not want to give it to you because it is too risky.' They shut the door in their faces because they did not want to take the risk," says De Borchgrave.
"So, we did it through a social impact bond instead. As a public donor, you do not take the risk of the social programme. But if the outcomes are achieved, you pay a premium because people have taken the risk for you."
The programme was successful and the authorities returned the capital plus profit to the investors, who received an annual return of 4%. The government also gave the organisation six times more money to continue its work.
"So, it is really a way for public donors to test different approaches and models without taking the risk of their subsidies not being well-utilised as they only pay if the programme is successful. If it is working well, they can increase the amount of money given to the organisation," says De Borchgrave.
This factor was present in the humanitarian impact bond that KOIS launched in 2017. It raised CHF26 million (RM106 million) to fund the International Committee of the Red Cross to allow it to build and run three physical rehabilitation centres in sub-Saharan Africa for five years. At the end of the five years, investors can earn as much as 7% interest a year or lose up to 40% of their investment, depending on the results, which are measured by the number of people who have been helped by the centres.
"Donors are interested in this new instrument because they will only have to pay if there is social success. Also, the mechanism is more transparent in terms of what is achieved. So, it brings more discipline to the humanitarian sector and shows what works and what does not," says De Borchgrave.
Impact bonds are not correlated with the financial markets. So, they could provide diversification for investment portfolios, he adds. "Social programmes are not influenced by the rise and fall of stock markets or valuations."
This is also true of impact investing, which involves private markets. "If valuations in the stock market are high, the value of a company in the private market is usually high as well. Also, when you invest in a company, it sells products and services in a normal economy. So, it depends on the health of the economy," says De Borchgrave.
He adds that the risk taken is not very high. "It is like [investing in companies] — you try to understand whether the company is able to generate enough cash flow to pay you back. It is the same here. You look at the NGO or operator to see whether it has the capacity to provide the social impact it says it can.
"It is only an operational assessment. There is no risk from exit or product adoption. It is a reasonable risk to assess."
KOIS is launching two funds this year, one of which will focus on social impact companies in Western Europe while the other will provide low and middle-income patients in India with access to healthcare services.
The firm is currently seeking institutional or high-net-worth investors for its development impact bond. The first tranche will fund the New York-based Far East Foundation.
De Borchgrave says KOIS is in the final stages of negotiations with several parties and has found interested investors. However, the firm is not ready to announce the exact figure for the expected internal rate of return.