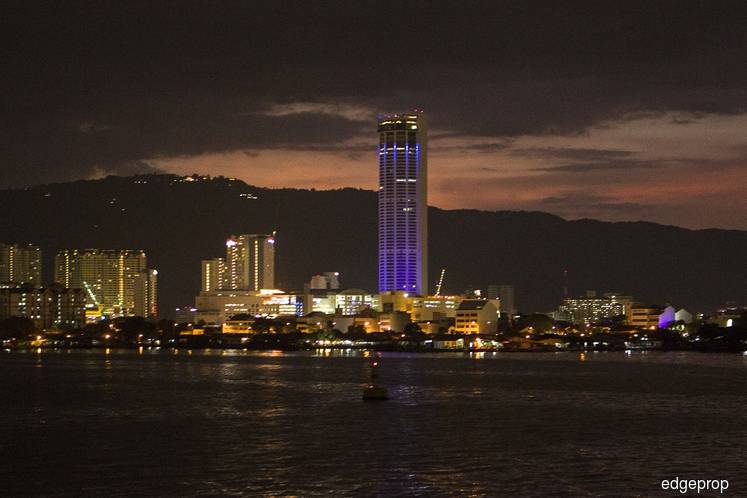 KUALA LUMPUR (April 18): We have heard the terms "co-living or co-working spaces" being used increasingly more these days.
But for Penang Island City Council (MBPP), they are more than just catchphrases as both the concepts will be used to attract people back to George Town. (pictured)
It hopes to do that by the conversion of heritage shophouses into co-working and co-living spaces.
According to a Malay Mail Online report, MBPP hopes to find "suitable council-owned shophouses to be converted to suit the current trends".
"We want to repopulate George Town, so we want to have co-living spaces on the first floor of these shophouses, while the ground floor is used for commercial activities, preferably traditional trades and artisans," newly appointed MBPP mayor Yew Tung Seang told the news portal.
The report also revealed that MBPP has worked with George Town World Heritage Inc (GTWHI) and Think City to restore a row of council-owned shophouses on the famous Kimberley Street, as the pilot project for co-living and commercial spaces for artisans.
Yew explained that each shophouse will be sublet to numerous tenants. A tenant can use the ground floor for commercial purposes while two tenants will use the first floor (with two portioned rooms) as living space, reported the Malay Mail Online. 
"Rental will be kept affordable so that people will want to come back to live in George Town," Yew told the news portal.
It is hoped that such efforts will make the inner city of George Town "a liveable space for all".
The rise of real estate prices in many of the world's urban sprawls has given rise to the co-living and working idea.
The co-living formula has proven to be a success in the US and Europe. 
In London, a co-living project called The Old Oak has been developed by a company called The Collective.
The project has been gaining a lot of traction as many young people in the UK and especially London find it difficult to buy homes or even, for some, afford rents.
It is also starting to take hold in densely populated metropolises such as Hong Kong and Singapore.
Some Hong Kongners feel that the co-living concept is the solution for those who have been priced out of the ex-British territory's home market, especially those starting out in life such as students and young professionals.
In Singapore, co-living startup Hmlet is set to launch its second building named Hmlet @ Sarkies in Singapore, which will see the whole building dedicated entirely for co-living.
The 30,000 sq ft condominium located at Newton in District 11 will be the largest co-living space in Southeast Asia.
In the Klang Valley, co-working space Colony has been making the news. 
It opened its first 18,000 sq ft co-working space located at Vipod Residences, Jalan Kia Peng in July last year.
It is set to open its second space at KL Eco City in June.