This article first appeared in The Edge Malaysia Weekly, on November 26, 2018 - December 02, 2018.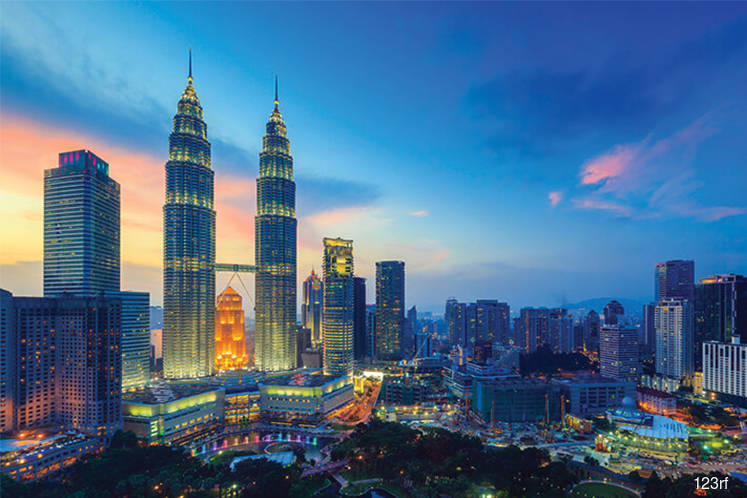 I think I would not be wrong to say that if what is happening in the country now in our race relations were to have happened during the rule of Tun Dr Mahathir Mohamad of old, many would have been arrested by now. And I would be among those protesting angrily against such draconian action.
Remember Operation Lalang, the mass arrests of opposition leaders, social activists and individuals under the Internal Security Act (ISA)? No matter how you felt about it, you must admit there was racial tension, especially in Kuala Lumpur back then. Whether the situation was exploited by the powers that be then or whether the arrests were justified continues to be debated. But the fact is, there was racial tension.
I would not say the current situation in our beloved country is as tense as it was back in October 1987, but there is racial tension. A little bit perhaps, or rather there are efforts by certain quarters to create such a situation. The obvious reason is that it is politics under the guise of race and religion.
The current mood has got some among us concerned, so much so as to take the liberty to act, albeit in a minor but meaningful manner.
I am sure many of you must have received via social media messages calling for peace and not to spread racial hate. Thank God there are many among us who are sober and rational, to say the very least.
The concern is understandable. Just listen to the speeches at protests against the move to ratify the International Convention on the Elimination of All Forms of Racial Discrimination (ICERD) and the follow-up remarks and you will get the picture. Umno president Datuk Seri Dr Ahmad Zahid Hamidi even issued a warning that "there will be riots if the government ratifies the ICERD".
Then, there are the recent antics spread via social media that are not doing any good for racial and religious harmony. I am not talking only about the bullying of the beer promoter but other incidents as well, including some Umno Youth people ranting against an aide of federal minister Wathya Moorthy.
Despite that, nobody has called for the return of the ISA, much to the credit of Malaysians. However, even if there were such a call, chances are it would fall on deaf ears.
"We are not a dictatorship. We are committed to democracy, freedom of expression and freedom of speech," says special media adviser to the prime minister Datuk A Kadir Jasin.
Very reassuring indeed. After all, the government has always said the rule of law is the order of the day.
As far as Zahid's remarks are concerned, Kadir has this to say: "If there is bloodshed or riots, Zahid will have to take responsibility and face the consequences. As he has said, there will be riots, so if that happens, he must take responsibility."
Earlier, the prime minister was on record as saying that there will be no riots "unless Zahid stirs trouble".
Yes, we have enough laws to take care of that. Rule of law must prevail.
However, it looks like there are among us those who are taking advantage of or, should I say, abusing the freedom given by the new administration.
Take, for example, the ICERD protests. To Minister in the Prime Minister's Department Datuk Seri Dr Mujahid Yusof,  if people want to gather, they can go ahead, but "my advice is that as Malaysians we need to take care of sensitivities. Do not use emotion and threaten any race or religion".
That message is plain, simple and easy to understand. Yet, Ummah, a coalition of Malay-Muslim groups, has seen it right to say in a threatening manner (as I see it anyway) that "permit or no permit, our anti-ICERD rally will go on". The rally is scheduled for Dec 8.
I wonder which part of Mujahid's statement they failed to comprehend.
So the anti-ICERD protests are set to be held even after the Prime Minister's Office announced last Friday that the government would not ratify ICERD. In fact, there have been protests every other Friday as well as on Prophet Muhammad's birthday recently in Alor Setar, Ipoh and Seremban.
There are many other examples, if you like, of the liberal policy of the Pakatan Harapan administration being abused. I will change that to democratic policy as liberal is a dirty word now among some people.
The good intentions are being taken advantage of to suit the political aspirations of certain groups. We have seen this all too often.
However, there have been instances when PH government leaders have shot themselves in the foot or provided ammunition to be used against them.
There are a number of such instances, but one being played out for all to see is the road signs issue in Shah Alam, which eventually saw the intervention of the Sultan of Selangor himself. Fair enough, the episode involves a state government not the federal government, but still it is a PH administration.
Having road signs in Chinese is one issue that has come as a godsend for detractors of PH. Never mind if the characters are displayed below or above the road name in the Malay language. All the same, the timing is perfect for so-called defenders of the Malay race and lovers of the Malay language to be up in arms.
We are told by the present menteri besar that bilingual road signs were approved by the previous administration, albeit with certain conditions.
But the question is, why have them in the first place? To me, they are unnecessary and the current issue could have been avoided.
But former menteri besar Datuk Seri Mohd Azmin Ali, under whose watch the decision about the road signs was made, is now saying that he has no idea of the episode.
So, how did the decision come to be made? Who introduced it and why was it implemented? And why now?
Could this a case of overzealousness or an act of sabotage by some warlord civil servants?
Bear in mind that even the prime minister has said that there are some in the civil service who are sabotaging his administration.
That is a subject for another day. Next week, God willing.   
Save by subscribing to us for your print and/or digital copy.
P/S: The Edge is also available on Apple's AppStore and Androids' Google Play.