This article first appeared in The Edge Financial Daily, on January 3, 2019.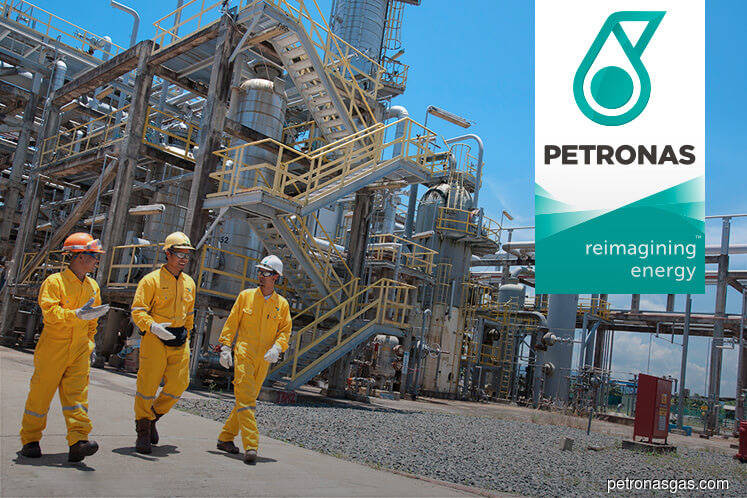 Petronas Gas Bhd
(Jan 2, RM18.58)
Maintain sell with an unchanged fair value (FV) of RM17.50: We maintain our "sell" recommendation for Petronas Gas Bhd (PetGas) with an unchanged sum-of-parts-based FV of RM17.50 per share, which implies a financial year 2018 forecast (FY18F) price-earnings ratio (PER) of 18 times, a 20% discount to the two-year average of 23 times.
 
Our forecasts are unchanged for now, following the group's announcement of the new transportation and processing agreements.
The new transport tariff will be under a one-year incentive-based regulatory (IBR) pilot period from Tuesday until Dec 31, 2019, which translate into a 14% reduction in the Peninsular Gas Utilisation tariff to RM1.072 per gigajoule (GJ) from RM1.248 per GJ previously.
It also stipulates that the regassification tariffs have been set for RM3.518 per million British thermal unit (mmBtu) for the Sungei Udang, Melaka plant and US$0.637 (RM2.63) per mmBtu for Pengerang, Johor.
Assuming a conversion rate of one million standard cubic feet per day (mmscfd) is equal to 1,040mmBtu, the new tariff structure translates into an increase of 6.9% from the 530mmscfd-capacity Sungei Udang facility's FY17 revenue of RM774 million.
Hence, the lower revenues from the transportation agreement are mostly offset by the regassification and new gas processing arrangements.
Under the second gas processing agreement, which will last from Tuesday to Dec 31, 2023, the flow rate charge of 20 sen per GJ above 1,750mmscfd is largely unchanged, as are the performance-based structure for the production of ethane, propane and butane. Also, Petronas will continue providing internal gas consumption at no cost to PetGas.
However, we note that the all-in revenue decline could reach only RM22 million for FY19F, which is below our assumptions of a 2.5% revenue decline.
However, the worst may not be over as the transportation tariffs may yet decline further post the 2019 pilot period as the IBR revenue structure will be based on a yet to be revealed rate to the transport segment's historical book value, and not depreciated replacement cost.
As we have been consistently forewarning since November 2016, the transportation segment's returns on historical book value have been over 20% from 2015 to 2017, well above Tenaga Nasional Bhd's 7%.
Even applying a higher rate of return for PetGas' risk profile, it is unlikely to fully mitigate the upcoming value erosion.
The stock currently trades at an FY19F PER of 20 times, 10% below its two-year average, while dividend yield is fair at 4%.
However, these valuations are still unjustified given that concerns over PetGas' recurring income and margins over the longer term due to the IBR implementation have not receded as the current transportation tariff is only for one year. — AmInvestment Bank, Jan 2