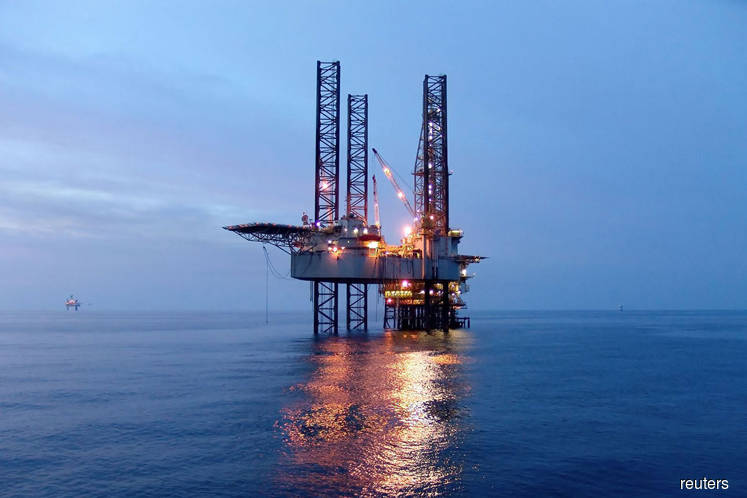 KUALA LUMPUR (April 9): Hengyuan Refining Co Bhd and Petron Malaysia Refining & Marketing Bhd continued the recovery of their share price from last Thursday (April 5), as both refiners were among top gainers on the Bursa stock exchange in today morning's trade.
After Hengyuan and Petron Malaysia both fell to their low of RM6.15 and RM7.01 in 2018 on last Wednesday, both companies' share price rebounded by 35.8% and 20.1% to close at RM8.35 and RM8.42 respectively.
In today morning's trade, Hengyuan's share price jumped by 6.5% or 54 sen to RM8.89, while Petron Malaysia's share price increased by 3.7% or 31 sen to RM8.73, and were among top gainers on the Bursa stock exchange.
According to RHB Research Institute Sdn Bhd's note this morning, Petron Malaysia had been oversold, with a decline from RM11.63 seen at the start of the year to a low of RM7.45, mainly due to expectations of lower refining spread for the company in 2018, on the back of stronger oil prices (feedstock).
It said other possible reasons include the overall weak market sentiment due to the trade war between the US and China, although the research house believes the company's sales would not be directly impacted, as its products are not targeted at China or the US.
Lim Sin Kiat, the analyst at RHB, said in his note that despite refining margins being expected to be weaker in 2018, as compared to 2017, and a lower earning expected for Petron Malaysia, the company has been overly punished by investors.
"We believe the plunge has already factored in weaker year-on-year earnings, but we believe at the current price level, the implied expectations are too low, given that its gearing has reduced significantly throughout the years, making interest costs lower, while sales volume is growing," Lim said.
While the research house has reduced its target price to RM10.70 from RM16.20, it has maintained its Buy call for Petron Malaysia, as the current share price level still indicates a potential return of 23.1%. As for Hengyuan, while no analysts are covering the company, it is currently trading at a trailing P/E of 2.8 times, which is even lower than Petron, which is at 5.9 times.
The Edge Financial Daily has highlighted both companies as mid-cap firms to watch out for, following the plunge seen in the stock market last week, as fear on US President Trump's trade jab with China's Xi Jinping could escalate further and hurt global trade.