This article first appeared in The Edge Financial Daily, on June 2, 2017.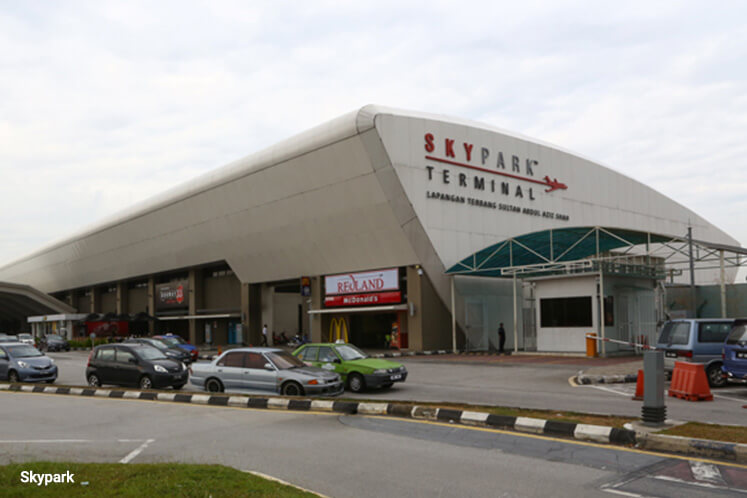 KUALA LUMPUR: The redevelopment of Terminal 2 at the Sultan Abdul Aziz Shah Airport in Subang, Selangor, is set to begin at end-2017, said Subang SkyPark Sdn Bhd 
executive director Tan Sri Ravindran Menon.
The redevelopment project will bring SkyPark Terminal's total capacity to five million passengers per year from three million passengers currently, he added.
"We are looking forward to expanding our airport. These developments will have a positive impact on Malaysia's domestic tourism scene, particularly in the sense of connectivity when it comes to domestic travel," Ravindran said in a statement yesterday.
Terminal 2 has been vacant since November 2009 after Malaysia Airports Holdings Bhd (MAHB) relocated its corporate headquarters to Sepang.
Subang SkyPark, the manager of the RM45 million SkyPark Terminal at the Subang airport, had reportedly begun talks with MAHB to redevelop Terminal 2 as early as April 2011, but nothing came out of it. At the time, the cost of redeveloping Terminal 2 was touted to be some RM20 million.
"SkyPark Terminal looks forward to an increase in number of passengers with efforts taken to improve connectivity, cost, and convenience. This includes boosting rail and land connectivity for passengers to and from the airport," said Ravindran.
He noted that SkyPark Terminal recently surpassed the five million passenger count from 300,000 passengers in its first year of operations in 2008.
"We believe the efforts taken to improve connectivity will augur well for increasing passenger count as it will become more convenient and cost-effective for them to travel seamlessly from one point to another," he said.
The SkyPark KTM Rail Link, an extension of the Subang Jaya line, is set to be completed by end-2017. It will see the Subang airport directly connected to Kuala Lumpur Sentral.
FlyFirefly Sdn Bhd and Malindo Airways Sdn Bhd currently fly out of SkyPark Terminal, operating turboprop aircraft like the ATR 72-500s. The terminal is a gateway to destinations such as Penang, Langkawi, Johor Baru, Kota Baru and Kuala Terengganu, as well as international destinations such as Singapore and Batam, Indonesia.