This article first appeared in City & Country, The Edge Malaysia Weekly, on October 18, 2021 - October 24, 2021.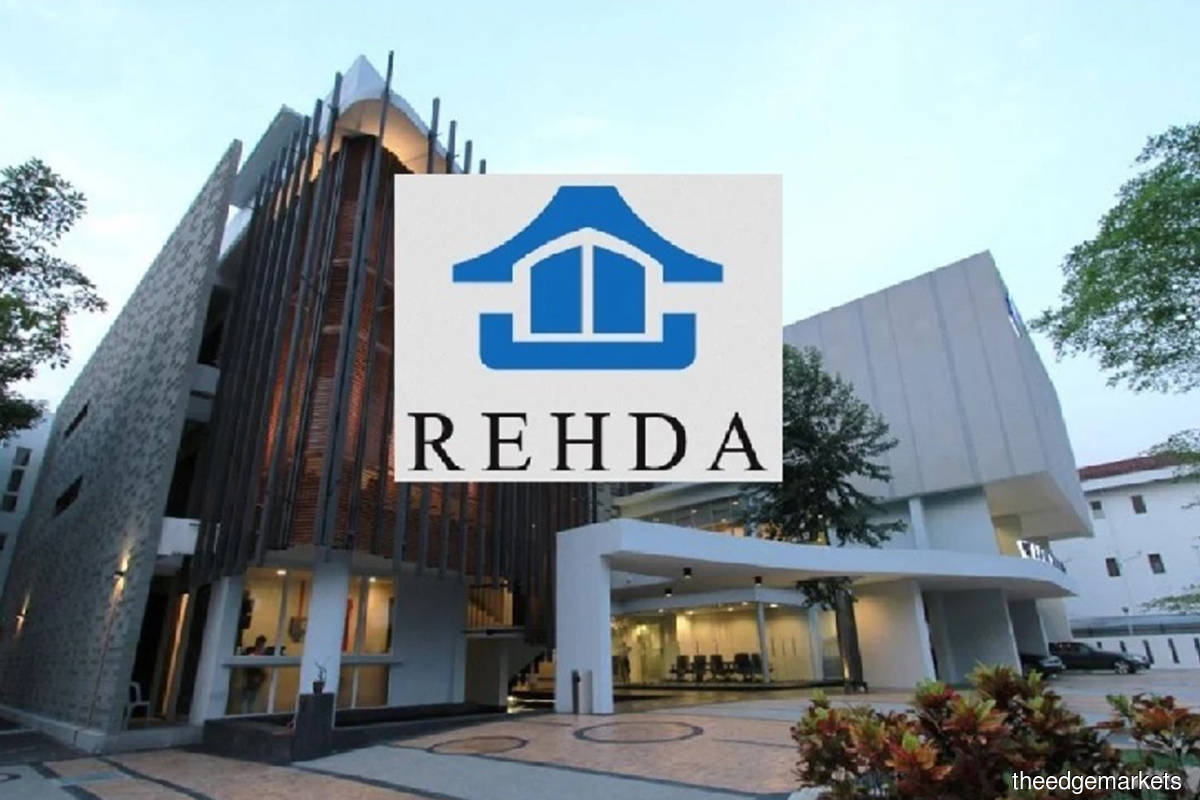 Many are eagerly waiting to see what initiatives and incentives the government has for the nation when Budget 2022 is announced on Oct 29. Real estate-related associations are hoping for some help to alleviate the problems faced by their members as a result of the pandemic. 
Real Estate and Housing Developers' Association Malaysia (Rehda) president Datuk Soam Heng Choon says its wish list includes a reduction in the cost of business and the standardisation of guidelines.
"Assistance from the government is needed to reduce the cost of doing business so that development costs remain sustainable, such as not imposing any more new conditions or new charges, or an upward revision of contribution charges by utility companies as well as local authorities. Meanwhile, the federal government should also advocate for standardised guidelines/rules to be adopted nationwide if the guidelines/rules are found to be useful and beneficial to all parties," says Soam.
Furthermore, he adds, the government should extend the duration of its many initiatives to help businesses, including the property industry, since the pandemic broke out in the first quarter of last year.
"Given the ongoing pandemic and its prolonged impact on the property industry, we hope the government will extend these measures, and introduce new ones to ensure that we are on track to recovery," says Soam. 
"The most urgent one needed by the industry currently is amending the Temporary Measures for Reducing the Impact of Coronavirus Disease 2019 (Covid-19) Act 2020 with regard to the exclusion period in contracts for MCO (Movement Control Order) 2, MCO 3, EMCO (Enhanced MCO), FMCO (Full MCO) and National Recovery Plan Phases 1 and 2. Amending the Act is very important to protect the interests of the affected parties — their inability to meet contractual obligations was due to circumstances beyond their control."
Other measures that Soam believes will help the industry include incentives for first-time homebuyers of property in the affordable housing category (up to RM500,000), stabilising building material prices and a resolution to the foreign worker issue in the construction industry.
"Review or abolish some prohibitive measures that were introduced when the property market was at its peak as a means to curb speculation but which are no longer relevant at present. For example, there should be a downward revision of the Real Property Gains Tax (RPGT), with zero imposition for properties disposed of from the sixth year, and the total removal of the loan-to-value (LTV) ratio for purchase of the third property and more," he adds.
As for the Malaysian Institute of Estate Agents (MIEA), it hopes the government will introduce measures that will positively impact the secondary market, commercial sector and industrial parks.
According to MIEA president Chan Ai Cheng, first on the association's wish list is the setting up of Program Kesejahteraan Perumahan Rakyat (PKPR), to provide RPGT relief and stamp duty exemption for secondary properties.
This programme, she says, will be limited to residential properties with a value of up to RM2.5 million. 
In addition, there should be stamp duty exemption for the memorandum of transfer (MoT) and loan instrument up to a maximum value of RM1 million and extension on the interest-only loan option for up to five years and RPGT relief for sellers.
"The RGPT exemption based on the incentives provided in Budget 2021 should be extended under the PKPR programme, and limited to a maximum of three residential properties held either by an individual or via a company," she says, adding that this suggested programme will reduce the likelihood of non-performing loans and avoid systemic shock to the banking system after the expiry of the loan moratorium period.
The second proposal is to help the commercial sector. Chan proposes RPGT relief for sellers with the RPGT incentive extended to commercial properties, subject to a cap of RM20 million and to a maximum of two commercial properties. This will encourage disposals and create a multiplier effect in the market.
The association also proposes that the government provide incentives for retrofit, radical rebuild or a "six-feet office" concept. "Working in the office will change radically post-Covid. A new order in office set-ups like workspace or stations will emerge," she says. 
"Capital has to be injected to remodel as well as a tax incentive given for these capital expenses to encourage building owners to carry out such improvements, and the tax incentive should be raised to RM1 million upon expiry of the existing regime and be provided until end-2022."
Lastly, MIEA suggests that planned digital industrial parks be established and that these trade parks should be designated as free trade zones to attract foreign direct investment (FDI), Chan says. 
"The demand for e-commerce warehouses in Malaysia is growing fast and we need to take advantage of this. Some of these different types of warehouses are private, public, consolidated, cooperative, bonded and smart warehouses, catering for distribution hubs, automated warehouses, centralised kitchens and so on," she says.
The construction industry has been badly hit by the pandemic and while things have settled somewhat, Master Builders Association Malaysia (MBAM) says the industry still needs help.
President Tan Sri Sufri Mhd Zin has several proposals, including allowing projects to start soon and expediting the tender process. "It is hoped that mega infrastructure projects and construction projects that can help the people — such as the construction of roads, affordable housing, bridges, schools and hospitals — will be awarded immediately to contractors," he says, adding that there should be more open tenders to encourage fair and competitive bidding.
He also suggests extending the loan moratorium period for businesses until June 30, 2022, for both limited and leasing companies, and reducing the financing costs for construction projects through interest subsidy or government guarantee for project loans, and for government departments to abolish time-consuming administrative procedures.
"There should be specific subsidies and tax reduction incentives for new construction machinery and equipment with new technologies and safety features to promote the development of industrialisation and automation in the construction industry," says Sufri. He adds that tax reduction incentives must also apply to construction machinery spare parts.
Lastly, he hopes the government will provide land to construct workers' accommodation or centralised labour quarters (CLQ), which will have infrastructure and facilities such as electricity, water and communications, among others.
The Malaysian chapter of Federation Internationale des Administrateurs de Bien-Conselis Immobiliers (Fiabci), or International Real Estate Federation, wishes for measures to boost the secondary market and to reduce the cost of doing business. It also hopes for a review of the Malaysia My Second Home (MM2H) programme.
Fiabci president Datuk Seri Koe Peng Kang calls for the MM2H programme to offer more lenient terms and conditions, such as lowering the requirements for qualifying minimum income, liquid assets and fixed deposits instead of the drastic increases that were introduced.
He also suggests having different classes of applicants and for the duration of the MM2H pass to remain at 10 years.
As the secondary market contributes more than 80% of total residential property transactions, the proposal is for RPGT to be scrapped for properties that are sold after five years. Moreover, the incentives under the Home Ownership Campaign should be extended to buyers of homes in the secondary market, Koe says.
Lastly, Fiabci would like to see a reduction in compliance cost, development charges and statutory contributions over the next 12 months. Koe says a review and reduction of the compliance cost should include allowing the capital outlay for private utility companies to be borne by the respective asset owners. He adds that applying the same measures for development charges and land conversion premiums will improve housing affordability.
He notes that bringing down the cost of development will enable developers to lower housing prices and "help stimulate new projects and construction jobs while boosting the economy for the next three years".
As the countdown to Budget 2022 continues, Malaysians wait with expectation to see what the government has in store to help them navigate the difficult times brought on by the pandemic.