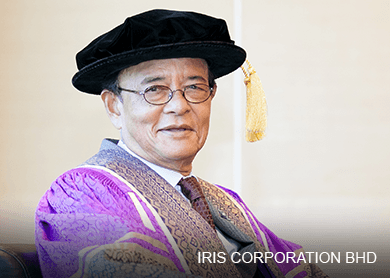 KUALA LUMPUR (Dec 29): IRIS Corp Bhd chairman Tan Sri Razali Ismail has been appointed as president of its education units Stamford College (PJ) Sdn Bhd and Stamford College (Malacca) Sdn Bhd.
In his new capacity, Razali will lead the development and growth of the 64-year institution.
Razali was previously the permanent representative to the United Nations (UN) where he served in various capacities, such as the chairman of the Group of 77, president of the UN Security Council, chairman of the Commission on Sustainable Development and president of the United Nations General Assembly.
He also currently chairs the Global Movement of Moderates Foundation.
In a statement today, Stamford College said it will be reducing between 20% and 30% of its tuition fees.
"We may not have all the frills but we do have all the infrastructure required to provide the high standards of education that has made us an internationally recognised college," said Stamford College.
This year, the college moved its main campus from Petaling Jaya to Plaza Menjarala in Kepong, Selangor. The new campus covers more than 240,000 sq ft.
The college said it will still retain its presence in Petaling Jaya and has opened another branch annexe at Quatro West, Lorong Pesiaran Barat to serve the area.
As for its branch in Malacca, Stamford College said it will continue to provide tertiary education in the southern region and offer similar programmes as the main campus in Kepong.